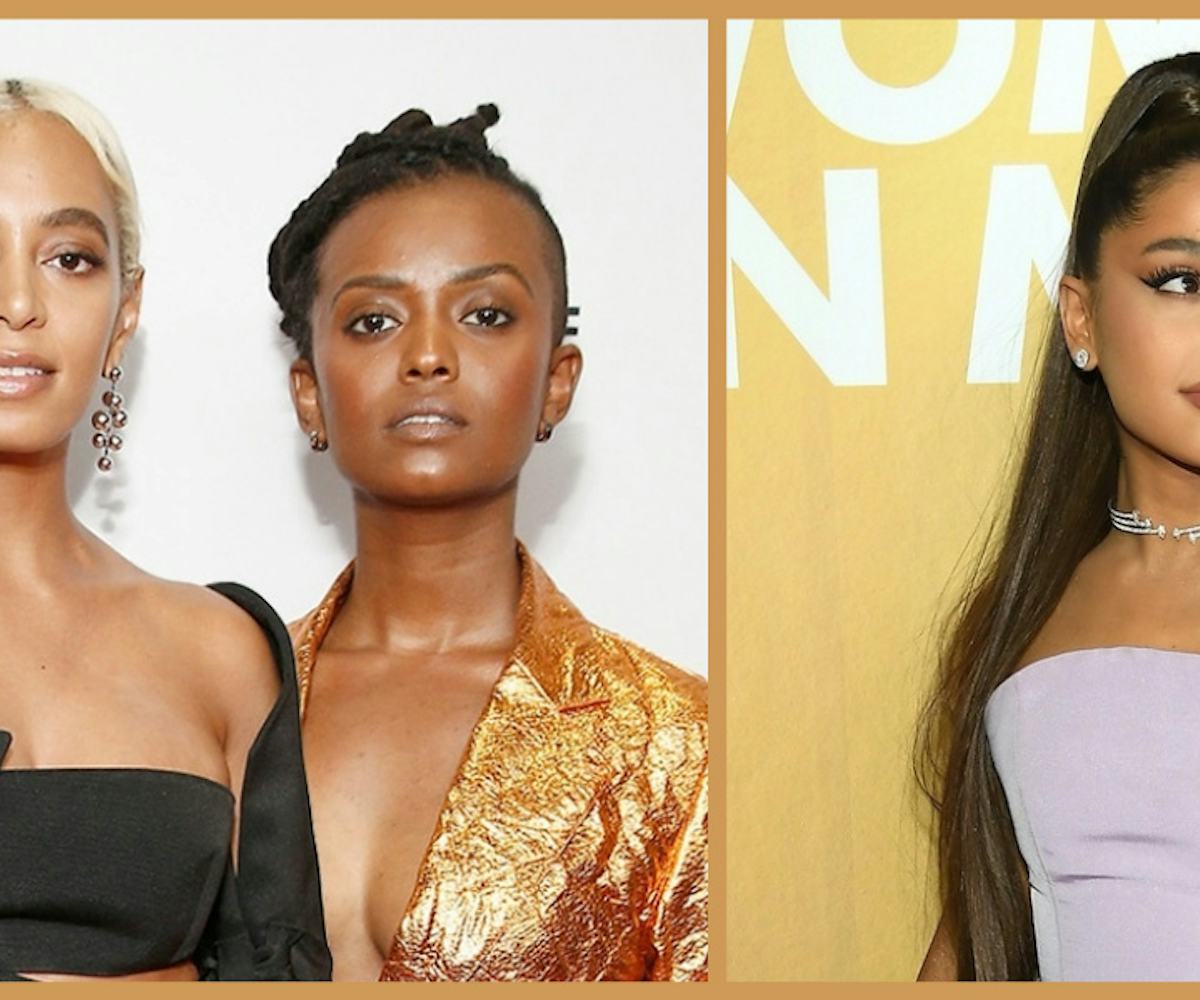 Solange And Kelela Getting Down To Ariana Grande Makes A Strong Case For A Collab
They're living their best lives in this video
Who knew Solange and Kelela are Ariana Grande stans like the rest of us? In a new clip posted by Solange to Twitter, she and Kelela are #feelingthemselves and some Grande and Beyoncé deep cuts.
Solange, clearing out her phone and swearing off "digital hoardingggg taking up spaceee," shared a sizzle reel of her best fashion moments and clips with friends, including a video of herself and Kelela chilling on the beach set to the tune of Beyoncé's B'Day b-side "Kitty Kat." The clip is immediately upstaged by a clip of Solange twerking to Grande's "Sweetener" in a moving car, with Kelela cheering her on from the backseat.
Solange is hot off dropping her long-awaited album, When I Get Home, which featured spots from her long list of talented friends including Dev Hynes, Tyler The Creator, Cassie, and more. In the process of releasing her album, Solange revived social media network Black Planet and, once again, wowed us with her dreamy choreography. It was the perfect cap to Black History Month and well worth the wait.
While Grande also just dropped a full length, she's proved she doesn't really care much for the traditional grace periods between album cycles (and her stans don't either). So, I don't think it's too much to beg this trio of powerful women for a collab. I'm thinking a conceptual full-length and international tour, yes or yes?