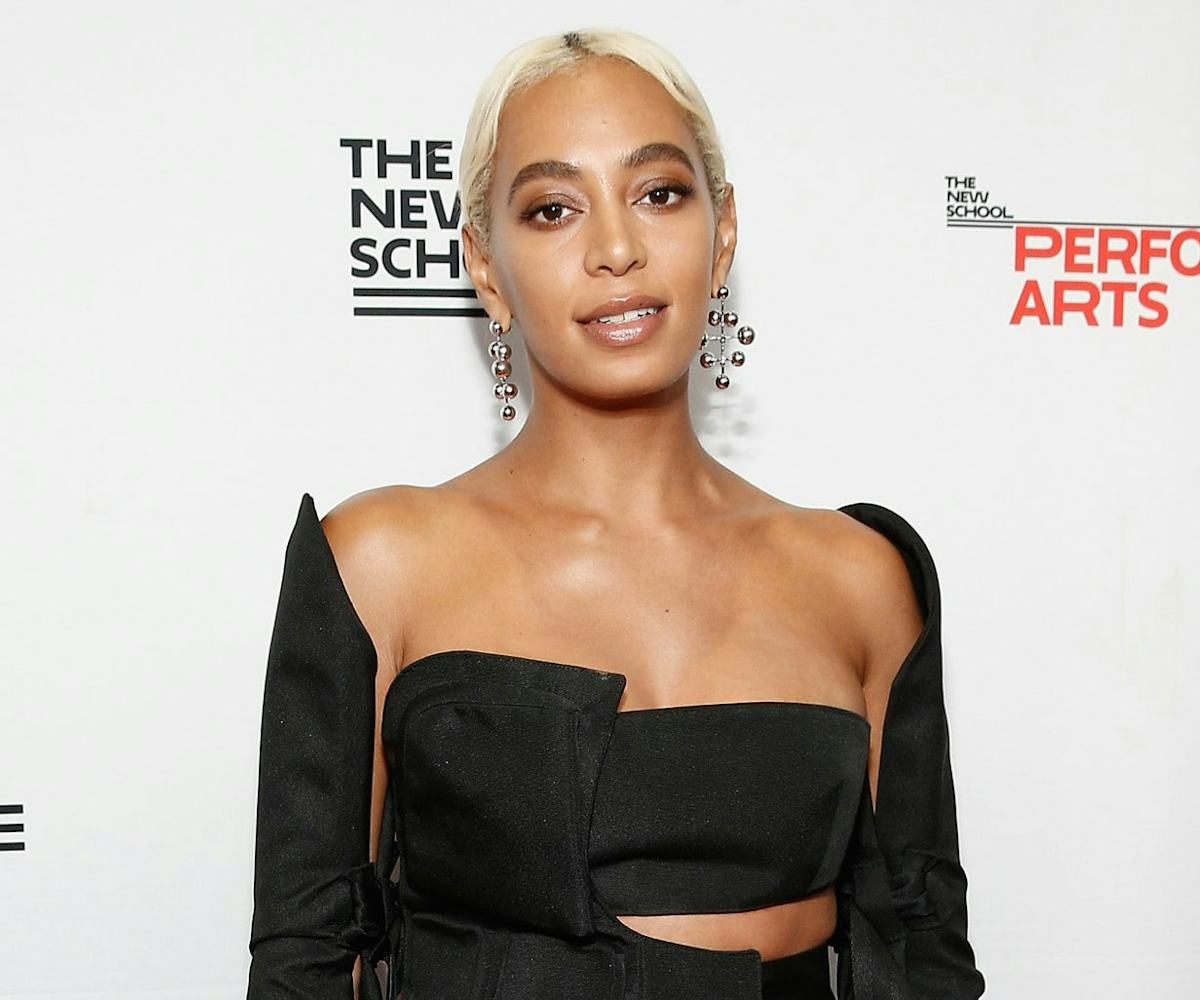 Photo by Brian Ach/Getty Images for The New School
Solange Dropped Dreamy New Music Video Teaser, And The Choreography Will Have You Mesmerized
She also shared personal footage of herself and friends
Solange just very casually dropped a teaser for her new music on our Twitter feed, and our eyes and ears were not ready to be blessed.
Earlier this week, the singer hinted that her new music was on its way by reviving the social media platform BlackPlanet and dropping a few new visuals on her account. On Wednesday night, she posted a one-minute video to Twitter with a teaser of a new song.
Solange's signature dreamy visuals are on display in this new teaser. About half of the clip shows a sequence of dancers wearing suits performing a choreographed arm dance in what looks like the hallway of an office. Solange's airy voice and the soothing track play in the background, making for an incredibly calming experience.
The clip looks to be a mixture of music video visuals and personal footage of Solange and her friends. She has always been incredibly open with fans, giving us personal glimpses into her life and showing us her music-making process. It looks like she's staying true to that.
Solange hasn't revealed when her new music will come out, but she did say last year that it was ready, so the sooner the better.