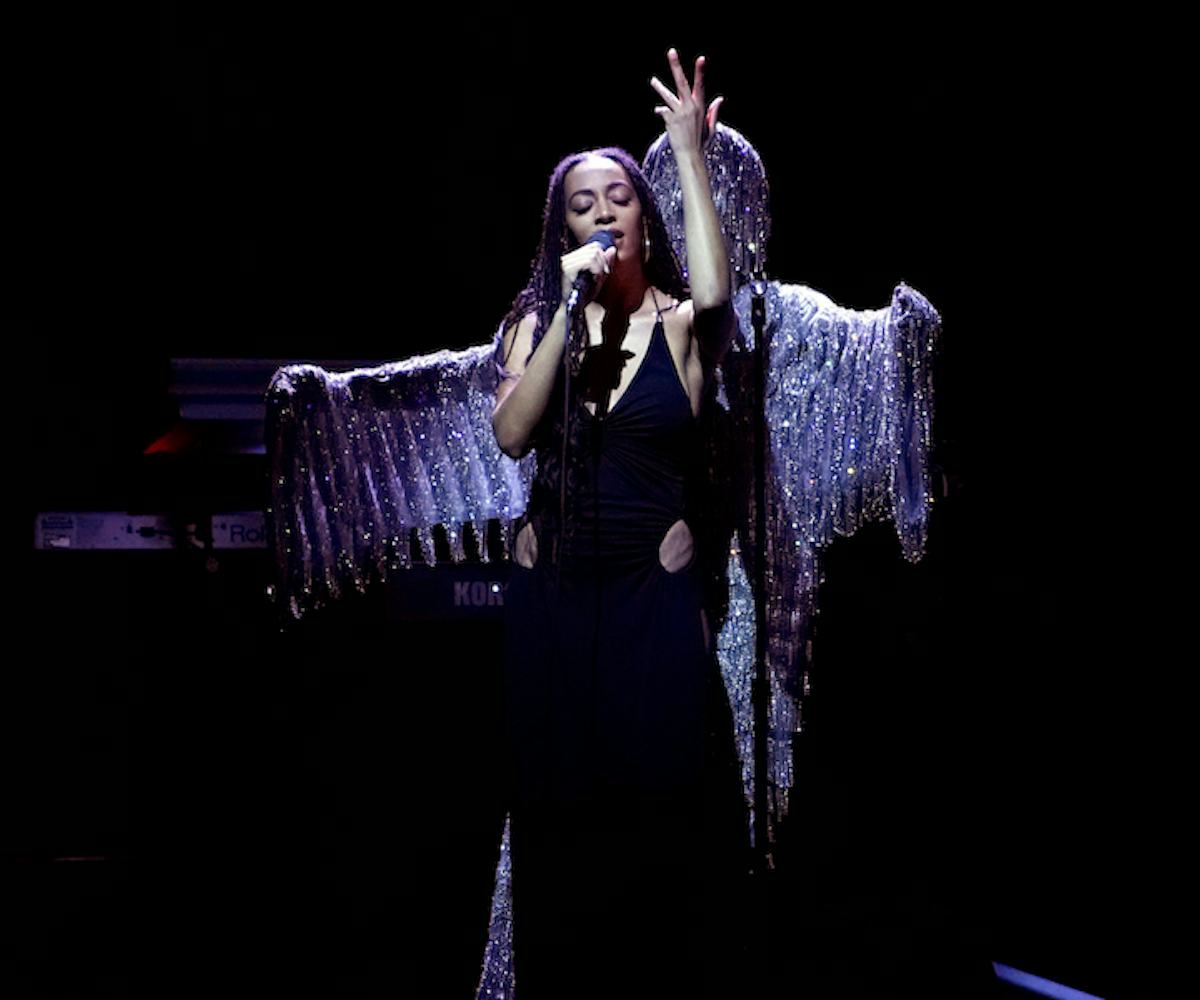 Photo by Andrew Lipovsky/NBC/NBCU Photo Bank via Getty Images
Solange Performed An Epic 'When I Get Home' Medley On 'The Tonight Show'
Watching this over and over again
Late night television was blessed with nine minutes of Solange on Monday evening, and it's the only early holiday gift we really needed. The singer wove together songs from her 2019 album and art film When I Get Home for her appearance on The Tonight Show. If you've never had the opportunity to have your mind blown at a live Solange gig, this TV performance is about as close as it gets to the real thing: All the hair flips, microphone-lassos, and otherworldly vocals packed into a short clip that can be watched over and over again from the comfort of your couch.
Solange performed a quarter of the songs off When I Get Home, beginning with angelic harmonies on "Taking on the Light" before being joined by leotard-clad dancers and moving through "Things I Imagined", "Down with the Clique", "Binz", and "Almeda". Along with the five songs, Solange added an unreleased original work that comes form the director's cut of When I Get Home, which is set to be released next week across digital platforms.
Watch Solange perform her When I Get Home medley below.