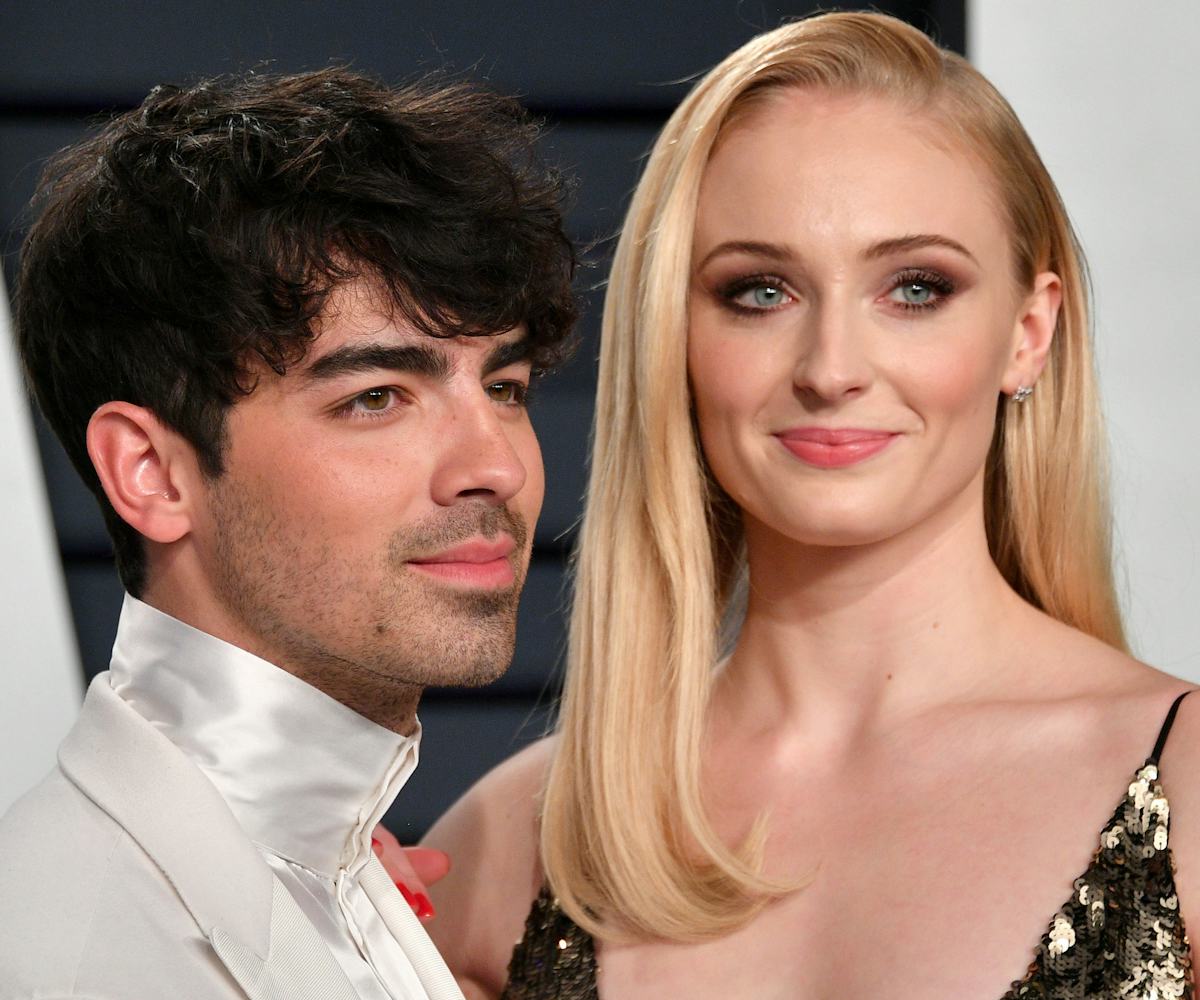 Photo by Dia Dipasupil/Getty Images
Sophie Turner Says Joe Jonas Helped Her Deal With Self-Esteem Issues
She also opened up about her battle with depression and the impact social media criticism had on her
In an emotional interview with Dr. Phil on his Phil In The Blanks podcast, actress Sophie Turner opened up about her battle with depression and shared that fiancé Joe Jonas has helped her with self-esteem issues.
In the segment, Turner talks about how she spent years thinking that everything negative said about her in the tabloids and on social media was true. She says that she and her Game of Thrones co-star Maisie Williams, who experienced similar things, relied on each other to get through it, and it took them "years" to talk to anyone else in the cast.
Turner also spoke more about her depression and shared that, at her worst, she had "no motivation to do anything or go out" and stopped being able to even leave her house. "Even with my best friends, I wouldn't want to see them... I would cry and cry and cry. Just having to change and put on clothes, I said, 'I can't do this. I can't go outside. I have nothing that I want to do.'" But, with the help of a therapist and medication, she's been able to get her depression more under control.
She also brought up Jonas in the interview, saying that he's helped her get through some of her mental health issues. "I love myself now, or more than I used to," she told Dr. Phil. "I'm now with someone that makes me realize, you know, that I do have some redeeming qualities, I suppose, and when someone tells you they love you every day, it makes you realize why that is, and I think it makes you love yourself a bit more."
It's refreshing to see that, along with the influx of celebrities being vocal and candid about their mental health issues, their partners are being so supportive through it all too. Justin and Hailey Bieber spoke about how they have gotten through his struggles with mental issues as a team. Even more, we're glad they're talking about it with us. It can be helpful for partners of people struggling with mental illness to see that their support can have this much of a positive impact.