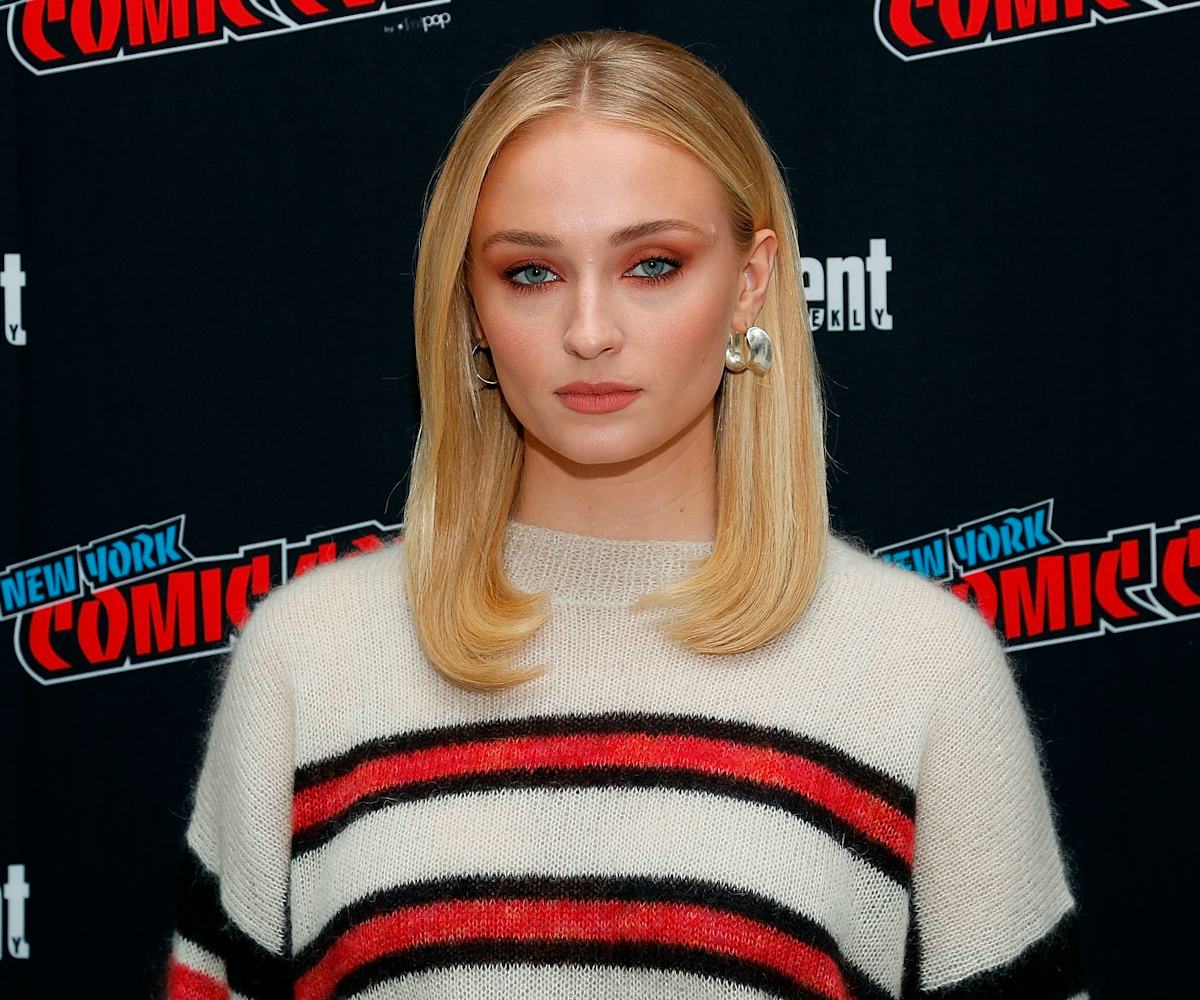 Photo by Lars Niki/Getty Images
Sophie Turner Couldn't Wash Her Hair While Filming 'Game of Thrones'
"It was really disgusting"
Sophie Turner just revealed the grossest thing about Game of Thrones grooming: no shampoo. In an interview with InStyle, Turner confirmed a rumor that certain cast members on the HBO hit series were not allowed to clean their hair while filming. For her, it wasn't until much later in her story line that her hair had to look greasy.
"For the first few seasons I was allowed to wash my hair because I was an aristocratic young girl," she told the interviewer. "Towards season 5 they started asking me to not wash my hair and it was really disgusting." She elaborated on the state of her unwashed hair to the interviewer, saying that it was "really itchy" and would create a magnet of sorts. "We would have the snow machines going so we would have little snow paper particles that would get stuck in the grease. It was disgusting," she added.
Though, ever since Turner dyed her hair blonde in 2017, she has had to cover it up with a wig for filming, which means that, now, at least her actual locks are clean, even if the wig isn't.
Game of Thrones returns for a final season on April 14. See Turner in the latest trailer, as Sansa, Arya, and Jon Snow explore the Crypts of Winterfell.