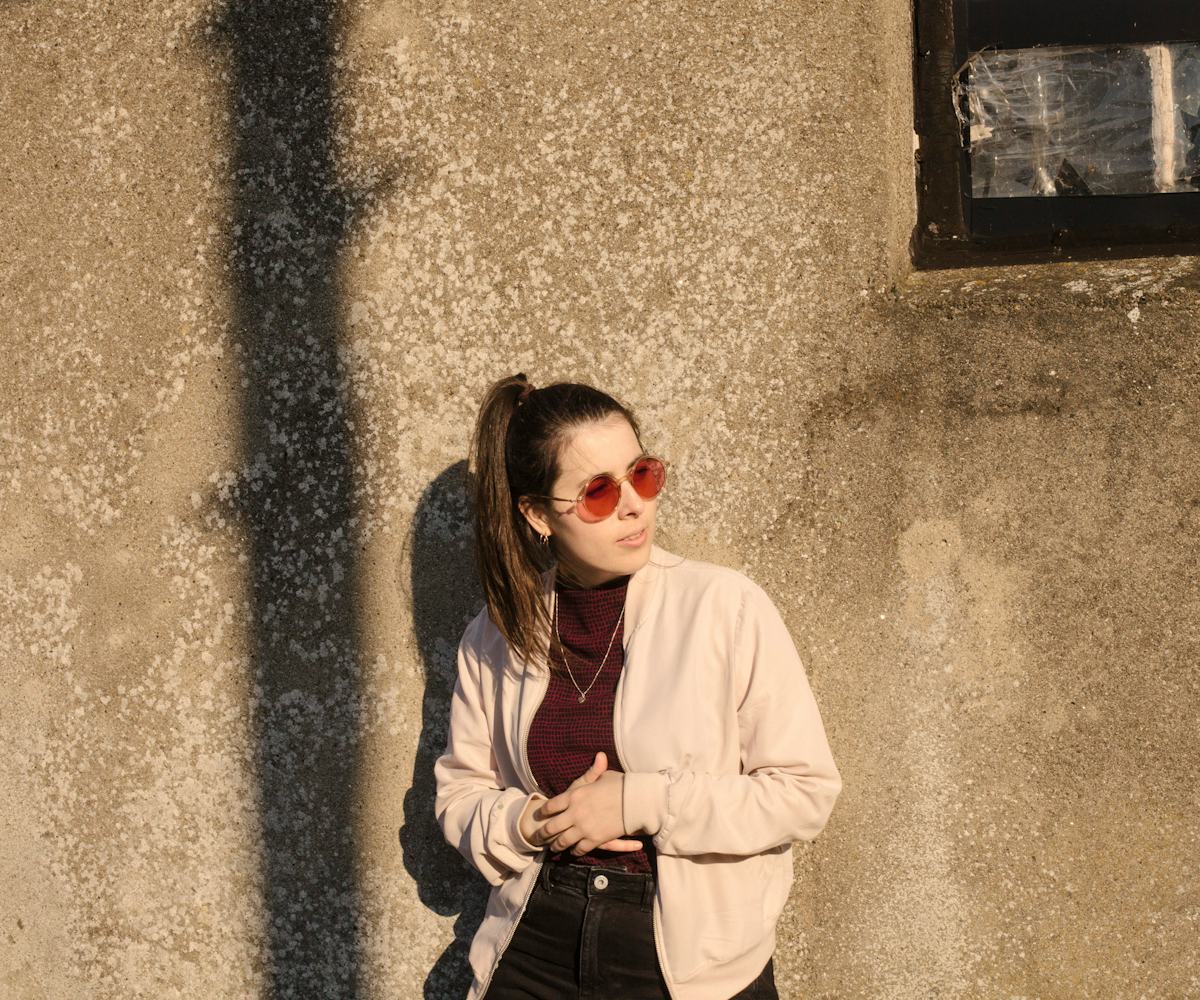 Cáit Fahey
Exclusive: Stream Sorcha Richardson's Debut LP 'First Prize Bravery'
The Dublin singer-songwriter is posed to break out with her first album
New York City's general lack of living space may be the gripe of millions of residents, but it's also — inadvertently, at least — the driving force behind one of 2019's best debut albums: Irish singer-songwriter Sorcha Richardson's First Prize Bravery, out on Friday.
"My dream really was to be a drummer," Richardson says. "What happened was I moved to New York when I was 18 to go to college to study creative writing. I was living in a dorm in the East Village, so I obviously couldn't bring my drum kit; not a lot of space there. At that point, I had been writing songs but not really showing them to anybody, and because I wasn't playing the drums every day, I wanted some sort of other musical outlet." And so, Richardson took to guitar and began writing her own songs.
It was during that time that the now-29-year-old began experimenting with her sound, then folksy and acoustic, in front of a live audience. "The fact that I didn't know anyone in New York gave me this freedom where I wasn't embarrassed to sing or say that I was a singer," she says. "I used to go to open mics on the Lower East Side and sing to strangers until it became not too scary. And I just kept doing it." By the time she graduated from the New School with a writing degree, Richardson was committed to becoming a musician full-time.
First Prize Bravery, which comes out via Faction Music and R&R Digital, is a culmination of the sounds she explored beginning when she was an undergrad and has since refined and expanded on in her years following, four of which were spent in New York before returning to Dublin and spending time in Los Angeles, as well. At the time, Richardson was producing one-off songs without thinking toward a larger album, until something sparked in her. "It was shortly after New Year's because it was freezing and one of those times where it feels like you should be taking stock of your life," she recalls. "I wrote 'Honey' at the piano at my parents' house, and the next day, I was like, 'I want to make an album, and I know the types of songs that I want to be on that album.' Writing songs became much easier once I felt that they were going to belong to this bigger, 360 vision."
The album is a mix of wistful nostalgia and pounding, raucous jams, the latter of which includes the standout single "Don't Talk About It" which was released earlier this year. "The album was all written in the year before and a couple of months after I left New York," she says of the overarching theme. "I knew that life would change pretty significantly, and it was my way of capturing this moment in my life that felt special and important, but was about to be over. It was, first and foremost, so that I wouldn't forget it."
Over the weekend, Richardson finished up a short European tour where she got to debut many of the songs for the first time. "Since it was a support tour and festival stuff, I felt like I could put loads of new songs into the set," she said. "The songs are more live than previous things that I've done, and now I'm just excited to play them when people know them." A larger tour will likely come to follow the album release, but first thing's first: the celebration.
"We are planning a release party in Dublin so that I can bring all of my friends," she says. "It's my dad's birthday, so I guess I am sort of stealing his party — and it's his 60th, so it's a pretty big one. It just means we can have another party on the weekend."
"For so long, it's been this big day that is in the distance," she continues. "Now it feels surreal. But I'm just really, really excited that it's here and it's happening."
Here, stream First Prize Bravery exclusively in full ahead of Friday's official release.