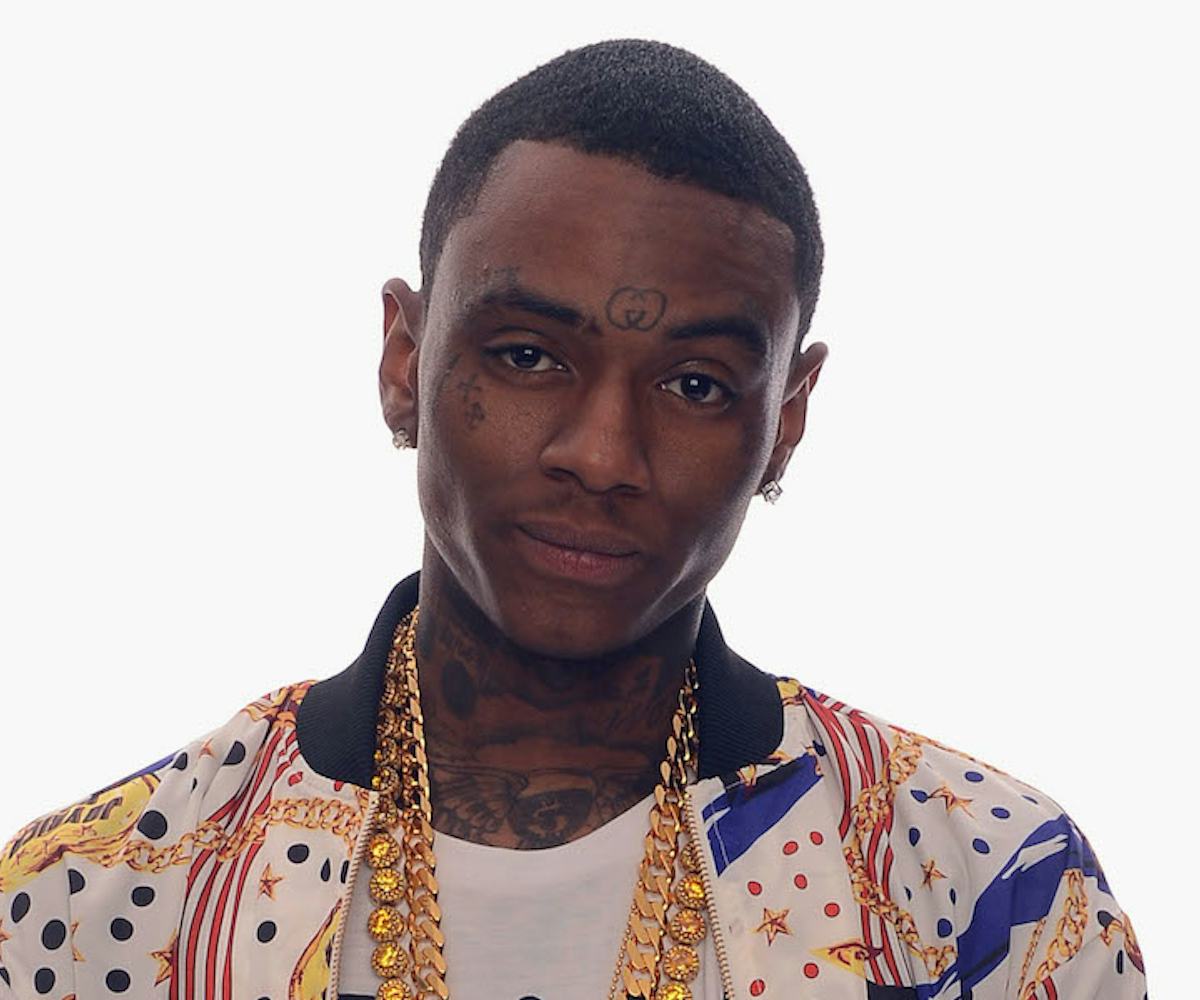 Photo by Mark Davis/Getty Images
Soulja Boy Is Removing His Gucci Forehead Tattoo Following The Brand's Blackface Controversy
And donating clothes he already owns from the brand to charity
Soulja Boy is having his Gucci face tattoo removed following the brands recent blackface controversy.
"Gucci's done," Soulja Boy told a pesky TMZ reporter outside of a Fendi storefront. "I spent hundreds of thousands of dollars if not millions over the last ten years on the brand so it's like, I just feel disrespected for them to even portray my culture like that." He says that he'll be giving away the items he already owns from the brand to charity and removing the Gucci tattoo he has on his forehead, which he already started doing. "I gotta go back two more times," he explains. "I went three times."
In an initial response to the backlash, Soulja Boy posted a video calling out Gucci and the offensive sweater on Instagram—while wearing only Fendi—writing in the caption: "Who's responsible for this? Because it's not funny! At all!" This is actually not the first time Gucci has incorporated blackface into its designs; Fall 2018 ready-to-wear included similar designs.
Soulja Boy does clarify that he'll forgive his once-favorite brand if they "cut that check, cousin, and give me a formal apology. A personal apology."