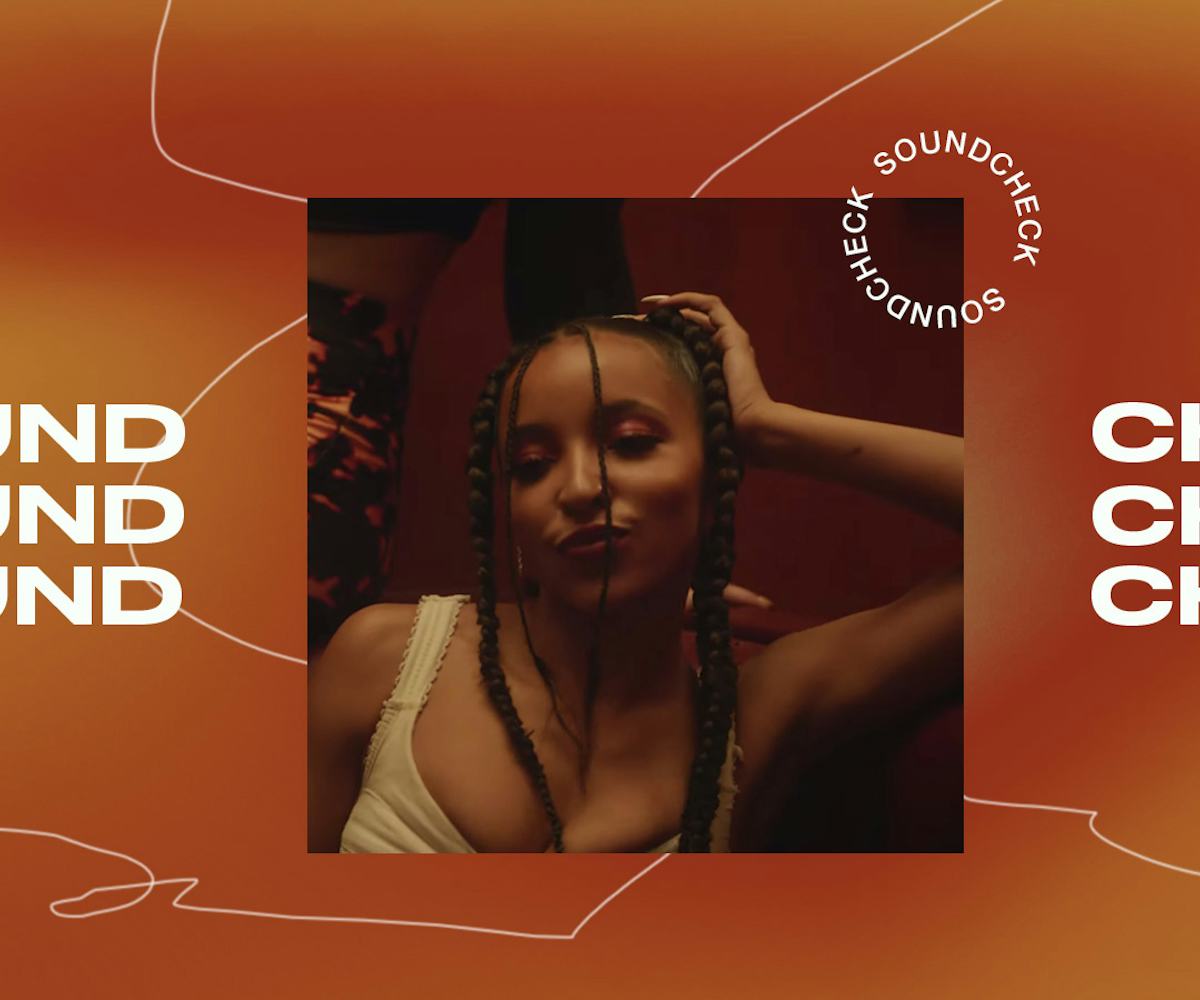 Screenshot via Youtube
Soundcheck: The 15 Best Music Releases Of The Week
Tinashe, mai.la, and so many more
Every weekend, we bring you#SOUNDCHECK—your destination for the best of the best new music that hit the web over the course of the week. Because you should always be prepared when someone passes you that AUX cord. This week's roundup features 15 of our favorite emerging and established artists including Tinashe, mai.la, and so many more. Turn up, tune in, and tune out.
"Die A Little Bit" - Tinashe ft. Ms Banks
I won't forgive anyone who sleeps on Tinashe in this new era.
blush - mai.la
A dreamy and totally danceable debut EP.
"Sabotage" - JoJo ft. CHIKA
Now that JoJo has stepped back into the spotlight, prepare to be totally steamrolled by her perfect runs on a weekly basis.
"On My Own" - Anamanaguchi ft. HANA
Basically the Scott Pilgrim Vs. The World b-side we deserve.
"Godfather 4" - Dave East ft. Nas
Nas really wrote my feelings right into the first verse: "I treasure whenever n---as or rhetoricals hit/ Orchestral tracks and nail it, smooth, black velvet."
"Tennis Fan" - Bannoffee ft. Empress Of
Your weekly dose of sad disco.
"Flowers & Superpowers" - Wafia
Trippy visuals provide the perfect complement to this sparkly, low-key love song.
"Runnin'" - Umi ft. Yeek
I've never heard a vocal pairing sound more cozy.
Cheap Queen - King Princess
Can't wait to cry my eyes out to this later!
f**k it i'll do it myself - Jae Stephens
One listen to "2019" and you'll delete all of the fuckbois' and girls' numbers from your phone, I promise.
"Halloweenie II: Pumpkin Spice" - Ashnikko
Happy spooky season, babes.
Hallucinations - PVRIS
Take your emo phase out to dance with this latest release from PVRIS.
"Devil You Don't" - CXLOE
A clever hook and hypnotic beat, ready for all your party playlists.
"Holding You Close" - Elah Hale
This bittersweet heartbreak ballad will have you in your feelings, regardless of relationship status.
"Alone In The Universe" - Tei Shi
This R&B track gets an otherworldly edge from spacey synths and breathy vocals.