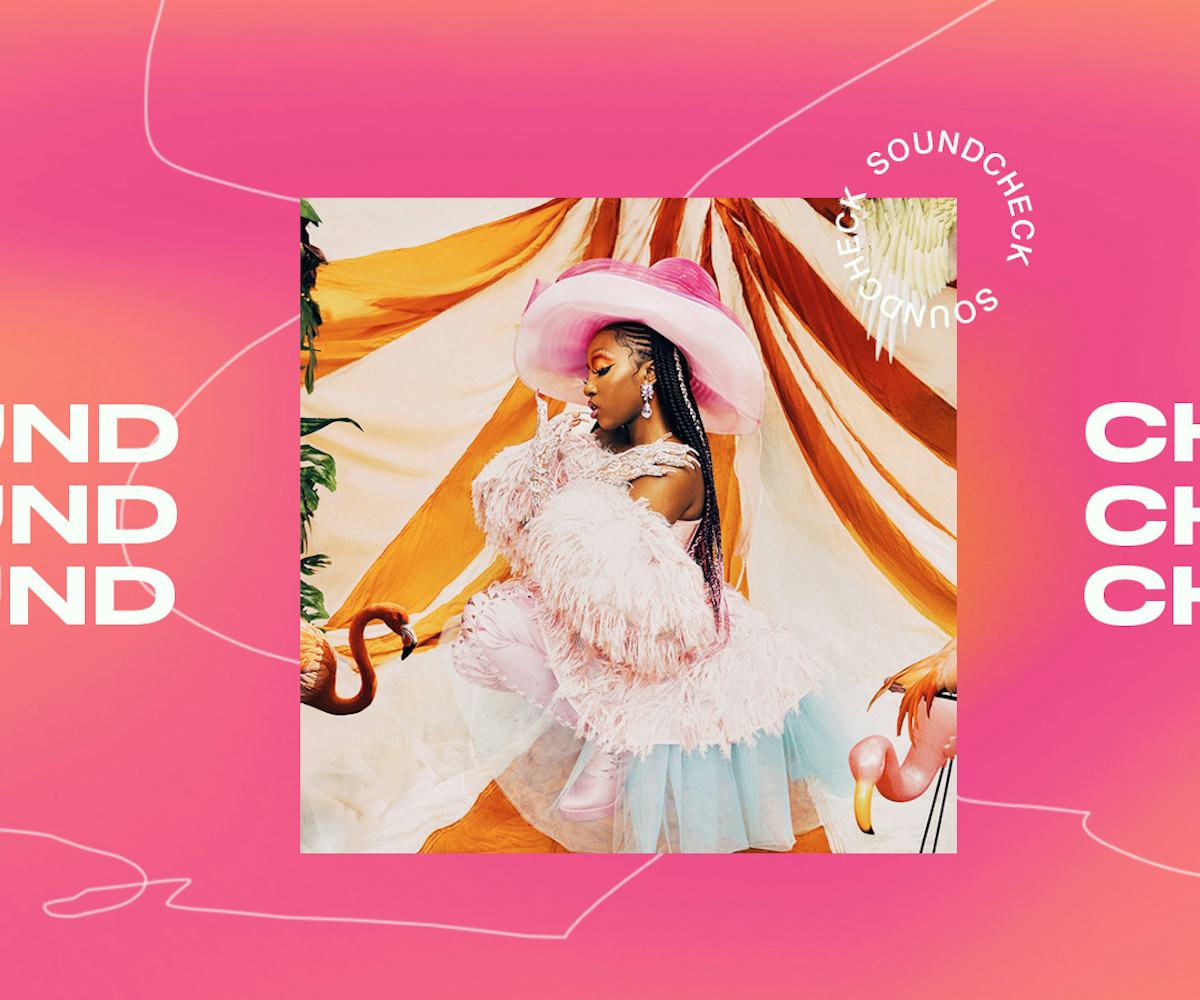 Soundcheck: The 15 Best Music Releases Of The Week
Yung Baby Tate, Beach Bunny, and more
Every weekend, we bring you#SOUNDCHECK—your destination for the best of the best new music that hit the web over the course of the week. Because you should always be prepared when someone passes you that AUX cord. This week's roundup features 15 of our favorite emerging and established artists including Yung Baby Tate, Beach Bunny, and so many more. Turn up, tune in, and tune out.
"CAMP" - Yung Baby Tate
Now *this* is how you begin a new era.
"Dream Boy" - Beach Bunny
You won't be able to keep from falling in love with this band.
Athena - Sudan Archives
How did one person become so talented? I need answers.
KIWANUKA - Michael Kiwanuka
If the Big Little Lies theme song hasn't had you patiently waiting for this album to finally come out, you're lying.
"SOMEONE ELSE" - Bishop Briggs
Okay, why did Bishop have to attack me like that?
"Morning" - Teyana Taylor and Kehlani
Let's be real, you didn't even have to listen to the song to know it'd be perfect.
"Lucky" - Chelsea Cutler ft. Alexander 23
How "Lucky" are we to get such a cute love song?
"Kissing Other People" - Lennon Stella
Another perfect sad-girl jam.
"Frío" - Omar Apollo
Don't mind me if I turn the volume all the way up on this one.
GOTH ANGEL SINNER - Lil Peep
A must-listen.
"I Want You Around (6lack Remix) - Snoh Aalegra ft. 6lack
I didn't think I could love this song any more.
"Monsta" - BENEE
Keep the creepy alive long after Halloween is over and done.
"Run Away With Me" - San Fermin
This Carly Rae Jepsen cover is totally magical.
Lashes in a Landfill - Fauness
"Inanimate Girl" has me feeling emo.
"Favorite Food" - Potty Mouth
Another solid single from our faves in Potty Mouth.