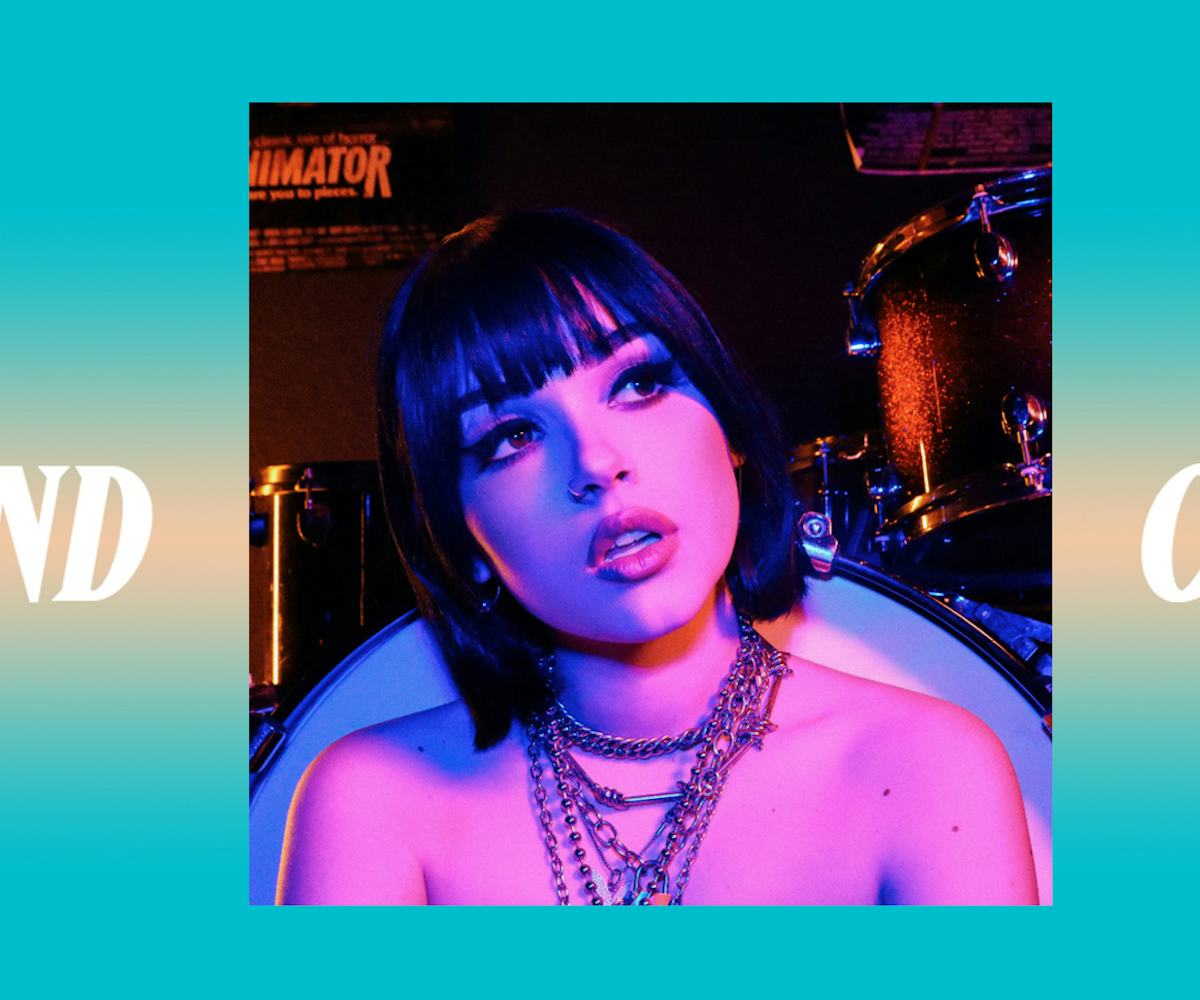 Photo courtesy of Maggie Lindemann
Soundcheck: The 20 Best Music Releases Of The Week
Maggie Lindemann, Becky G, and more
Every weekend, we bring you#SOUNDCHECK—your destination for the best of the best new music that hit the web over the course of the week. Because you should always be prepared when someone passes you that AUX cord. This week's round features some of our favorite emerging and established artists including Maggie Lindemann, Becky G, Destiny Rogers, and so many more. Turn up, tune in, and tune out.
"Friends Go" - Maggie Lindemann
If this is the sonic direction she's heading in, I'm tagging along for the ride.
"Green Light Go" - Becky G
This is going to be a must-have on every summer playlist.
Tomboy - Destiny Rogers
Talk about a killer debut.
"What U" - Kelsy Karter
The Harry tattoo has been scrubbed off, but the raw talent remains.
"Headcase" - Kailee Morgue ft. Hayley Kiyoko
Two queens on a killer pop track.
"Fresh Air" - Melii
Who wants to make out? This guitar will have you feeling some kinda way.
"Coming and Going" - Amaal
This track is coming onto my playlist and not going out of style.
"Play It Cool" - Steve Aoki, Monsta X
Catch me in the crowd bopping to this at iHeartRadio Music Festival.
"INDIGO" - Fake Dad
Keep your eye on these newcomers.
"NASA's Fake" - Raffaella
For when you don't want to deal with your problems anymore.
"Boy Tears Comp. Number Five - Various Artists"
All proceeds from the album go to the Trans Lifeline, so I'd buy a couple.
"Sex Talk" - Megan Thee Stallion
Just what you'd expect from the Stallion herself.
"Fantasy" - Sofi Tukker
Found some outfit choices for this year's Pride in this video. LMK which one I should go with.
"Wake Me When It's Over (Edit)" - The Cranberries
"Wake Me When It's Over" is a track from the band's forthcoming final album, and features vocals from Dolores O'Riordan, recorded before her tragic death.
"Tempo" - Lizzo feat. Missy Elliot
All you need to know is that "slow songs are for skinny hoes."
"Coke & Henny Pt . 1" - Pink Sweat$
Not that kind of coke, you narc.
On The Line - Jenny Lewis
Ready to cry?
It's Real - Ex Hex
Ex Hex is cooler than me.
"Broken Parts" - The Maine
I feel uplifted.
"Saint Honesty" - Sara Bareilles
My heart is hurting from how beautiful this is.