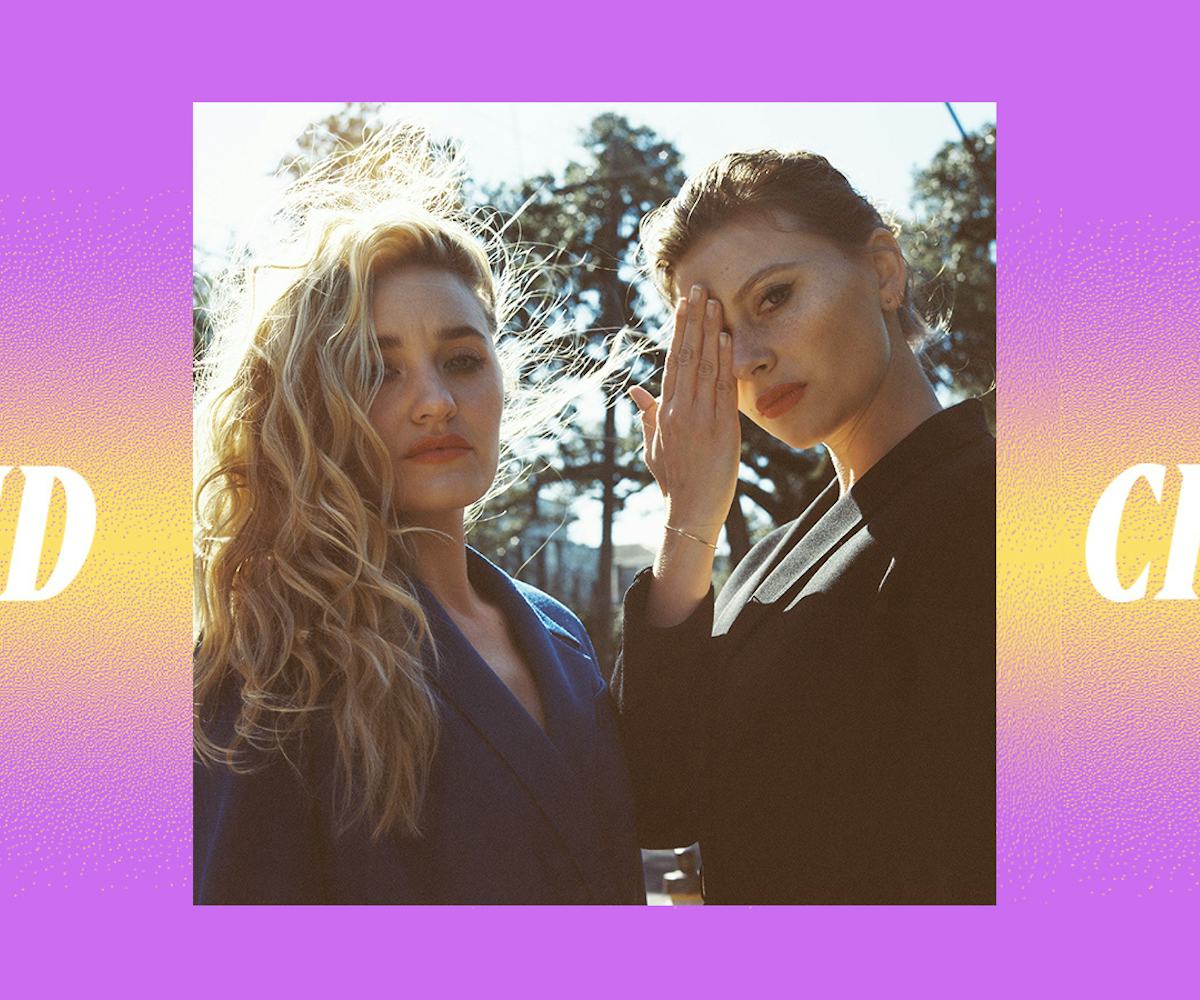 Photo by Stephen Ringer
Soundcheck: The 15 Best Music Releases Of The Week
Aly and AJ, The Veronicas, and more
Every weekend, we bring you#SOUNDCHECK—your destination for the best of the best new music that hit the web over the course of the week. Because you should always be prepared when someone passes you that AUX cord. This week's round features 15 of our favorite emerging and established artists including Aly and AJ, The Veronicas, CHAI, and so many more. Turn up, tune in, and tune out.
"Church" - Aly and AJ
The only religion I follow is that of Aly and AJ.
"Think of Me" - The Veronicas
What a way to make a comeback.
"Curly Adventure" - CHAI
This is exactly the video this track called for.
"Con Altura" - Rosalía ft. J Balvin
Call your clique and learn these moves, stat. Rosalía is about to be the queen of the club.
"Lights On" - Izzy Bizu
Almost too hot to handle.
"Thinkin Bout You" - Ciara
Has Ciara been listening to a lot of Prince lately? I'm into it.
"Long Way Back" - Kid Sister
I want to listen to this with a stiff drink and a roaring fireplace nearby.
phAses - Melii
I went through all the phases of realizing I am truly that bitch while listening to this.
"Just Friends" - Olivia O'Brien
Yeah, we've all been fed those same lines. But O'Brien singing them makes them hurt a little less.
Devinyl Splits no. 12 - The Front Bottoms, Kevin Devine
Best friends cover each other's tunes, because why not?
"Win You Over" - Whethan ft. Bearson and Soak
Me @ my own self-deprecating humor.
"Here For Ya" - Kim Viera
Now that's how you sample a classic.
"Workin'" - Amber-Simone
This is so lush.
Cosmic Wind -
LION BABE
You heard correctly: it's finally here.
ICY - Saweetie
Of course we stan.