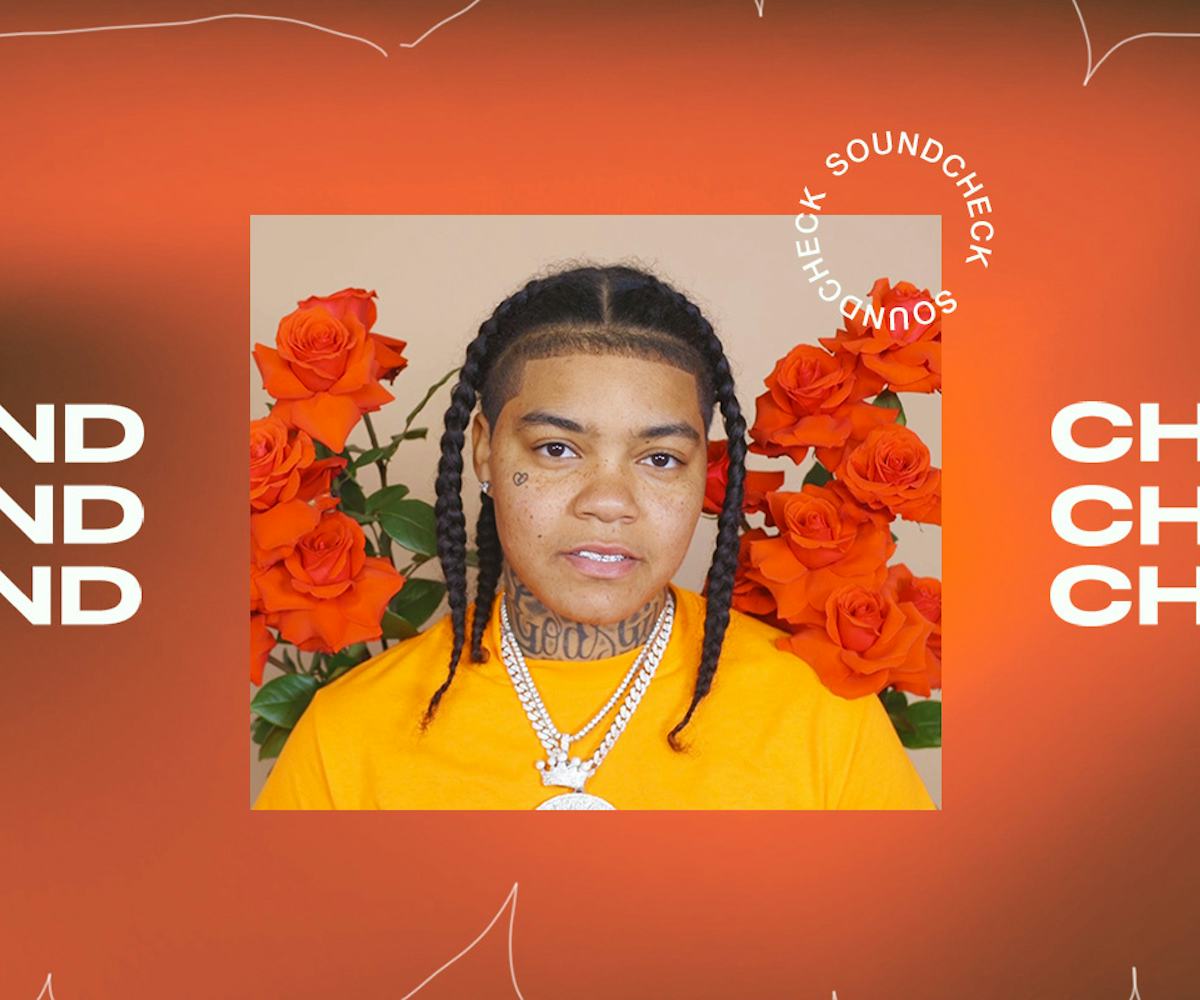 Soundcheck: The 15 Best Music Releases Of The Week
Young MA, ilham, and more
Every weekend, we bring you#SOUNDCHECK—your destination for the best of the best new music that hit the web over the course of the week. Because you should always be prepared when someone passes you that AUX cord. This week's roundup features 15 of our favorite emerging and established artists including Young M.A, ilham, and so many more. Turn up, tune in, and tune out.
Herstory - Young M.A
Her long-awaited debut is finally here.
with time - ilham
Excuse me while I light a candle, run a bubble bath, and forget the entire week to the tune of this EP.
"Good Thing" - Zedd ft. Kehlani
Much like the title already suggests, this collab is very, very good.
"Boys Like You" - Dodie
Dodie's lyricism is hypnotic on this track (and always).
"Wild Girl" - Empress Of
Okay, I'm feeling so seen.
"Natural History" - Dominic Sen
Lush strings make this disco-infused track super-dreamy.
Tell Ya Story - Layton Greene
A strong debut EP from this up-and-comer.
"Lonely" - Noah Cyrus
Cyrus is literally breaking my heart with these vocals.
"SNOWCONE" - Rei Ami
This is the kind of attitude I'm trying to achieve.
"Navy Blue" - Charlotte Lawrence
I'm hooked on this chorus.
Partying On My Own - Alexina
Your next favorite breakup songs.
"I Been" - Berhana ft. Crush
It's no secret that Berhana is my favorite new obsession.
"Something Has To Change" - The Japanese House
The hook of this song is an apt mantra for all the BS going on right now, romantic, political, and otherwise.
"Even If It Hurts" - Tei Shi ft. Blood Orange
Feeling so blessed by the combination of these two perfect artists.
"Malibu" - Ayoni
Ayoni's vocals are nothing short of haunting.