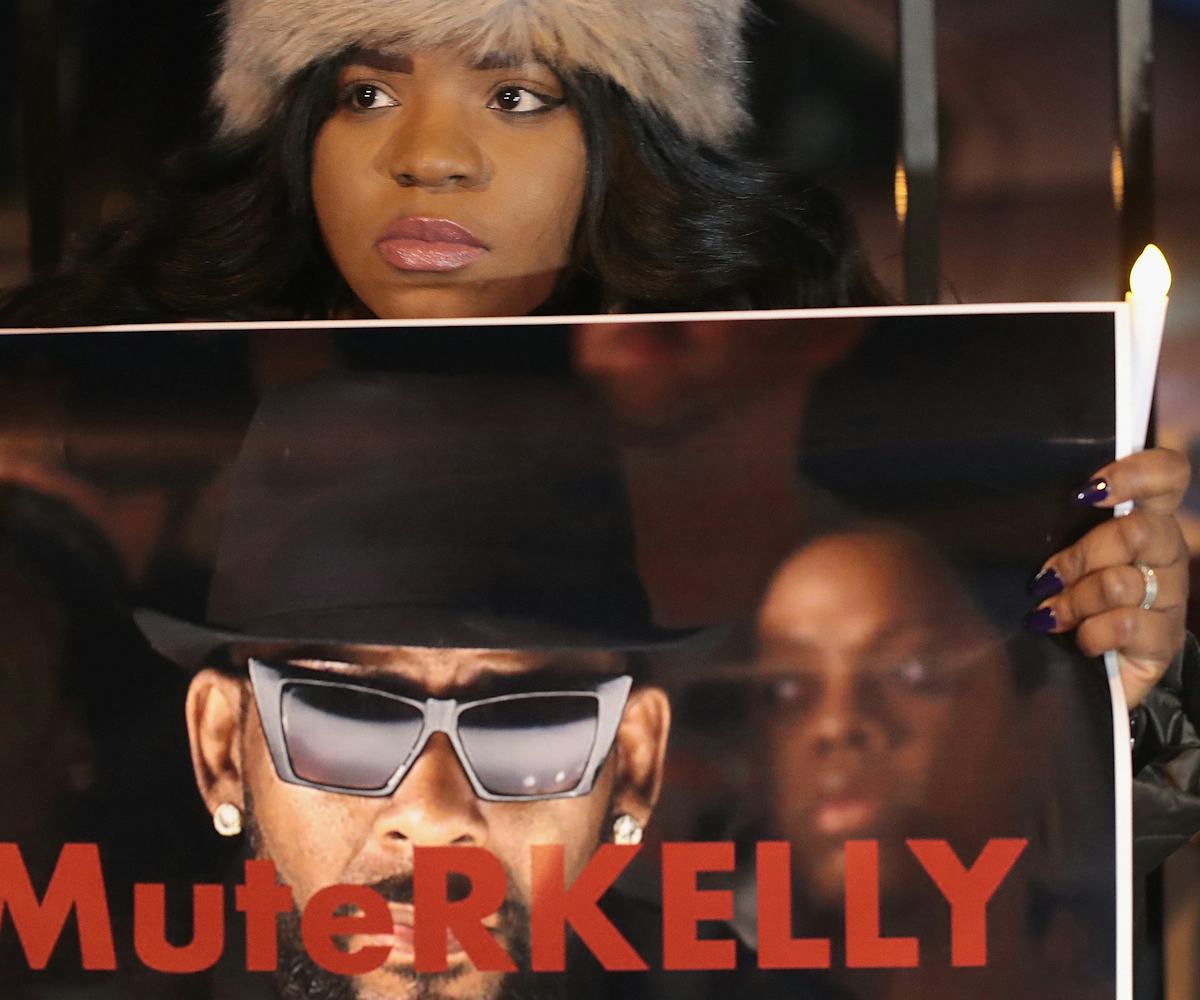 Photo by Scott Olson/Getty Images
Spotify Will Let You Block Controversial Artists But Won't Remove Them
The move fails to address criticisms that arose as R. Kelly's streaming numbers skyrocketed
Spotify will soon help you to avoid artists you do not want to support or stream with a block feature. Complex reports that the streaming platform will be adding a "Don't play this artist" button, which will effectively prevent an artist from being played on a public playlist and remove them from your personal library.
This measure does not apply to tracks a particular artist is featured on, so, were you to block R. Kelly, you would still hear him should you be streaming Mariah Carey's "Betcha Gon' Know," Ashanti's "That's What We Do," Ty Dolla $ign's "Actress," et cetera.
The choice to add this feature seems to have come in response to the #MuteRKelly movement, which accelerated thanks to the reactions to Lifetime docuseries Surviving R. Kelly. Following the release of the series, which made Kelly's countless rape accusations impossible to ignore, Kelly's music showed significant increases in streaming.
Artists have previously criticized the idea of removing another artist from the platform by labeling it as "censorship," and Spotify has adopted this term as well as a means to defend keeping controversial artists on the platform. In May, Spotify decided to remove R. Kelly (as well as XXXTentacion) from its curated content, but not from the streaming platform entirely. At the time, Spotify told Billboard this in a statement:
We are removing R. Kelly's music from all Spotify owned and operated playlists and algorithmic recommendations such as Discover Weekly. His music will still be available on the service, but Spotify will not actively promote it. We don't censor content because of an artist's or creator's behavior, but we want our editorial decisions—what we choose to program—to reflect our values. When an artist or creator does something that is especially harmful or hateful, it may affect the ways we work with or support that artist or creator.
Spotify further clarified in a statement in June that it would not be policing artists' personal behavior, only their content. Though Spotify does not make money directly from single streaming, its revenue comes from ad placement and subscriptions, so, indirectly, it likely profits from the increase in streaming of R. Kelly's music.
Meanwhile, other artists have threatened to remove, or removed, their own music as the conversation has come up—including Kendrick Lamar in response to the removal of XXXTentacion from playlists, and not from the platform itself, and, most recently, Lady Gaga following the R. Kelly documentary. It seems that Spotify's newest actions are about finding an easy solution, rather than actually monitoring the platform to not support (and possibly profit off of) abusers.