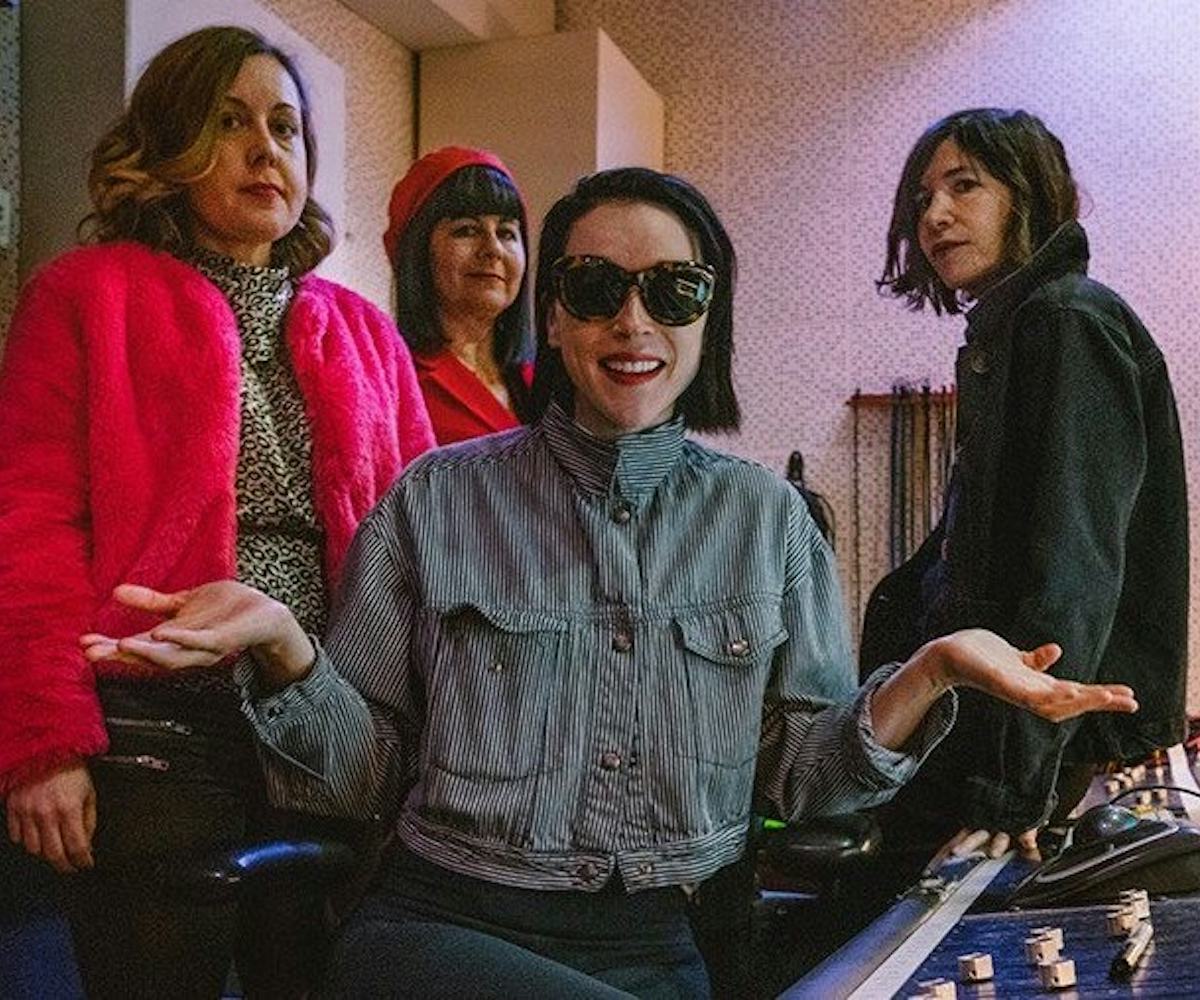 Photo via @St_Vincent/Twitter
St. Vincent Is Producing Sleater-Kinney's New Music
Sleater-Kinney is hinting that they will be releasing new music this year, which will be the band's first release since 2015. And to make the already exciting news even more hype-worthy, the new release is being produced by St. Vincent. My gay heart is so full.
Both St. Vincent and Sleater-Kinney announced the news on their social media today, posting photos of themselves in the studio. Both posts include the year 2019 in the text, which is leading fans to speculate that the new release will be dropped in the coming months.
Last year, Sleater-Kinney's Carrie Brownstein revealed that the band was working on new music, but that they were creating it "very slowly." In an interview with Billboard, she said that the band's new album was "an ongoing conversation."
St. Vincent has established herself as a Sleater-Kinney fan already: Last year, she covered the band's song "Modern Girl" in a short clip. And she has already worked with Brownstein on a series of scripted interviews, so the partnership isn't entirely surprising.
There's no confirmation yet on when the album will be released, but I will be waiting very impatiently for any updates.