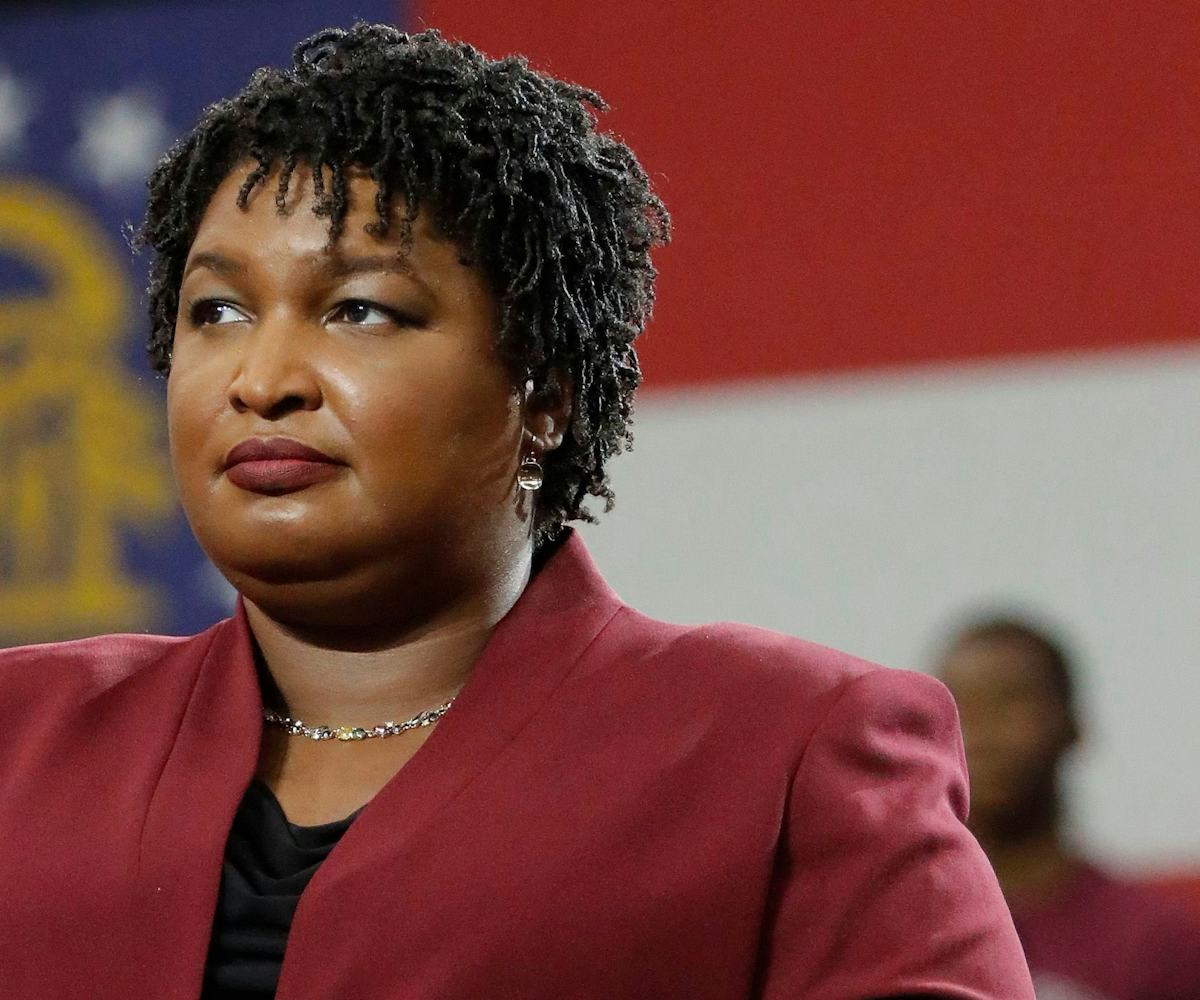 Photo via John Bazemore/AP/Shutterstock
Stacey Abrams Was Told She Had To Change Her Looks To Be A Politician
She opens up in a new interview
Stacey Abrams was told that she would have to change things about herself to be "a more palatable candidate." In a new interview for Bustle's Rule Breaker issue, she opens up about that and explains just how little of those criticisms she took to heart.
Abrams, who started off in the nonprofit sphere before transitioning to politics, says that multiple suggestions to change her looks, body, and relationship status were thrown her way, but that she didn't take them. "I'm not going to change my hair, which a consultant suggested I do," she says in the interview. "I was not going to fake a boyfriend. If I find him, great, but I wasn't going to pretend that he existed or create some notion of relationship. I wasn't going to wait until there was a more opportune moment for someone with my complexion, which was also a suggestion." She also didn't feel the need to lose any weight: "I refuse to let someone tell me that I am less than because they think my body is more than me."
Abrams instead grew her confidence by focusing on her education. "My sense of self is grounded in the fact that I work to make sure I know what I'm talking about," she says. That doesn't mean that she has always had complete confidence in herself: "I spent a lot of time worrying about who I was in comparison to those I was around."
Abrams was involved in one of the most hotly contested elections of the midterms, losing by 2 percentage points to Brian Kemp in the Georgia gubernatorial race. She didn't concede for 10 days and alleged that voter suppression occurred.
And, though her own story is inspiring enough in itself, she lets us know that anything is possible for anyone. "You don't have to be born wealthy, you don't have to be born beautiful, you don't have to be born white, you don't have to be born into a family of brilliant people, you just have to be," she says. "By being, you're already started."
Read the full interview, here.