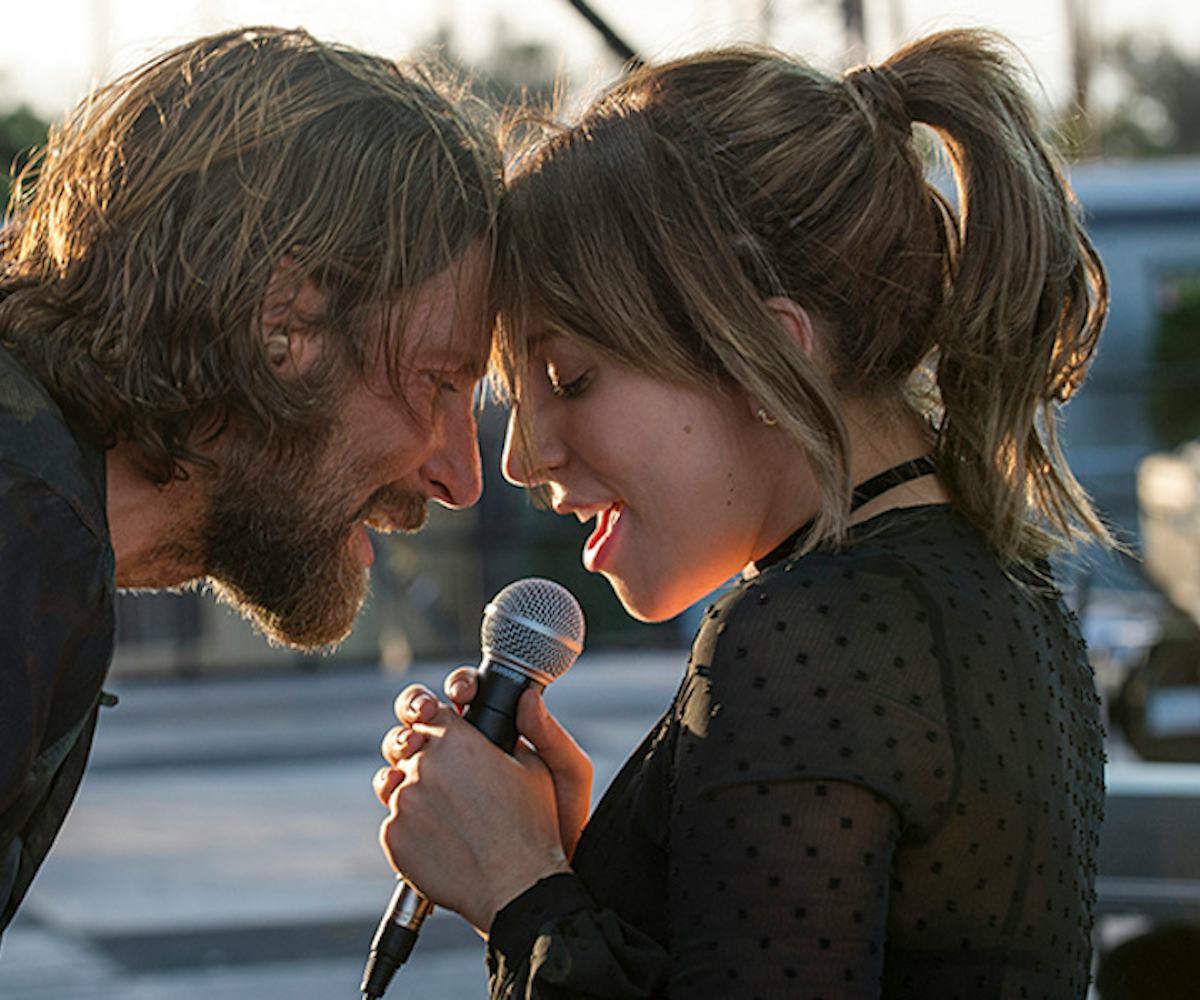 Courtesy of Warner Bros.
I Can't Wait To Cry Over These New 'A Star Is Born' Scenes And Lady Gaga Song
The film is returning to theaters with new footage and single
A Star Is Born is so good, we all just have to take another look at it, this time with extended performances and brand-new music from Lady Gaga, as the film hits theaters nationwide for a second time.
For a single week only, you can sit amongst fans and collectively weep over an extra 12 minutes of footage, per Entertainment Weekly, which includes a brand-new Gaga-penned track "Clover," as well as longer renditions of "Black Eyes," "Alibi," and the famous scene in the parking lot where Ally (Gaga) penned "Shallow" while clutching some frozen peas.
"Clover" has all the ingredients of a love song and accompanies cut footage of Ally and Jackson Maine (Bradley Cooper) writing it as they sit in an empty concert venue. Ally gently sings an introductory line, before Maine takes over and they both sing, "Rain falls down/ And I'll catch every drop this time around." Just fuck me up, you two!
The news of A Star Is Born's theatrical return and revamp comes soon after Gaga and Cooper's thirst-trap of a performance at the 2019 Oscars when I literally screamed "KISS" at my television despite the two not being in the same room as me and Cooper being in a relationship with someone who is not Gaga.
Check out the brand-new teaser (if you really needed any convincing to see this film again), below, and catch me in the theater every single day, starting on Friday, sobbing in the back row.