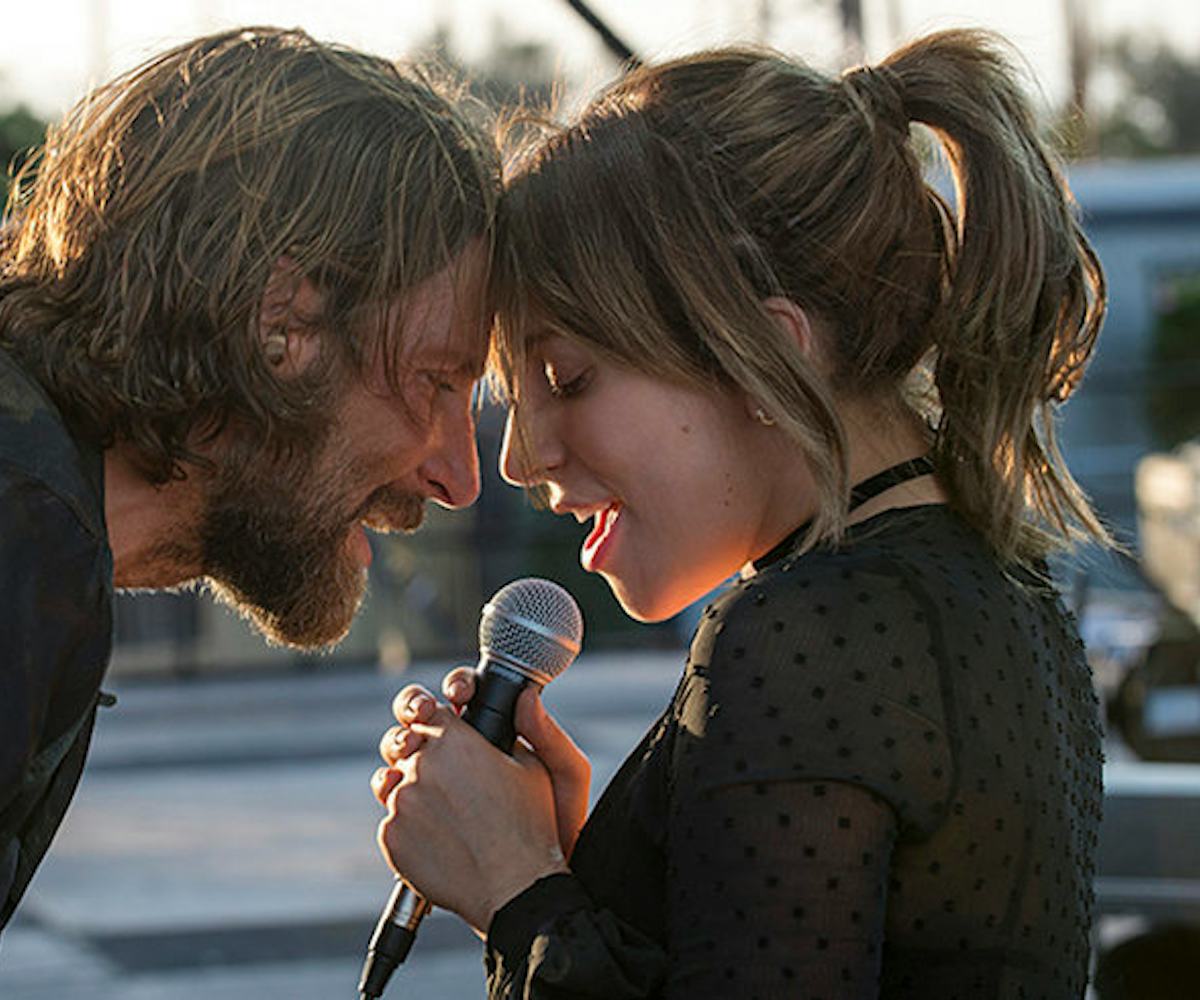 Courtesy of Warner Bros.
Why 'A Star Is Born' Is Grammys-Eligible This Year
No, you won't hear "Shallow" again
A Star Is Born is going to be inescapable at yet another awards season. Despite having been released in 2018, on Wednesday, music from the film was up for three 2020 Grammy Awards nominations, giving Lady Gaga and Bradley Cooper a chance to add to the two gramophones they already took home last year.
Why is it up again? Believe it or not, the full soundtrack for A Star Is Born missed the 2019 Grammy deadline. Though Cooper and Gaga were still plenty visible at the show and nominated in four separate categories, it was all because of lead single "Shallow" — which was released on September 27, 2018, a few days ahead of the October 1 deadline, and went on to win Best Song Written For Visual Media and Best Pop Duo/Group Performance categories at the ceremony. The full soundtrack followed on October 5, making it eligible for this upcoming Grammy Awards.
So, now A Star Is Born has a chance at winning Best Compilation Soundtrack For Visual Media. The other two categories the film has a shot at are the same as last year — Best Song Written For Visual Media and Song Of The Year — but rather than "Shallow," the heartbreaking final ballad "Always Remember Us This Way" is the standout track this year. But, will Gaga and Cooper reignite their theatrical romance onstage for a final performance? We can only hope.