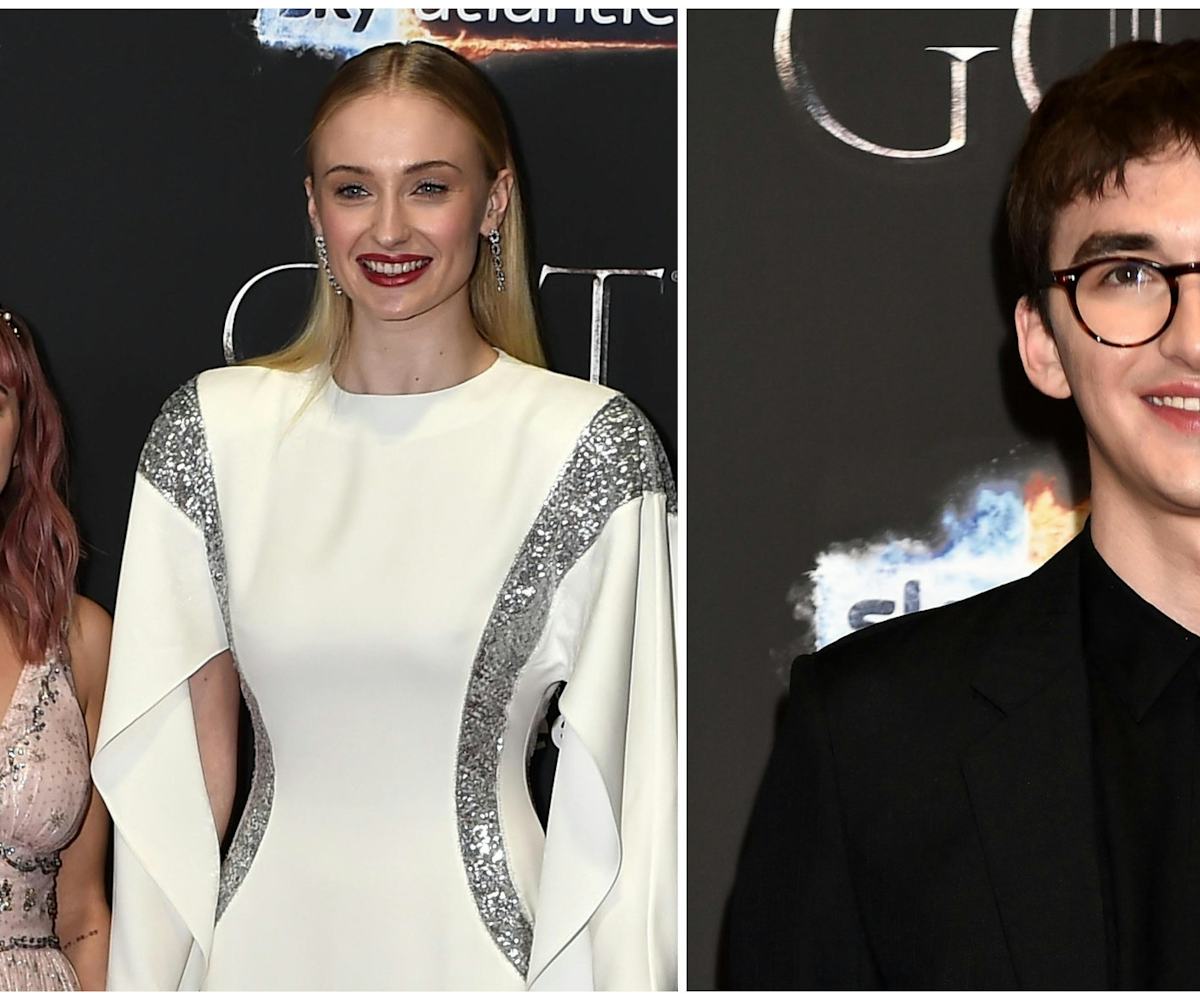 Photos by Charles McQuillan/Getty Images
So *This* Is What The Stark Siblings Used To Do Between 'GOT' Takes
This photo proves that they are the chillest onscreen family
Sophie Turner just posted a photo of herself, Maisie Williams, and Isaac Hempstead Wright—aka the Stark siblings—to her Instagram, showing just what the three used to get up to when the Game of Thrones cameras weren't rolling.
The photo shows Wright looking quite pleased with himself while sitting on a makeshift throne, wearing no pants. As he should be, seeing as (spoiler) his character, Bran, won the Iron Throne this weekend. Williams, meanwhile, is looking way too cool to be involved in the shenanigans, wearing a pair of black sunglasses and staring absently off-camera. As for Turner, she's looking away from her onscreen brother, too, nervously smoking a Juul.
"The pack survived," Turner captioned the photo.
This photo just goes to prove that the Stark siblings are the chillest onscreen family. (It also proves, yet again, that Turner's social media is an absolute delight.)
We're actually a little sad that this footage didn't make it into the final season, considering how many modern-dayobjects have been spotted in the show's last few episodes.