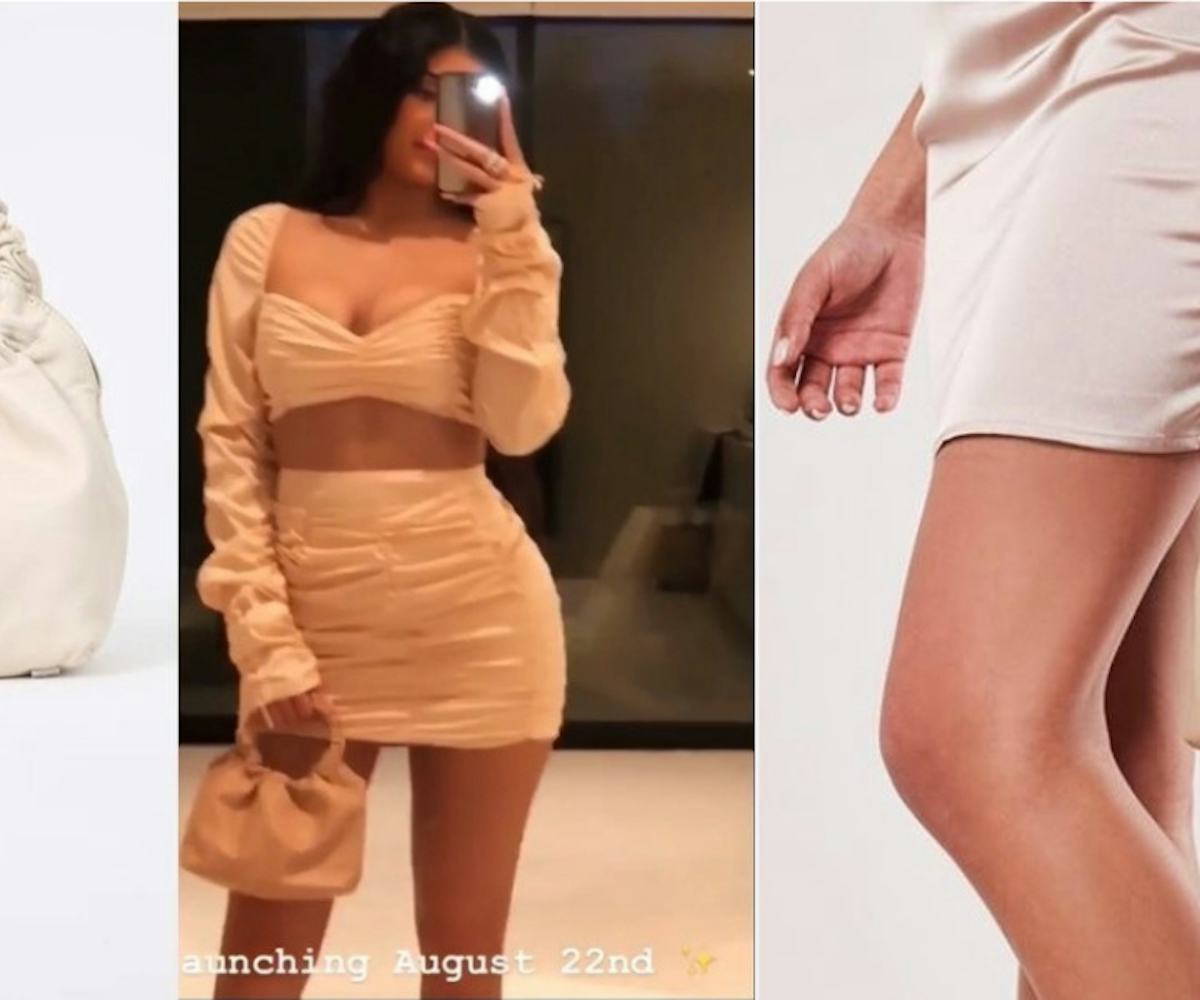 Photos via @diet_prada
Diet Prada Calls Out Kylie Jenner BFF's Collaboration With Missguided
UPDATE 8/22/19 3:11pm: The Stassie x Missguided collection is now live, and the bag is not available for purchase.
After Kylie Jenner showed off a full outfit from her BFF Anastasia Karanikolaou's new collaboration with Missguided, Fashion watchdog account Diet Prada pointed out that not only is the bag she is carrying in the video awfully similar to The Row's Double Circle Bag, but that it also already appeared on Missguided's site prior to the collaboration.
"That bag is no stranger to fast fashion knockoffs, having been spotted everywhere from Asos to NYC's Necessary Clothing," Diet Prada captioned the carousel. "Here's the real kicker though... Missguided already sold the style prior to the Stassie collab, of which official images have yet to be released prior to tomorrow's launch. Oh, to be able to leverage your BFF's fame and do nothing but slap your name on a product and call it a day lol."
A quick Google search does confirm that the bag was previously sold on Missguided, though, clicking on any of the Google links now redirects shoppers to the brand's home page, and the bag appears to be taken down from the site. The collaboration supposedly drops today, so only time will tell whether or not the bag is included in the collection and if anything changed from the previous iteration.
The caption ends on, "Wonder what Kim thinks of her sis supporting @missguided after her lawsuit?"
Earlier this year, Jenner's sister Kim Kardashian West won a lawsuit against Missguided who she claimed was using her name to sell products. So, as Diet Prada notes, it's kind of strange to see Jenner so eagerly supporting the brand so soon after.