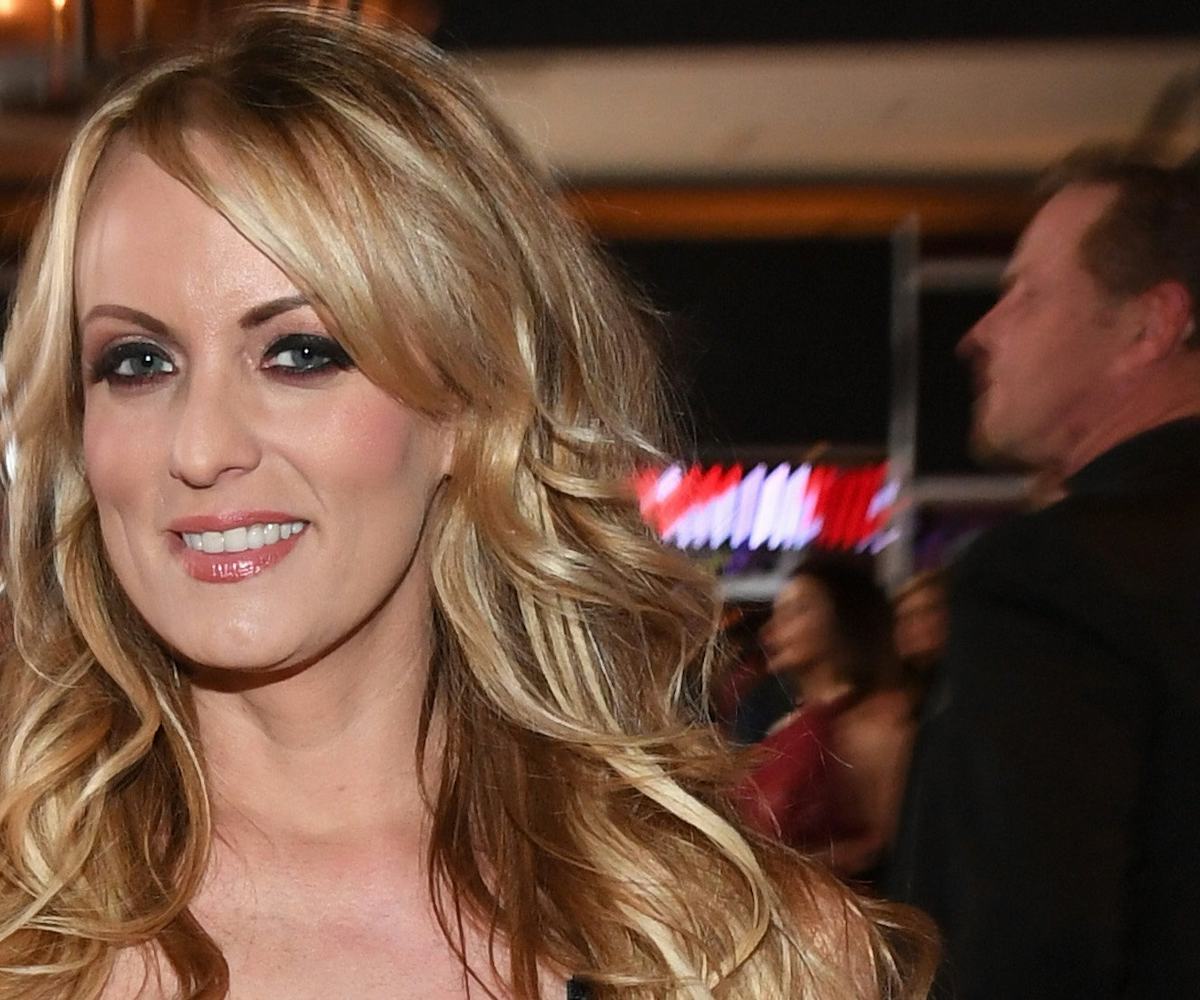 Photo by Ethan Miller/Getty Images
Stormy Daniels Ordered To Pay Nearly $300K For Trump's Legal Fees
As if he needs financial help
Stormy Daniels will have to pay nearly $300,000 for Trump's legal fees after her defamation lawsuit was tossed back in October.
The ruling was made by U.S. District Judge James Otero on Tuesday, ordering Daniels to pay about $293,000 in fees, costs, and sanctions to Trump following the suit, which argued that a tweet from Trump's Twitter account served as a defamation of her character. Otero ruled in October that the tweet, which called her allegations against him a "total con job," was protected under the First Amendment.
According to The New York Times, Trump and his lawyers actually sought to get $389,000 from her to cover legal costs, but Otero lowered the request because he felt that Trump's team spent an "excessive" amount of time on the case. "Ultimately, Defendant's counsel did not need to spend as much time as they did conducting legal research and compiling factual exhibits that would not properly be before this Court," Otero wrote.
Charles Hader, one of Trump's attorneys, said in a statement that this outcome along with the October ruling "constitute a total victory for the president, and a total defeat for Stormy Daniels in this case." Surprisingly, Trump has yet to tweet about his alleged "victory."
Daniels' lawyer has filed two other lawsuits against Trump—one which seeks to void a 2006 nondisclosure agreement that prevented Daniels from talking about her alleged affair with Trump and the second that claims that Daniels' previous lawyer conspired with Trump and his lawyer to keep her quiet.