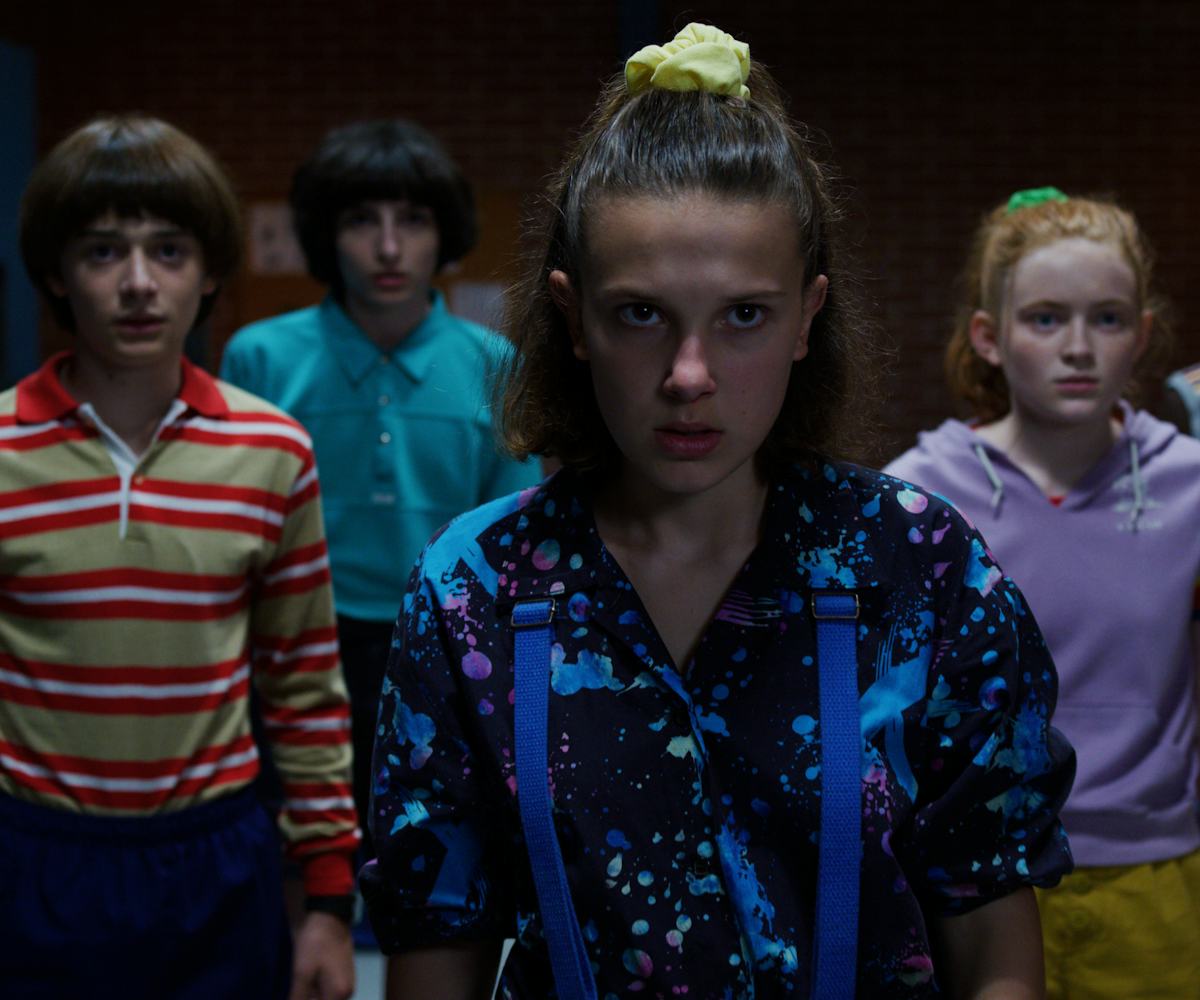 Photo via Netflix
New 'Stranger Things' Season 4 Trailer Reveals A Huge Twist
Who's tucked away in that snowy terrain?
Prepare to have your biggest lingering question from Stranger Things 3 answered because the Stranger Things 4 trailer is finally out. Although there's no release date set as of yet, Netflix released a teaser trailer on Friday to catch viewers up on what fresh supernatural hell has befallen the residents of Hawkins, Indiana — and, now, the icy plains of Russia.
Titled "From Russia with love…" the trailer opens as we descend on what looks like a remote Siberian Gulag in the middle of a punishing winter. Despite the brutal conditions, there are imprisoned men laboring away on a railroad, all carefully watched by Soviet officers armed with guns and German Shepards. It's a severe, sinister turn and very "We're not in Hawkins anymore!" until one of the men pulls off his ushanka-hat to and reveals himself to the camera — it's none other than a grizzled Chief Jim Hopper.
Fans had correctly guessed that Hopper, played by David Harbour, would be alive despite seemingly sacrificing his life in an extra-dimensional portal in order to seal the rift between the real world and the Upside Down. It looks like Stranger Things will continue its red scare storyline from the previous season, and split the show between Russia and Hawkins. "Season 4 is shaping up to be the biggest and most frightening season yet, and we cannot wait for everyone to see more," said creators and showrunners Matt and Ross Duffer in a statement reported by Variety. "In the meantime — pray for the American."
Watch the teaser trailer below.