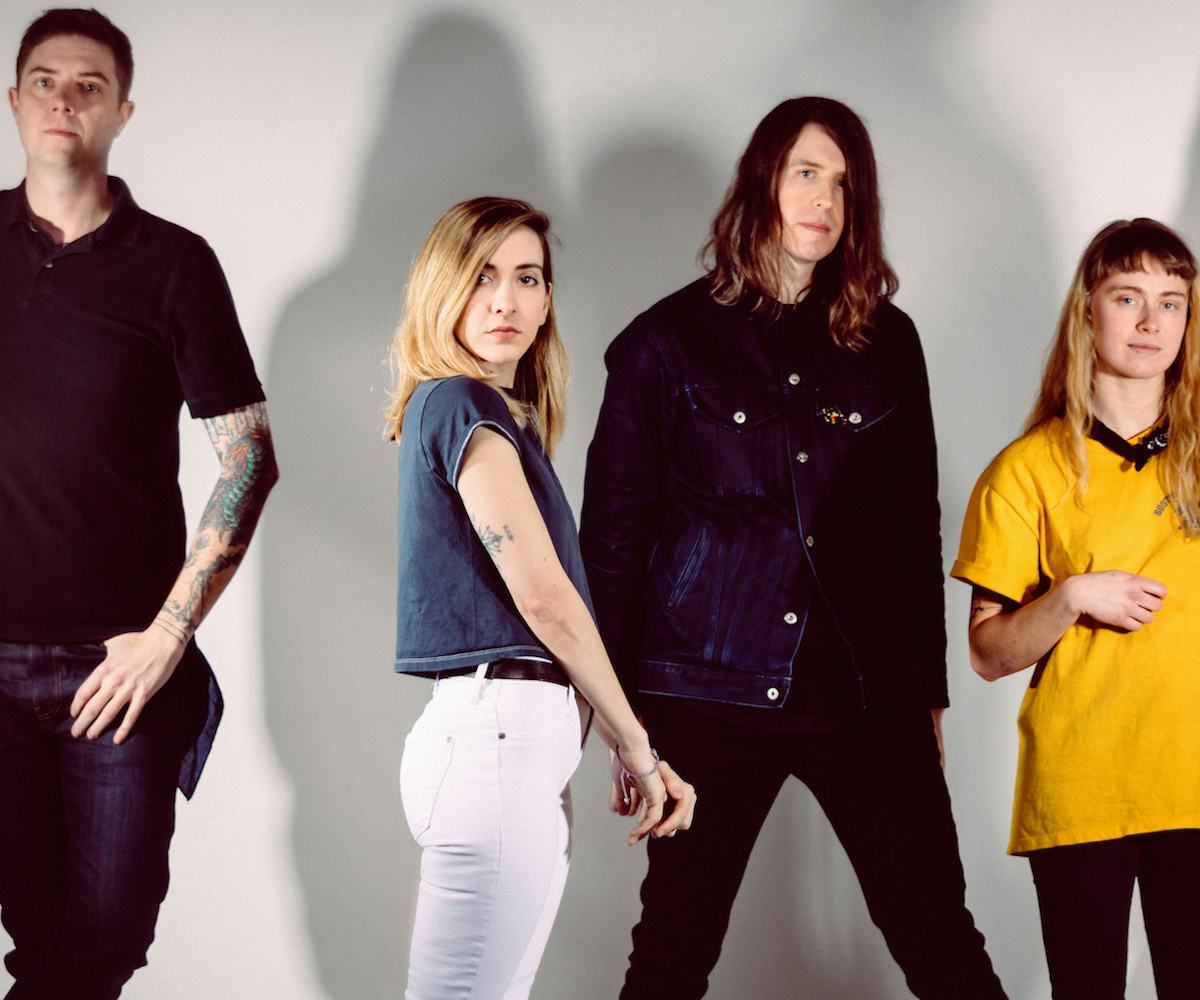 Photo by Jason Quigley
Summer Cannibals Are Done Trying To "Behave" On New Single
Their album 'Can't Tell Me No' drops this Friday
Summer Cannibals turned a bad situation into great art. They'd already been deep into creating an album, but when frontwoman Jessica Boudreaux split with someone who'd been a negative, manipulative force in her life, they decided to scrap the entire thing and start from scratch rather than let that awful person benefit from their creative output. And now, ahead of the release of their new album Can't Tell Me No, today, Summer Cannibals premiere their latest single "Behave" exclusively via NYLON.
"A lot of the songs on this album are about giving yourself the freedom to leave controlling relationships. My last relationship was so full of lies and manipulation and a completely uneven power dynamic that I found myself constantly trying to be as quiet as possible so as not to upset the balance," Boudreaux shared with NYLON. She added, "They lied, cheated, and controlled. I stayed out of the way and tried to 'behave.' That was our relationship. My emotions and needs were a burden."
But capturing that struggle in real time wound up leading to this very track. Boudreaux said, "I wrote this song very early in that relationship, not totally realizing what I was writing about. Coming out of that toxic environment and revisiting this song felt unreal, and it now feels really empowering to hear and perform—a reminder to myself that I will not behave for or bend to another person's unrealistic expectations of me again."
Listen to "Behave," off Can't Tell Me No, below; it's due for release this Friday, June 28, on Tiny Engines.