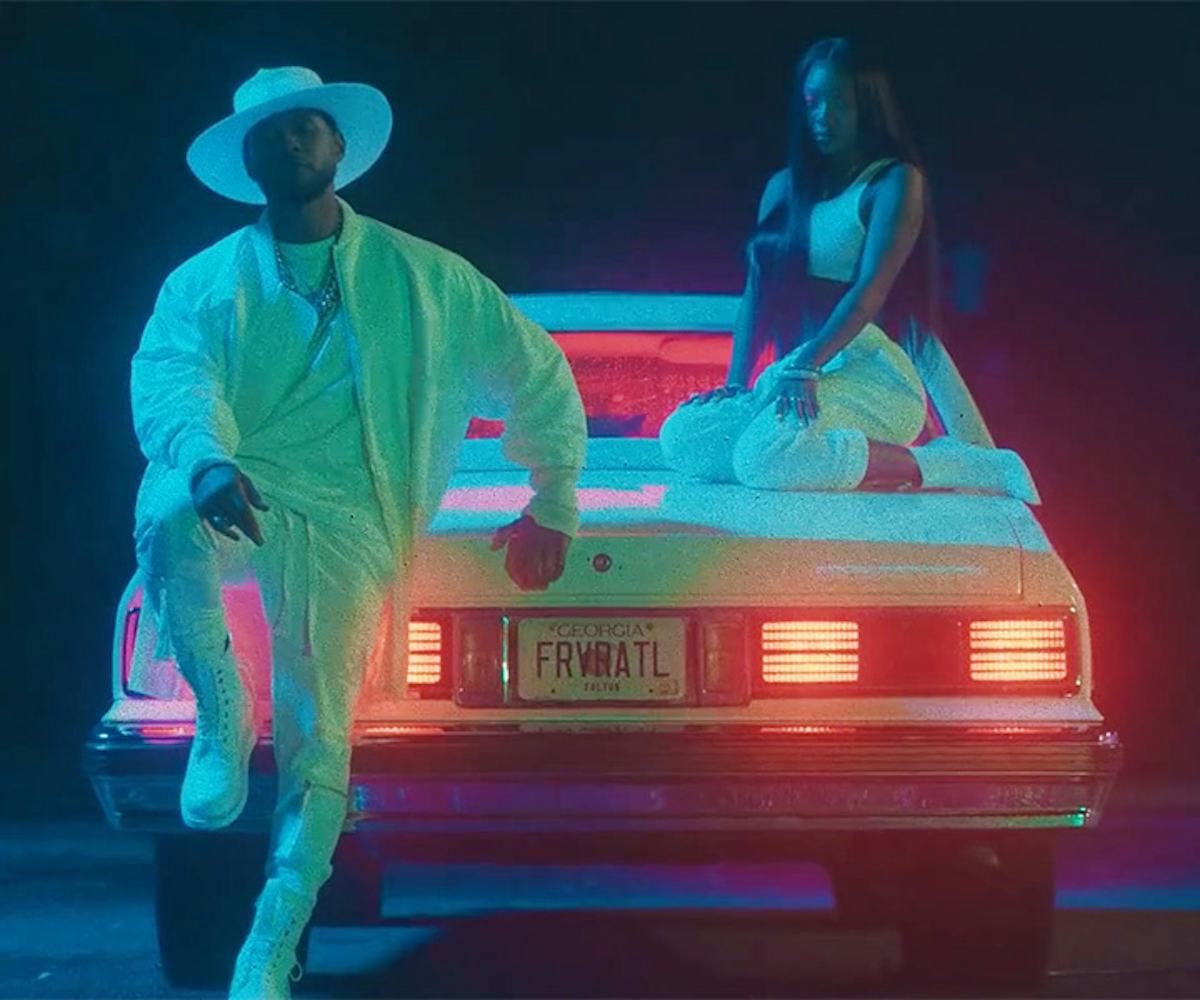 Screenshot via YouTube
Summer Walker & Usher Make The Flea Market Sexy In "Come Thru" Music Video
Used electronics and chill, anyone?
Here's a lesson in making even the most unsexy places sizzle, courtesy of Summer Walker and Usher in their new music video for "Come Thru," directed by Lacey Duke. According to their fine example, all it takes is traditional Usher choreography and some really good gold chains. For the music video, Walker and Usher commandeered the legendary 285 Flea Market in Atlanta, Georgia, turning a gold emporium and used electronic store into the makings of a sultry hotspot.
Walker's wardrobe will also have you taking notes for the next time you want to try out a monochrome outfit. First, she rocks a black corset with matching Dr. Martens and PVC leggings; they're later swapped out for a minimalist white tank and cut-offs pairing. The pièce de résistance? A gold chain bra and matching belt-skirt, nothing more, which Walker looks flawless in.
Leaning into the sample and interpolation of Usher's 1997 hit song "You Make Me Wanna," Jermaine Dupri, the co-writer of the 1997 Usher classic "You Make Me Wanna" which is sampled in Walker's track, makes a cameo in the visuals alongside Walker as she delivers her silky vocals from atop a car.
Watch the music video for "Come Thru," below: