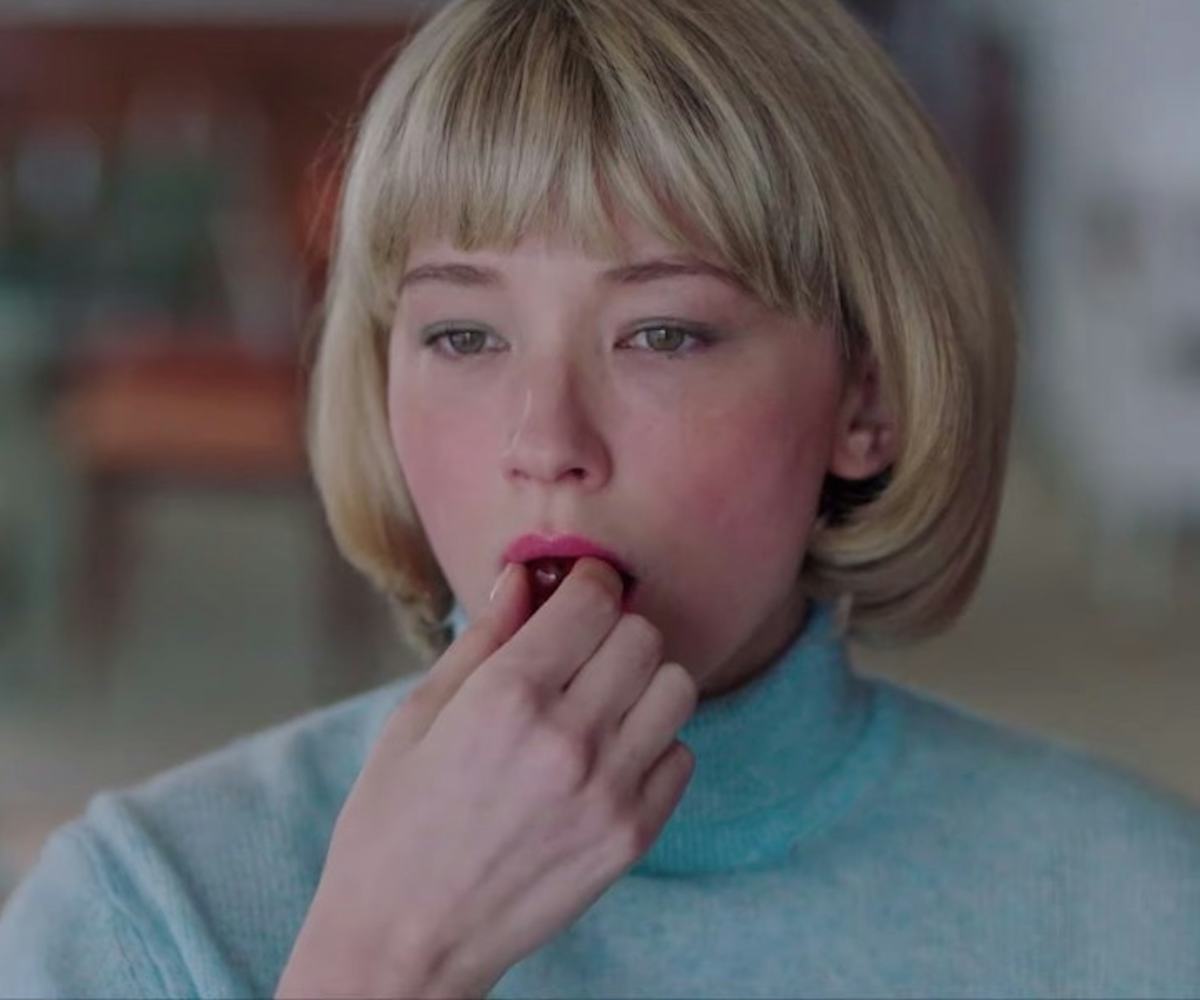 YouTube
Pregnancy Cravings Get a Dangerous Twist in New Trailer for 'Swallow'
Carlo Mirabella-Davis' feature debut follows a housewife with a life-threatening habit
"Are you happy or are you pretending to be happy?" a mother-in-law asks her daughter-in-law, Hunter, in the newly-released trailer for the psychological horror film Swallow. Her question, of course, comes with ulterior motives (her son is filthy rich and her new daughter-in-law, who used to work in retail, now gets to live in a sprawling home without ever working), but it doesn't mean that it doesn't poke at something real. After all, Hunter is the type of image-obsessed wife that frequently second-guesses herself, routinely asking her well-to-do husband questions like, "You're not mad at me?"
Written and directed by Carlo Mirabella-Davis (making his feature film debut), Swallow follows Hunter Conrad (Haley Bennett), a newly-pregnant stay-at-home housewife whose pregnancy cravings take a turn for the dark-sided when she develops an unusual obsession with swallowing increasingly dangerous inedible items — a marble here, a chess piece there, and soon enough, sharp objects like thumbtacks.
The film had its world premiere at last year's Tribeca Film Festival, where it debuted to near-universal acclaim, with critics praising Mirabella-Davis' sharp screenplay and bold concept, as well as Bennett's spellbinding lead performance.
Watch the trailer below. IFC Films will release Swallow in theaters on March 6. Don't choke before then.