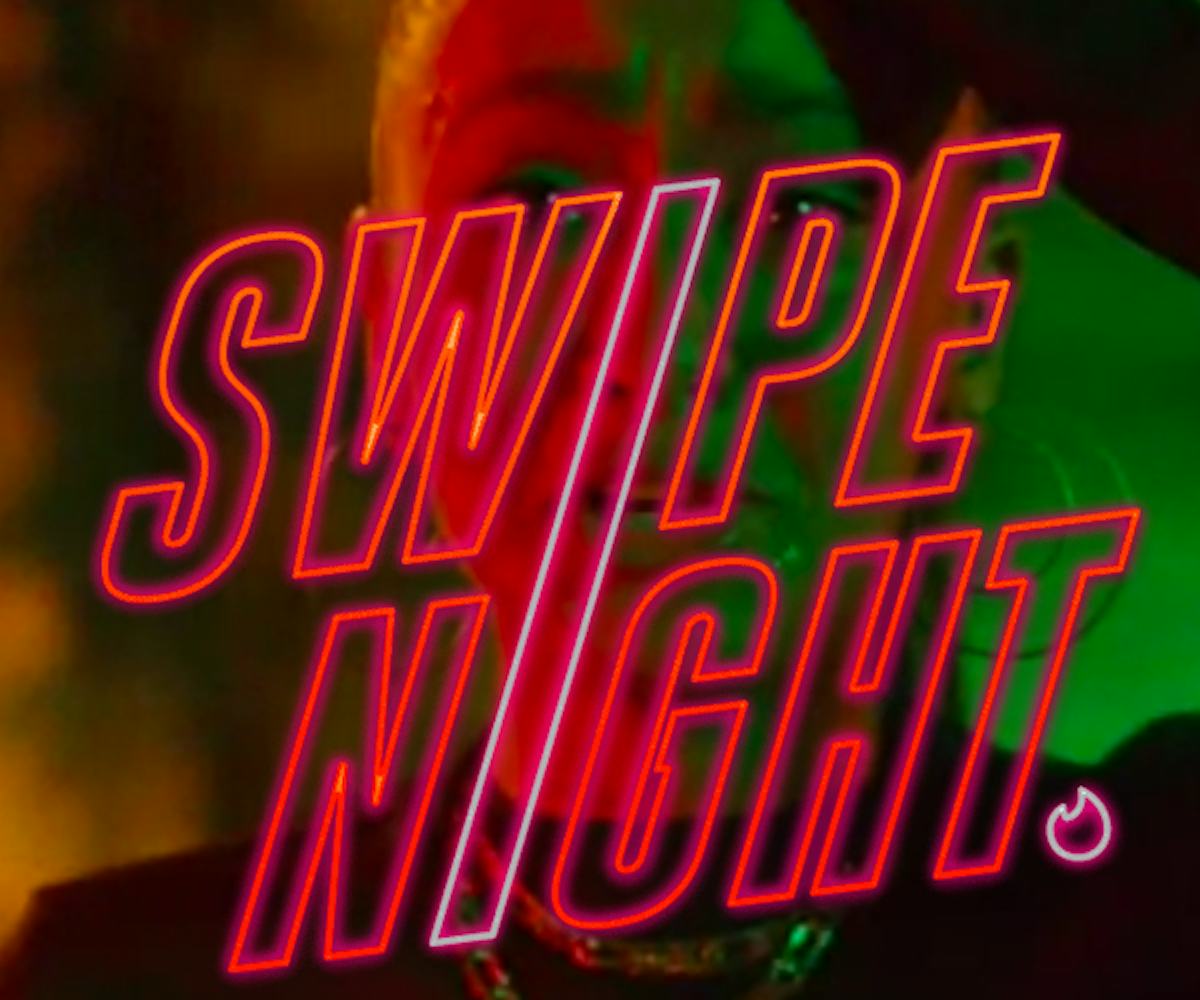 Screenshot via Tinder
Tinder Has A Freaky New Dating Show Directed By Karena Evans
Dating, but during the apocalypse
Former NYLON It Girl Karena Evans, aka Drake's go-to for all his best music videos, is directing a new interactive dating show, but you're going to have to subject yourself to the tumultuous world of Tinder to catch it. Tinder-exclusive series Swipe Night is the perfect show for anyone who loved choose-your-own-adventure books growing up, except now, you're choosing your own fate in the apocalypse and somehow winding up with a new fuckboi or girl in your DMs.
In addition to being directed by Evans, Big Mouth's Nicole Delaney co-wrote the show with Brandon Zuck. The series stars Angela Wong Carbone, Jordan Christian Hearn, and Shea Gabor as the core friend group trying to weather the apocalypse together. The show begins exactly three hours "until the end of the word," per a short trailer, and it's up to you to decide what the group will do. Will they help someone out who's injured, or leave them to suffer—you're all dying in three hours, after all. Whatever choices you make for them during the show will be added directly to your profile, similar to the old quizzes of OkCupid, so that potential matches will be able to see how you fared before swiping left or right.
Starting this October 6, at 6pm, Tinder will become spookier than ever before as the weekly series premieres and airs every Sunday. Watch the trailer for Swipe Night below.