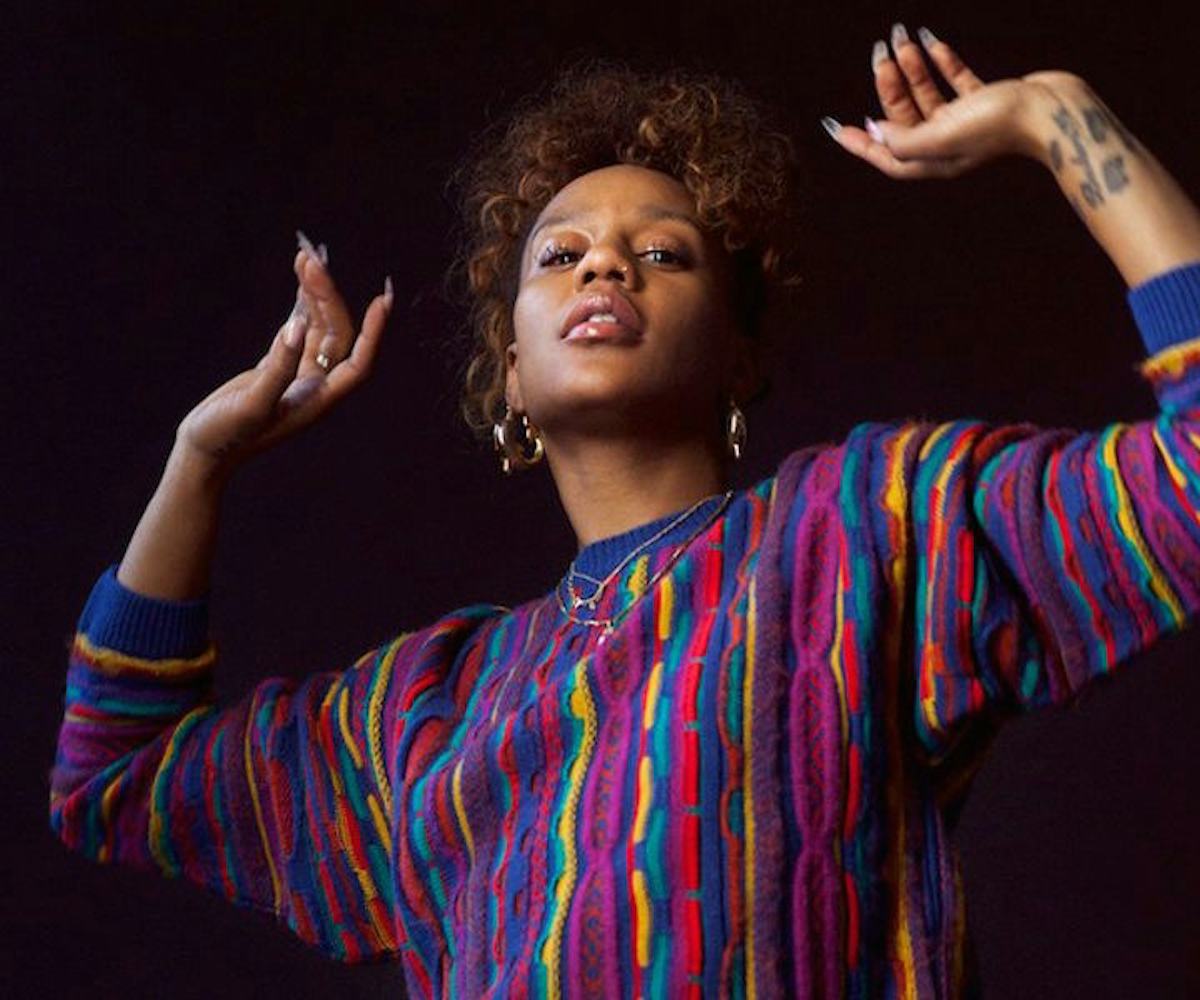 Taliwhoah Stages A Virtual Reality Peep Show For Her New Music Video
She premieres her "Juice" visuals exclusively via NYLON
By now you know we stan R&B up-and-comer Taliwhoah, who earlier this year shared the perfect ode to bi-love with her single and video "Love Cycle." Today, she's back with a fierce new music video for "Juice," and premieres it exclusively via NYLON.
The song, Taliwhoah tells us, "is about a guy I was really into, that wasn't into me until things got a little more 'interesting.'" (Been there, done that.) "But by that time I had already peeped game," she adds. But why not give him a taste of what he was missing out on?
For the music video, Taliwhoah puts on a futuristic type of peep show—one where she's right there, but actually, is not at all. "Soon this will be the only way to get the girl you let slip away back into your sights... virtual reality," she says. I'm listening! She shows off all that he's lost, but she's long gone and out of his range should he try to come crawling back—and clearly, she's out of his league too.
Watch the killer video for "Juice," below.