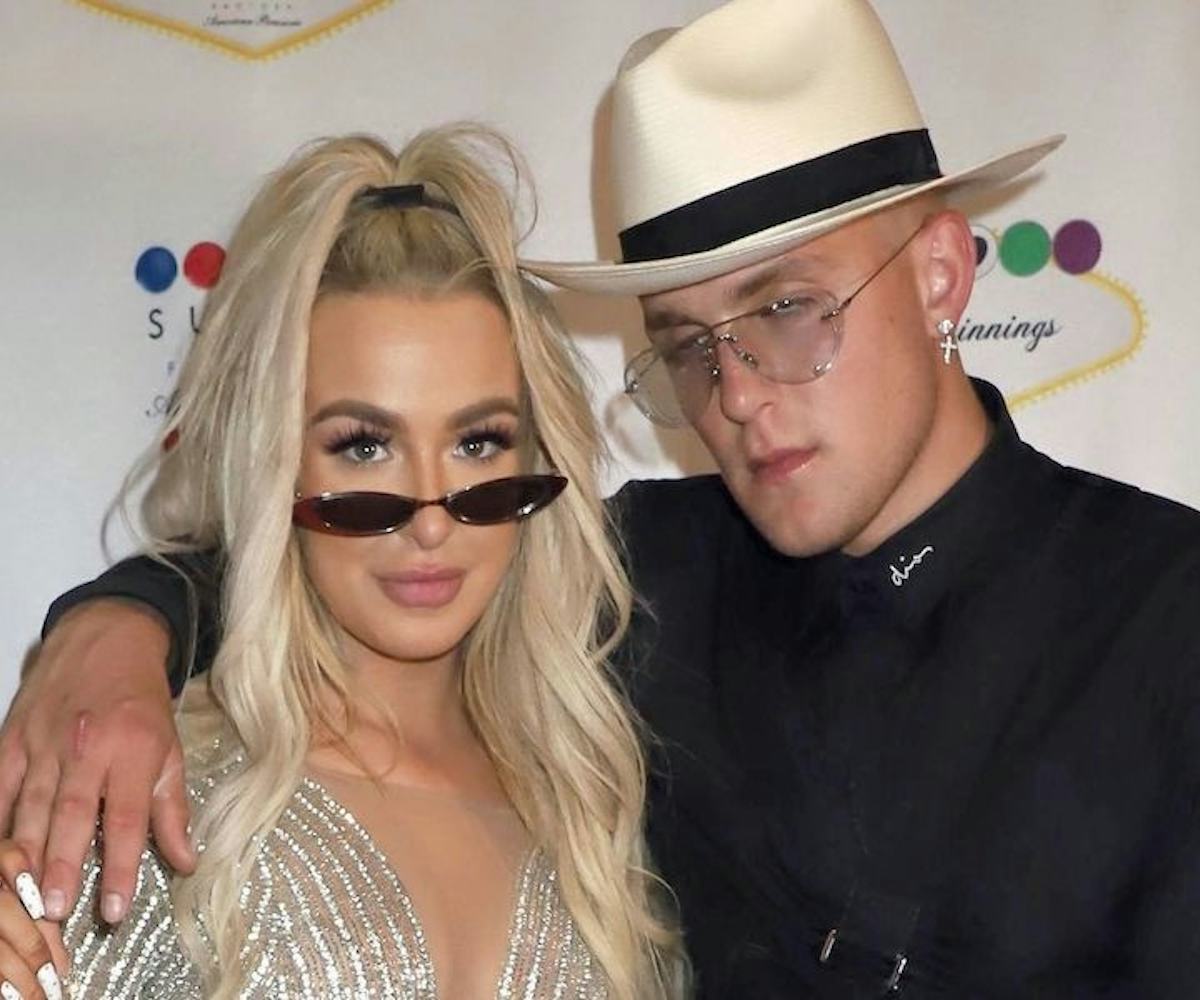 Photo by KCR/Shutterstock
Tana Mongeau And Jake Paul's Wedding Was A TanaCon-Like Mess
66,000 people could get their money back for the livestream of the event
As if YouTubers Tana Mongeau and Jake Paul's wedding wasn't already dramatic enough, according to a new report by TMZ, fans who wanted in on the wedding—enough to pay $50 to $75 for access to a livestream of the nuptials—could be getting their money back. Apparently, the quality of the stream was horrible and laggy, so much so that viewers missed out on most of the affair.
Mongeau and Paul's wedding was never really off to a good start. Per a recap by BuzzFeed, the venue was pretty dingey, Paul's own brother didn't believe in the relationship, and a staged fight broke out at the altar. Imagine paying to tune into all this action, only to have to resort to live-tweets to get all the details? Tragic.
The couple's special day came just over a year after Mongeau's ill-fated TanaCon, with all the same problems present. Limited food/water? Check. Too hot? Check, at least for Paul, who couldn't even stay on his own red carpet to talk to the press. Starting way later than planned? Check! And now, both events are warranting hefty refunds. All to say, maybe it's time for YouTubers to hand the event-planning duties over to professionals.