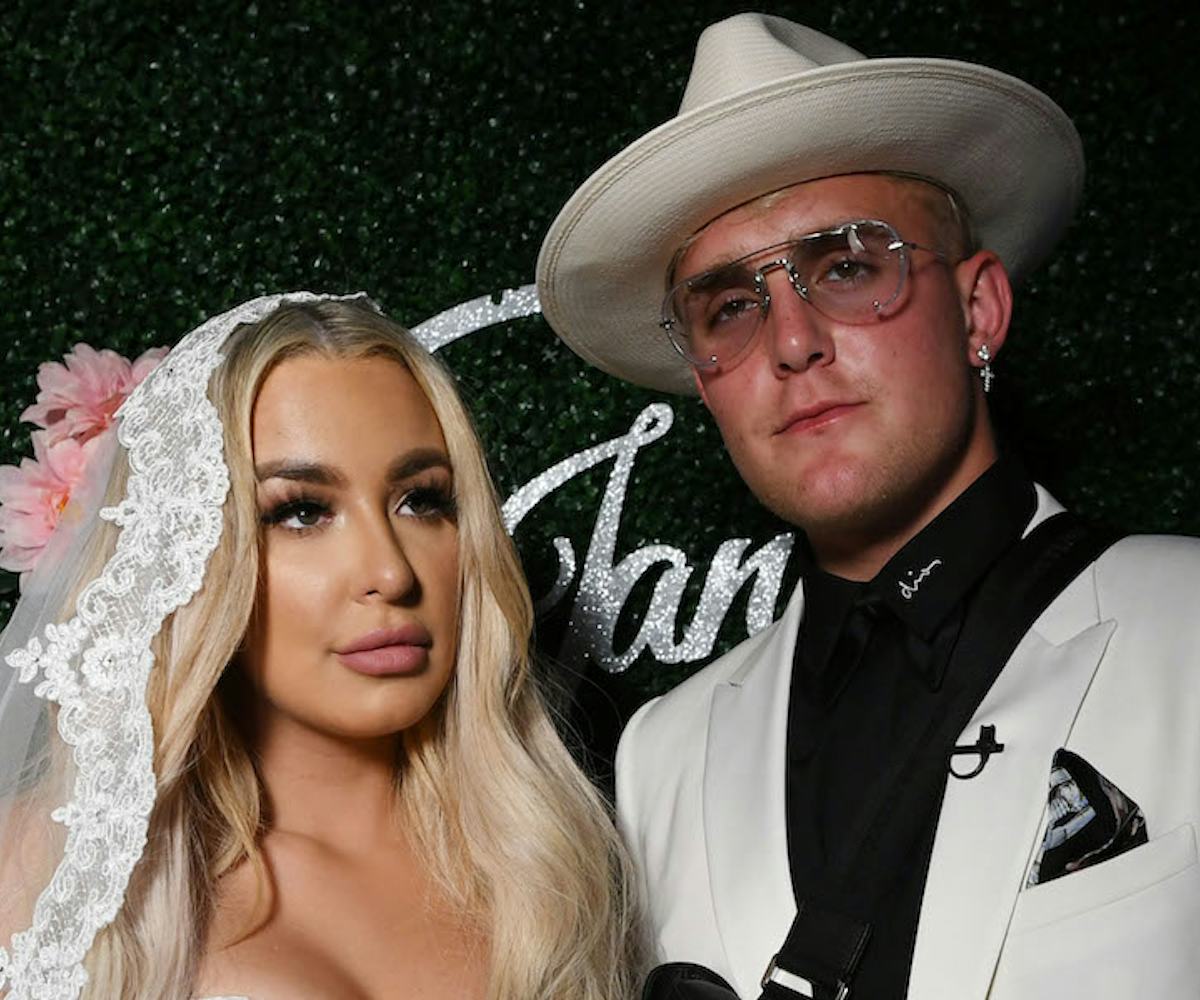 Photo by Denise Truscello/WireImage
Tana Mongeau And Jake Paul Are "Taking A Break" 5 Months Into Marriage
They shared the news on Instagram
Just five months after a chaotic wedding in Las Vegas, YouTubers Tana Mongeau and Jake Paul are "taking a break" from married life. The two are not officially filing for divorce as of now, but have shared a message with fans about the status of their separation from one another.
Both Mongeau and Paul posted the same selfie to their Instagram grids, with each providing their own lengthy caption. "I'm happy to still be able to sit with Jake and laugh as we do this — but for right now we both are taking a break to focus on our own very crazy lives," Mongeau wrote. "I'll never know what the future holds and I will always love Jake and everything we did." After referring to him as "a best friend for life," Mongeau signed off with a nod to her new Lamborghini, "since I get half of everything!"
Paul began his post on a more lighthearted note, writing, "We're literally laughing at how crazy and stupid the past couple months have been and cracking jokes at how silly this all seems." He cosigned Mongeau's joke about the Lambo but added that he is "keeping custody of Thor," the pair's golden retriever.
Check out the duo's post, below.