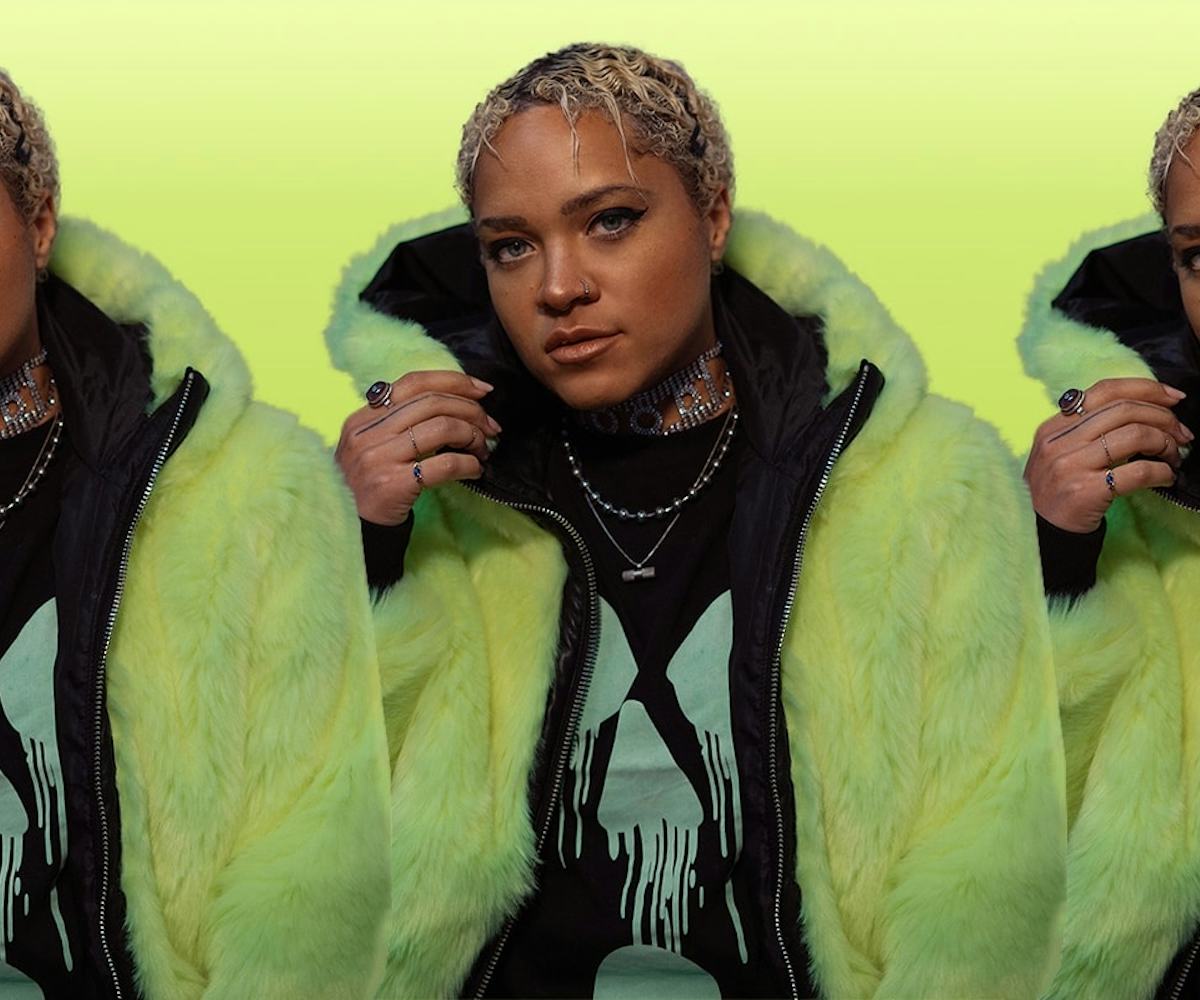 Photo by James Ellis
Tasha The Amazon's New Music Video Is A Lesson In Afrofuturism
There's a lot of outfit inspo in here
Tasha the Amazon has been making waves since she first stepped onto the rap scene when she quickly became known for throwing killer warehouse parties. Now, she's showing you that she's the future of rap in the music video for "That Ain't You," debuting today exclusively via NYLON.
Tasha tells us that she wants to continue breaking ground in rap, and explains to us why inclusivity in the genre is so essential. "I think a lot of people love mainstream rap culture, but don't really see themselves reflected in it—and part of that is [because] it usually lacks the balls to really be different," she says. "I think anyone who gets excited about doing things differently gets bored with that. 'That Ain't You' is about celebrating that fearlessness of vision and creativity."
The video's inspired aesthetic sees Tasha and her dancers clad in grungy futuristic apparel, from cylindrical sunnies to chained ear cuffs right down to the chained skirt one of the dancers wears. "We pulled together our favorite inspirations from Afropunk and Afrofuturism and just let our imaginations run wild," Tasha tells us. "The video is like a three-minute universe, like a glimpse of what's possible in rap if we're not afraid to be different."
Tasha tapped Jess Mori to style the video and Colin Cooper to direct it, and Mori tells us that icons like Janelle Monáe, FKA Twigs, and Erykah Badu were the inspiration for Tasha's looks. "We pushed a little more into Afrofuturism," Mori says. "We used streetwear as a base and built around it, so it stayed true to her style. The different fabrics, patterns, and use of metals just helped to create that futuristic vibe." When it came to Tasha's crew, Mori says she wanted them to look "connected and, in a way, protective," which was achieved with metal spikes and chains on the outfits. "We created a lot of the accessories and clothing elements to feel like pieces of armor."
Watch the music video for "That Ain't You" and get some outfit inspiration, below.
Want more stories like this? Sign up for our newsletter.