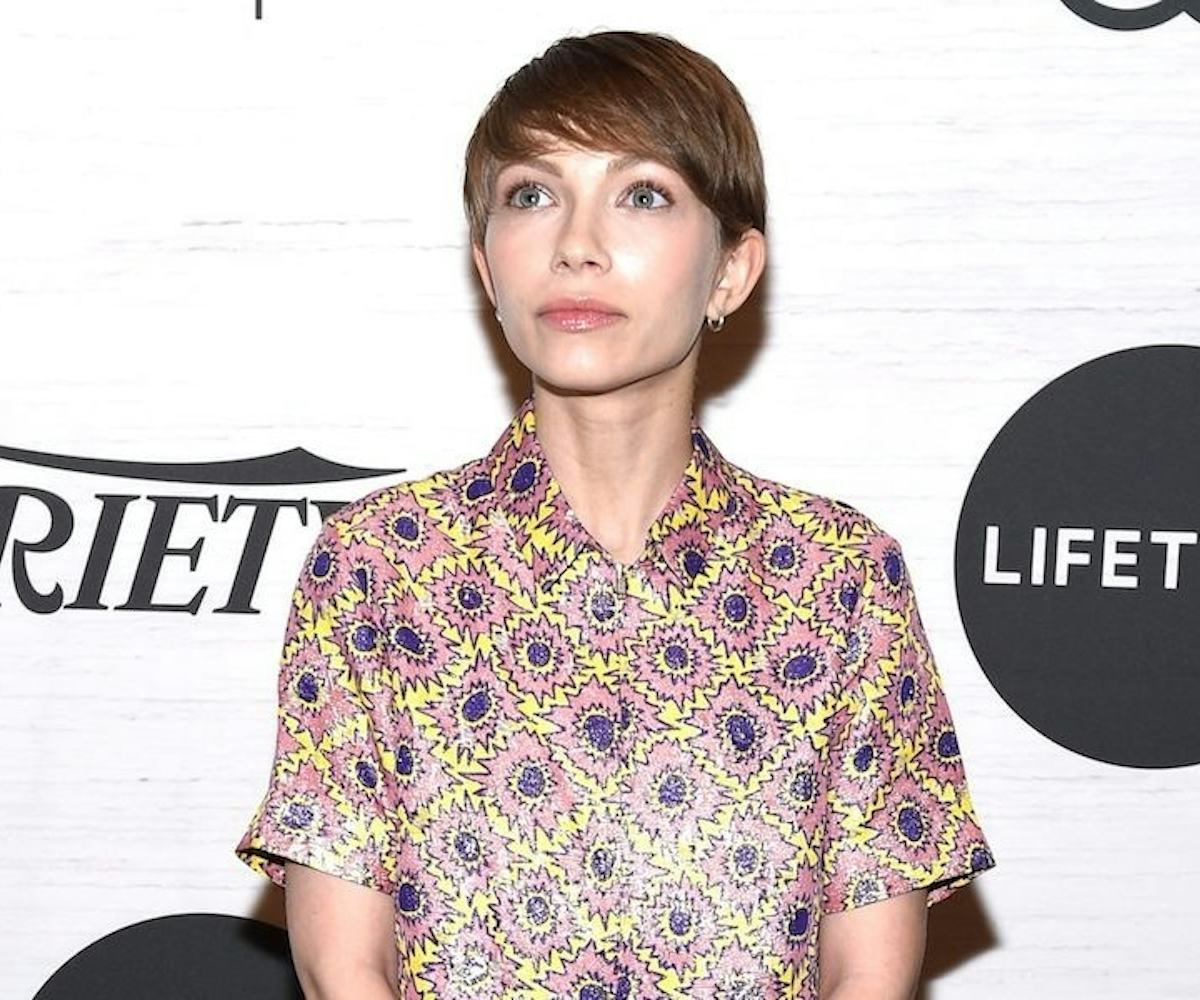 Photo by Mark Sagliocco/Variety/Shutterstock
Tavi Gevinson Opened Up About Her Infamous Spon-Con Apartment
In a new essay, Gevinson detailed the toll Instagram took on her life
Tavi Gevinson has finally offered up more details about her former spon-con apartment in Brooklyn in a new essay for The Cut, in which she also opens up about the effects of living her "life as a brand" and the negative impact social media had on her mental health.
In the piece, Gevinson traces her life online, from launching Rookie to being one of fashion's youngest bloggers to being paid to live in and promote a luxury building on Instagram, concluding with her decision to delegate her posting duties to a third party so that she could escape the app.
But about that spon-con apartment: Gevinson writes, "In a deal that covered my rent for a year, I agreed to do press about the building, host an event for my followers on its plaza, and post about the building and neighborhood on my account." Not the most normal arrangement for someone in the early 20s! She continues:
I was paid a flat rate for the whole year, not by the post, and the question of how often to post was left pretty open. Mostly, the marketing firm deferred to me, as they too wanted my Instagram to feel like I was posting the same content I would normally. Before the campaign was announced, the firm asked me to post a photo showing I had moved, geotagging the building but not tagging it as an #ad. I complied, figuring I'd have shared that I'd moved anyway. Of course, that didn't make it not an ad, so I was called out in the comments for not being transparent. From then on, the firm asked that I use the hashtag #300AshlandPartner.
Gevinson uses the fallout from her sponsored apartment to highlight the ways social media took over her life, and eventually led her to disinvest personally from Instagram altogether. In fall 2017, she says, she began texting "photos and captions" to another person who would post on Gevinson's behalf. Gevinson says, "Since enacting my system, I think about 20 people in a day instead of 500,000. I am largely absent from a wider social circle, but I am a more attentive close friend."
Each detail of Gevinson's relationship with social media—from being one of the first true influencers on Instagram to becoming a virtual ghost on the platform from which she greatly profited—make the tenuous relationship between authenticity and social media even more clear. Even as Gevinson quips about the "relatable influencer" era of IG to come, "with trends like #nomakeup, #nofilter, #mentalhealth, #bodyimage, and 'Instagram vs. Reality' memes," she points out that she's satisfied all of those trends within an essay meant to interrogate the beast itself.
Read the full essay here.