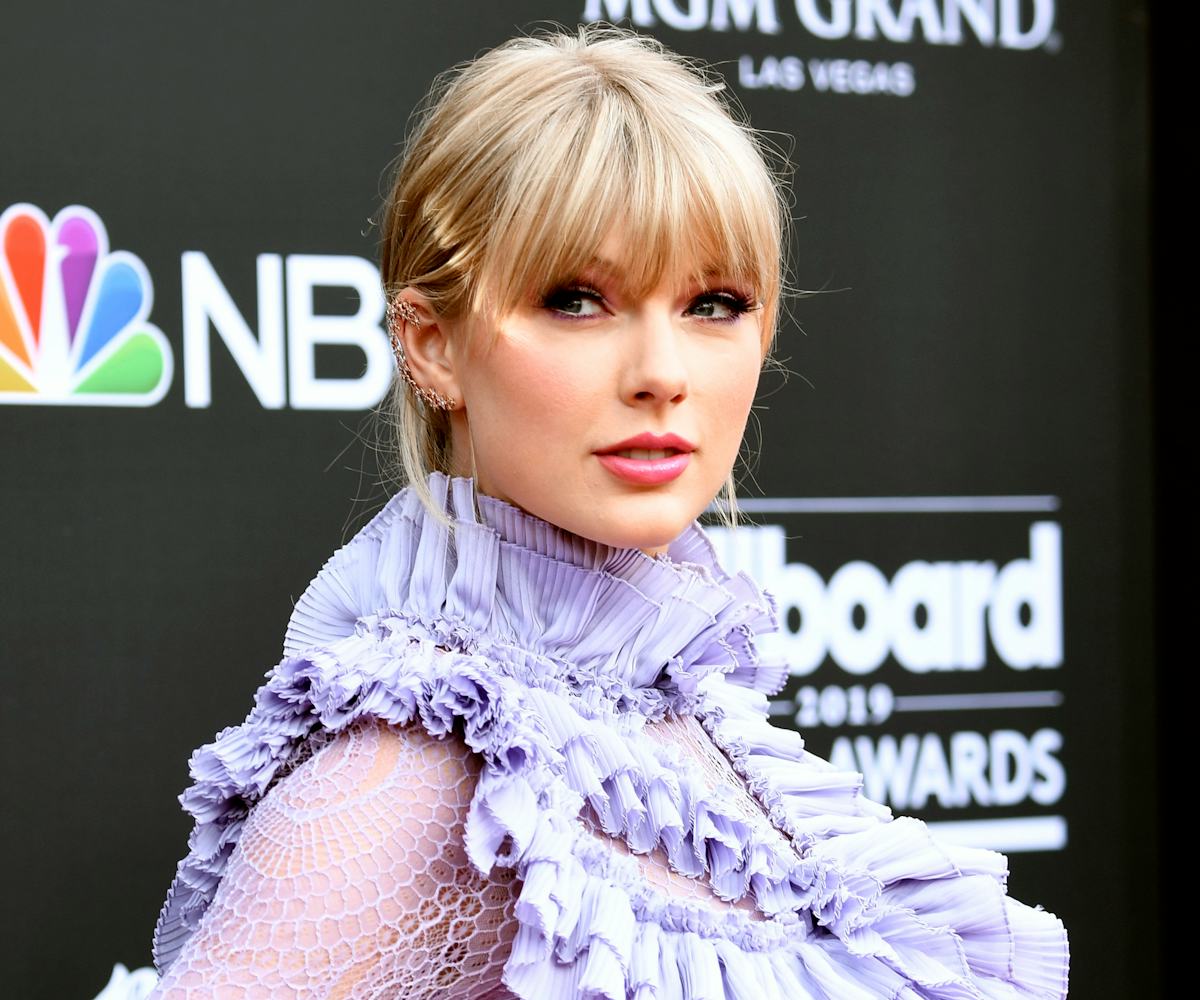 Photo by Frazer Harrison/Getty Images
Taylor Swift Feels Bad For Putting Joe Jonas "On Blast"
Taylor Swift appeared on The Ellen DeGeneres Show this week, to promote her new single "ME!", where she got candid about the time she revealed a little too much about her breakup with Joe Jonas back in 2008.
In a game of "Burning Questions," DeGeneres asked Swift what the most rebellious thing she did when she was a teenager was. Instead of talking about teen drinking or something more typical, Swift said it was publicly calling out Jonas for breaking up with her over the phone.
"Probably when I put Joe Jonas on blast on your show," Swift answered. "That was too much. I was 18... yeah." She brought up the fact that she and Jonas are past it now, though: "We laugh about it now. That was mouthy, yeah, teenage stuff there."
It's not the first time the two have discussed her former relationship with Jonas. When Swift was releasing her sophomore album Fearless in 2008, she said in an interview with DeGeneres that she'd find someone much better than him. "When I find that person who is right for me, he'll be wonderful, and when I look at that person, I'm not even gonna be able to remember the boy who broke up with me over the phone in 25 seconds when I was 18."
We wonder if she also regrets making a video joking about how his Camp Rock-themed doll included a tiny phone for him "to break up with other girls," or roasting him during her Saturday Night Live monologue in 2009?
Watch Swift's full "Burning Questions" segment, below.
Want more stories like this? Sign up for our newsletter.