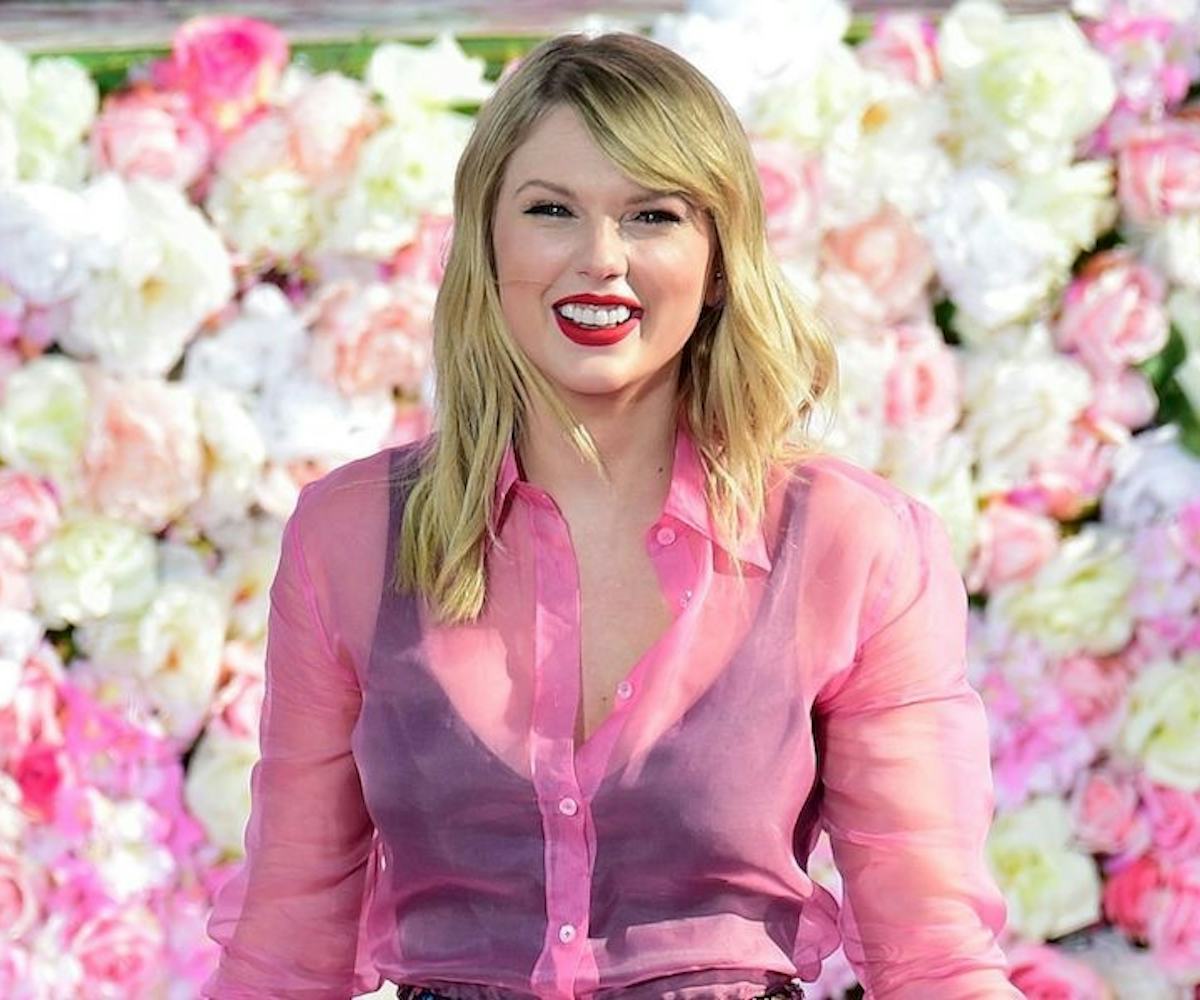 Photo by Andrew H. Walker/Shutterstock
Taylor Swift Finally Details What Led Up To *That* Call From Kanye West
"Nothing ever just happens like that without some lead up"
More than four years after the "Famous" phone call that left the internet trying to cancel Taylor Swift, the singer has finally spilled the details leading up to her public fallout with Kanye West. In a new cover story for Rolling Stone, Swift reveals what came before and after Kim Kardashian released a recording of the phone call between Swift and West, because, as Swift says, "nothing ever just happens like that without some lead up."
In July 2016, Kardashian shared a string of videos to her public Snapchat in which she played back a recording of Swift and West discussing the lyrics to his yet-to-be-released track "Famous." In the recording, it's made clear that Swift heard the line "I still think me and Taylor might still have sex." After the song had originally been released, Swift had called out West for the second half of the lyric—"Why? I made that bitch famous"—and denied having heard it, but the video was enough proof for the internet to label Swift a "snake."
"Basically, I got really sick of the dynamic between he and I," Swift says in the interview of the fallout, noting that it was more than just the phone call, but a "chain reaction of things." Prior to the phone call, she says, "I started to feel like we reconnected, which felt great for me—because all I ever wanted my whole career after that thing happened in 2009 was for him to respect me," referring to when he interrupted her acceptance speech for Best Female Video at the 2009 MTV VMAs to state that "Beyoncé had one of the best videos of all time," after Beyoncé's video for "Single Ladies" lost to Swift. She continued, "We'd go to dinner and stuff. And I was so happy, because he would say really nice things about my music. IT just felt like I was healing some childhood rejection or something from when I was 19."
Which then leads to when Swift presented Kanye West with the Video Vanguard Award at the 2015 MTV VMAs. "He called me up beforehand—I didn't illegally record it, so I can't play it for you," she says before detailing the "maybe over an hourlong conversation" in which West listed all the reasons it would mean "so much" to him for her to present him with the award, "because he can be so sweet." Swift prepared a speech to give, but when she got on stage to do so, he yelled out, "You know how many times they announced Taylor was going to give me the award 'cause it got them more ratings?" She recalls:
And I'm standing in the audience with my arm around his wife, and this chill ran through my body. I realized he is so two-faced. That he wants to be nice to me behind the scenes, but then he wants to look cool, get up in front of everyone and talk shit. And I was so upset. He wanted me to come talk to him after the event in his dressing room. I wouldn't go. So then he sent this big, big thing of flowers the next day to apologize. And I was like, "You know what? I really don't want us to be on bad terms again. So whatever, I'm just going to move past this." So when he gets on the phone with me, and I was so touched that he would be respectful and, like, tell me about this one line in the song.
Months later, "Famous" was released. Upon hearing the full lyric, as opposed to just the tongue-in-cheek joke about sex that she approved, she says, "I was like, I'm done with this. If you want to be on bad terms, let's be on bad terms, but just be real about it."
In the interview, Swift also points to West's alleged involvement in Pusha T revealing Drake's child to the world (West has denied this) as an example of him doing this to people: "He gravely affected the trajectory of Drake's family and their lives. It's the same thing. Getting close to you, earning your trust, detonating you... Go watch Drake talk about what happened."
Read the full interview here.