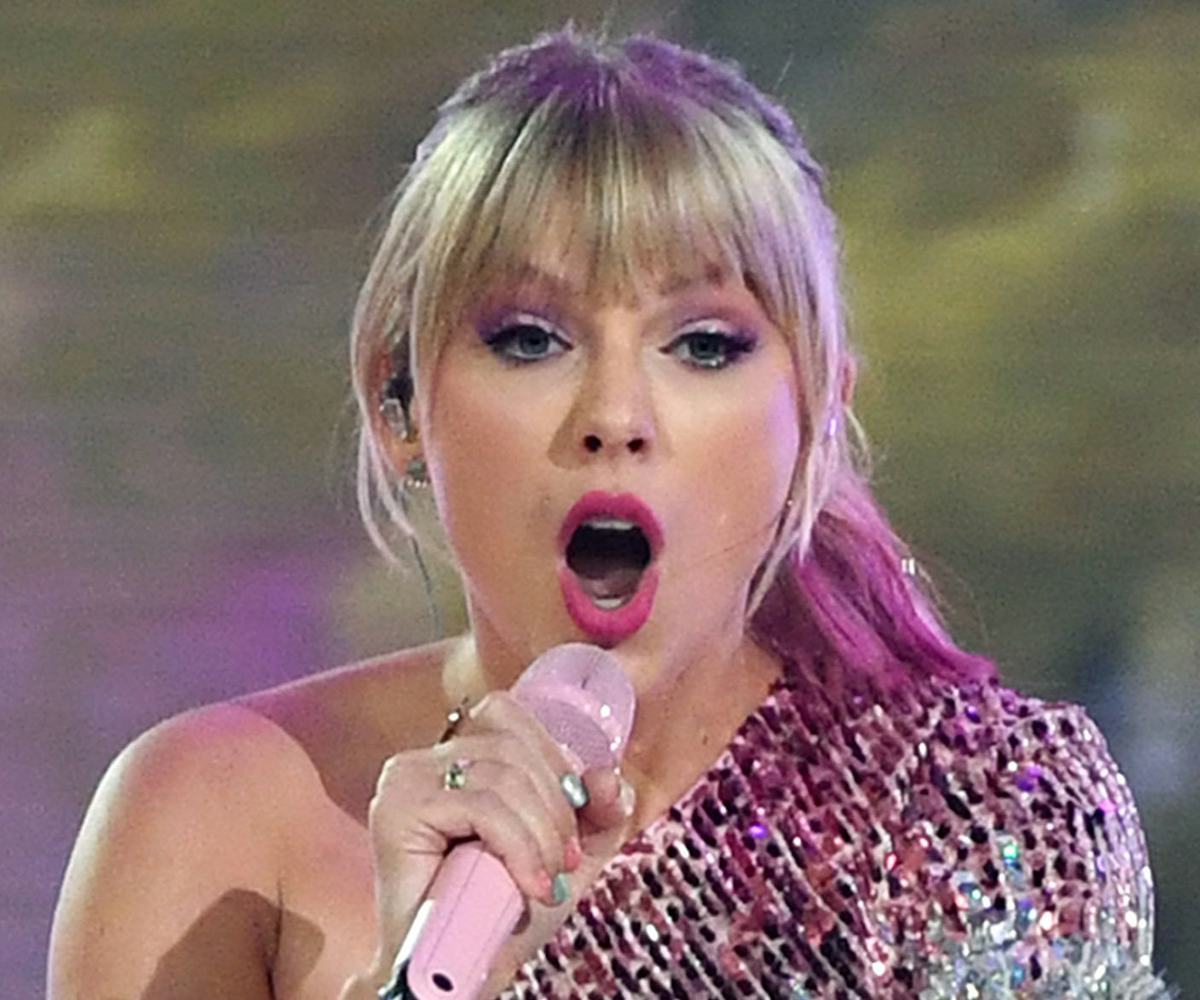 Photo by Ethan Miller/Getty Images
Taylor Swift's Merch Has A Typo That Fans Can't Stop Talking About
Taylor Swift fans just found a typo on the merch that she's selling to promote her new single "ME!" and her forthcoming album. This news is getting even more attention because, ironically, Swift says in the single that she thinks "Spelling is fun!"
Twitter user @SavvyStardust found the hilarious typo, posting a photo of it with the caption, "EXCUSE ME! I've had this shirt for nearly a month and you're telling me that it's had a typo THIS WHOLE TIME!!"
To be fair, the typo is hardly noticeable. The shirt in question features a "ME!" lyric, which reads, "You're the only one of you/ Baby that's the fun of you." On the merch, the apostrophe is misplaced in the word "you're," and it reads "your'e" instead. Oops.
The first post led others to check their own merch, and some found the same problem.
At least the typo is minor enough that fans didn't notice it. I will say, though, that whoever was in charge of designing this is in desperate need of a proofreader given the song lyrics.
Apparently, not every shirt with the design has a typo though. One person posted a photo of her own shirt with the correct spelling, which led someone else to joke that maybe those who receive the messed-up shirts will get a "secret session."
Hey, maybe it's a clue about her new album, but I can't really see how. Though Swift constantly finds ways to impress me with her sneaky messages.