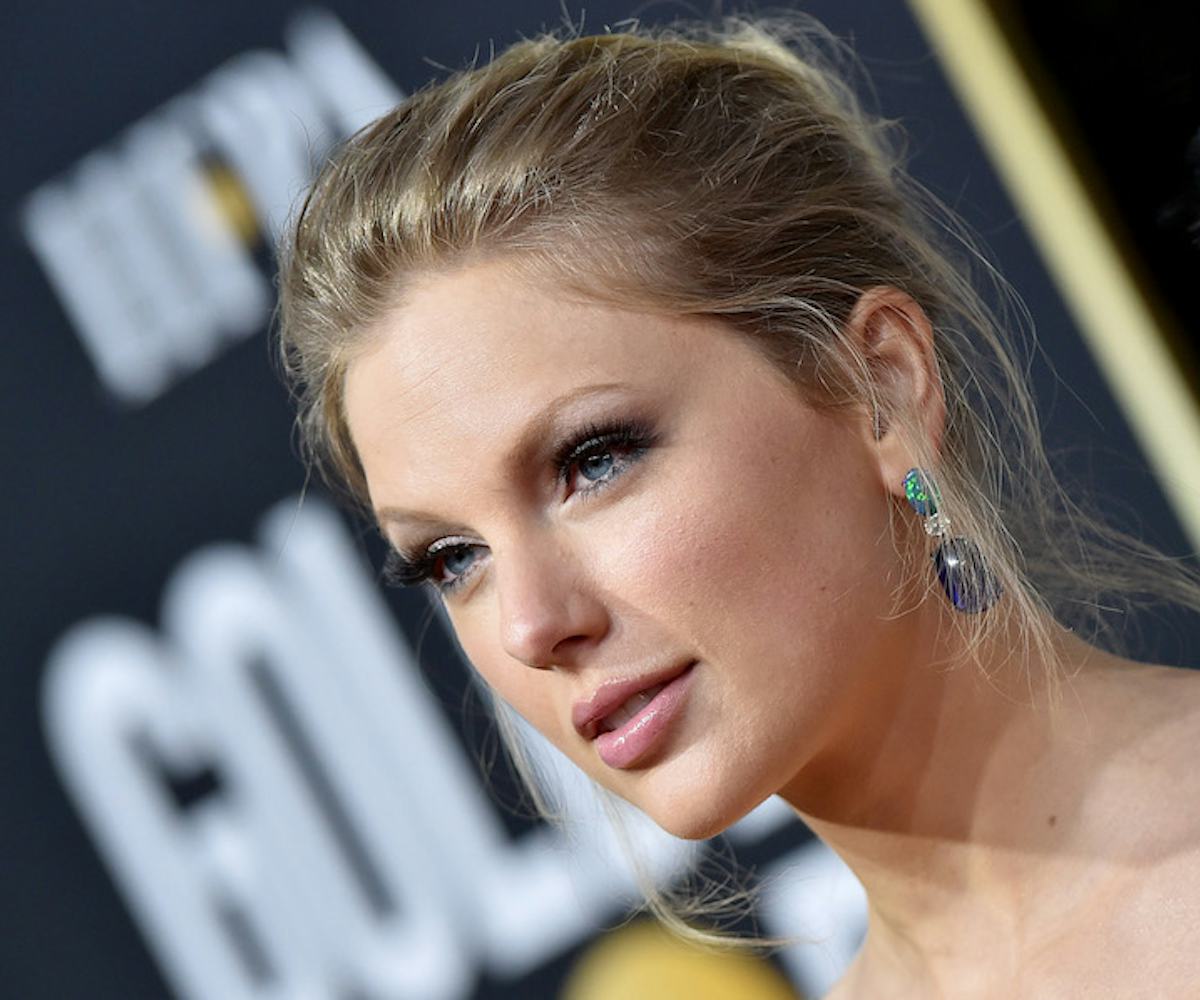 Photo by Axelle/Bauer-Griffin/FilmMagic via Getty
Taylor Swift's 'Miss Americana' Trailer Features Joe Alwyn and A Cat Backpack
And more intimate scenes from the singer's life
Taylor Swift has grown up in the public eye, and its come with its fair share of praise and scrutiny. The singer-songwriter lays it all out in the forthcoming documentary Miss Americana, set to hit Netflix and select theaters January 31. Directed by Lana Wilson, the feature is a behind-the-scenes looks at the Swift's private life, album recording sessions, sold-out stadium tours, and her personal growth.
A major plot point of Miss Americana seems to revolve aroundhow Swift came into her political voice over the past few years. "Throughout my whole career, label executives would just say, 'A nice girl doesn't force their opinions on people. A nice girl smiles, and waves, and says thank you,'" reveals Swift in the film's trailer. "I became the person everyone wanted me to be."
The singer, who was known for her radio silence on politics, spoke out for the first time in October 2018 when she endorsed the Democratic Party for the midterm elections. In a heartfelt Instagram post, Swift threw her support behind LGBTQ rights, and criticized policies rooted in sexism and racism. "In the past I've been reluctant to publicly voice my political opinions, but due to several events in my life and in the world in the past two years, I feel very differently about that now," she wrote. "I always have and always will cast my vote based on which candidate will protect and fight for the human rights I believe we all deserve in this country."
Miss Americana isn't without its playful moments. The documentary also features Swift in a tender hug with boyfriend of three years, British actor Joe Alwyn, as well as her cat Olivia Benson looking like a feline astronaut in a cat backpack.
Watch the trailer for Miss Americana below: