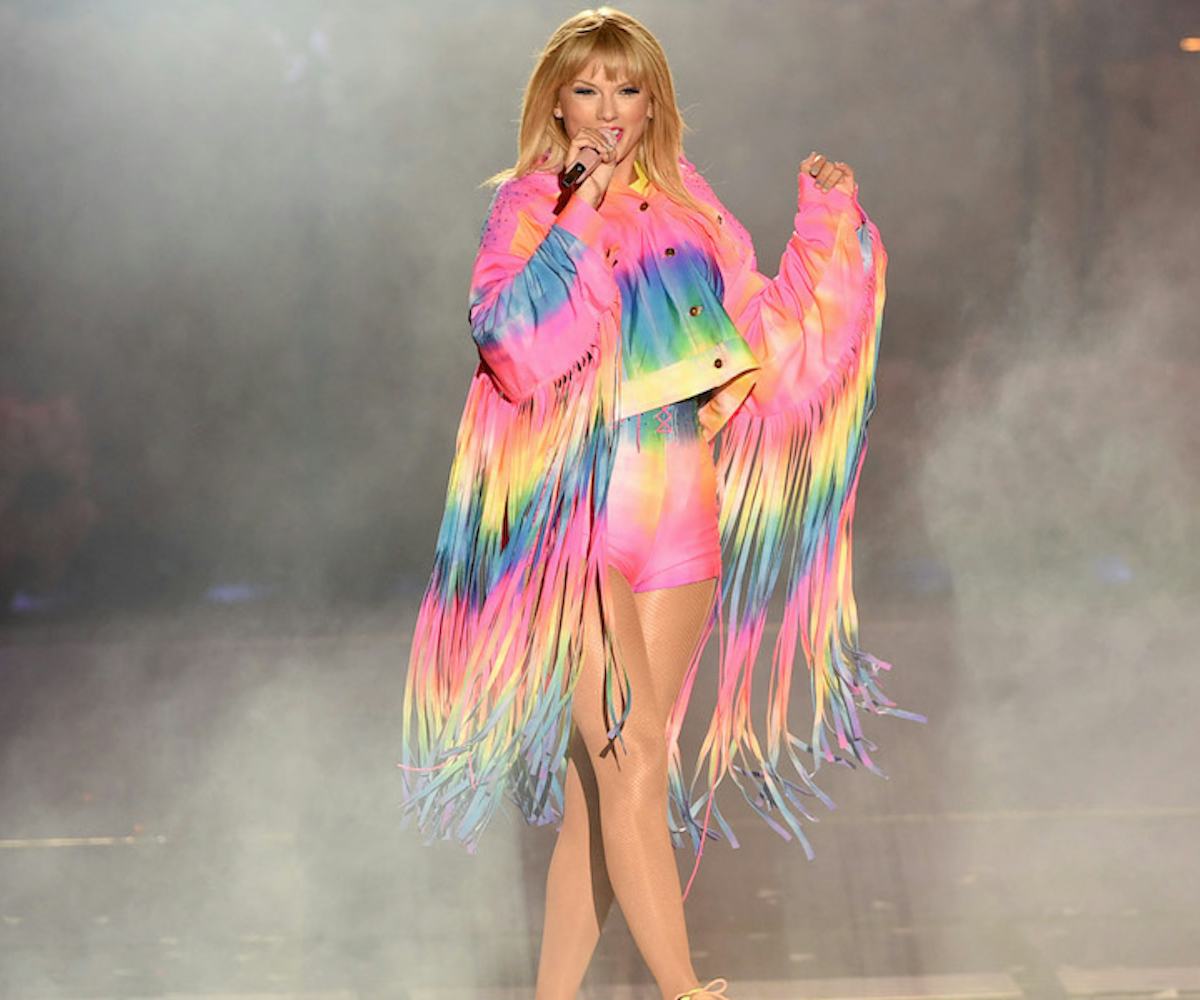 Photo by Kevin Winter/Getty Images
Taylor Swift Shuts Down Homophobes In New Single
And spreads the message that "we all got crowns"
Late on Thursday, Taylor Swift dropped a new single, "You Need To Calm Down," and announced her forthcoming studio album, Lover, out this August. Following her lead single "ME!" Swift continues to spread her message of self-love and call out haters—particularly the homophobic ones—in this latest song.
Swift "ended homophobic locals," as one fan put it on Twitter, with one particular lyric: "'Cause shade never made anybody less gay."
Along with the song, Swift shared a lyric video via YouTube which made her sentiments even clearer. With her lyric, "Why are you made?/ When you could be glad?" she spelled "glad" as "GLAAD," referencing the queer media advocacy organization.
Swift sings of homophobic protestors in the second verse: "Sunshine on the street at the parade/ But you would rather be in the dark ages/ Makin' that sign must've taken all night." In the pre-chorus, she adds, "You just need to take several seats and then try to restore the peace/ And control your urges to scream about all the people you hate."
Swift additionally comments on women being pitted against each other—"We see you over there on the internet comparing all the girls who are killin' it"—asserting that "we all got crowns." There's nothing trolls can do to rain on her parade anymore.
One fan pointed out the possible symbolism of the crown lyric. In "Call It What You Want," track 14 on Reputation,she sings "They took the crown but it's alright." Now on "You Need To Calm Down," track 14 of Lover, she sings that there's not just one crown—we all have them.
Some fans are pointing to the double meaning of the track title. If I had a dollar for every time someone said those words to me in a totally condescending way, I'd probably be richer than her! What woman hasn't been told to calm down about an entirely not-calm situation or while expressing their distaste?
During Swift's live stream for the release of the song, she also announced a fashion collaboration with designer Stella McCartney, a peek of which we got during the singer's WangoTango performance.
Lover is set for August 23 release.