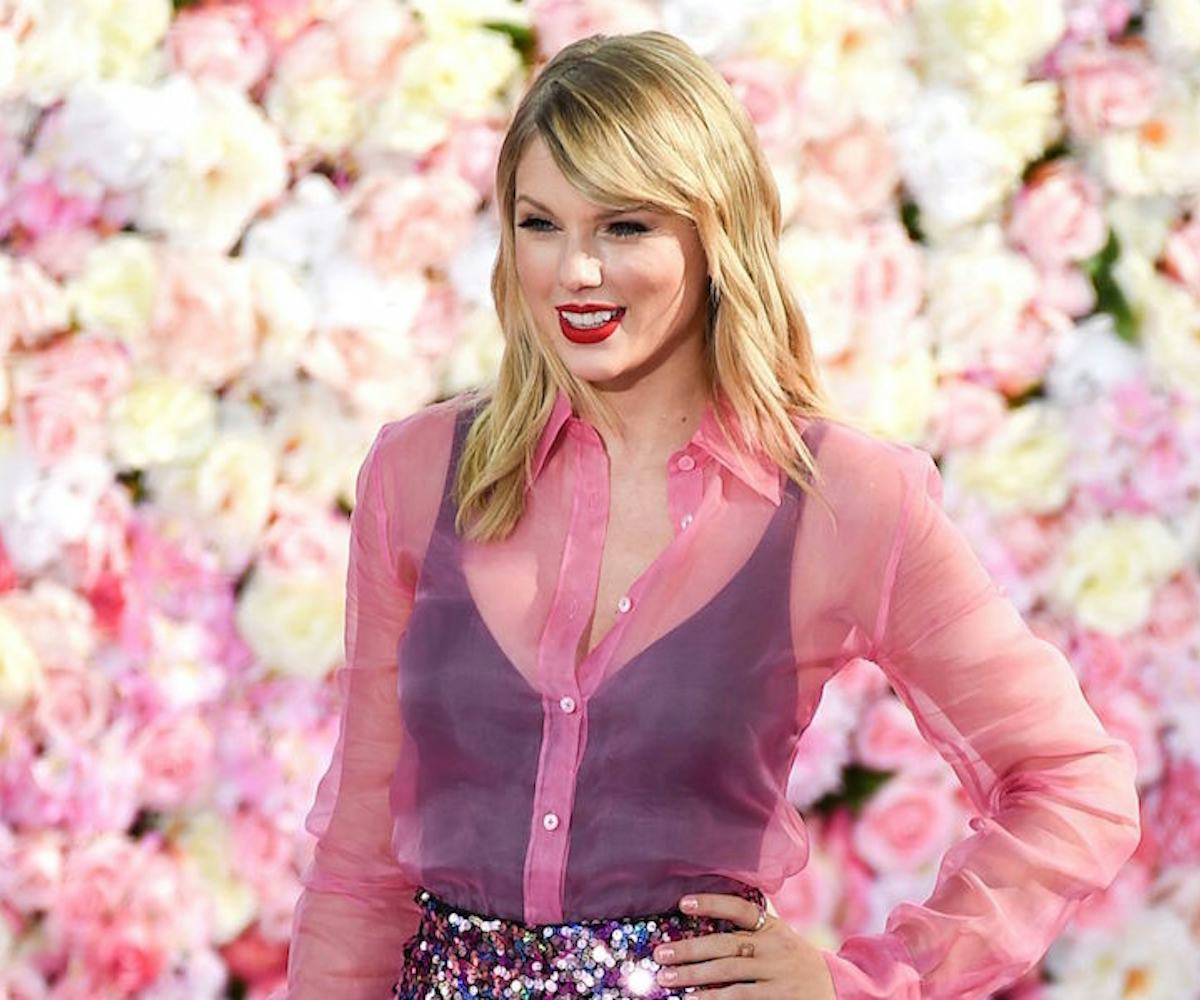 Photo by Evan Agostini/Invision/AP/Shutterstock
Taylor Swift Says She Is Pro-Choice, Would Have Endorsed Hillary Clinton In 2016
In a new interview, she expressed regret "for not saying anything" in the last election
Taylor Swift has opened up on where, exactly, she stands politically. The singer, who today released her new album Lover, told Laura Snapes at The Guardianhow she feels about Trump's America and why she didn't endorse a political candidate during the 2016 election. A preview of the interview has now been shared by the publication.
According to her, 2016 wasn't exactly her easiest year—not only was she dealing with the backlash from the "Famous" debacle with Kanye West and Kim Kardashian, but, much more seriously, her mother's cancer had returned. In staying out of the public eye, she tells Snapes, "I was just trying to protect my mental health—not read the news very much, go cast my vote, tell people to vote. I just knew what I could handle and I knew what I couldn't. I was literally about to break." Swift said she felt "just useless. And maybe even like a hindrance," because of the negativity she was receiving from the public. Still, she's "really remorseful for not saying anything" about the election. Snapes confirmed with Swift that she would have endorsed Hillary Clinton. Now, though, she promises to "do everything I can for 2020."
On the POTUS and his actions in office, Swift said, "We're a democracy—at least, we're supposed to be—where you're allowed to disagree, dissent, debate. I really think that he thinks this is an autocracy." In another part of the interview, she describes the sociopolitical atmosphere of the U.S. as "gaslighting the American public into being like, 'If you hate the president, you hate America.'" When she sat down to speak with Snapes, Tennessee was pushing for an abortion ban, to which Swift stated, "Obviously, I'm pro-choice."
Back in April, Swift made a donation of $113,000 to the Tennessee Equality Project to assist in fighting the "slate of hate" bills aimed at stripping rights away from the queer community. The full interview with The Guardian hits newsstands this Saturday.