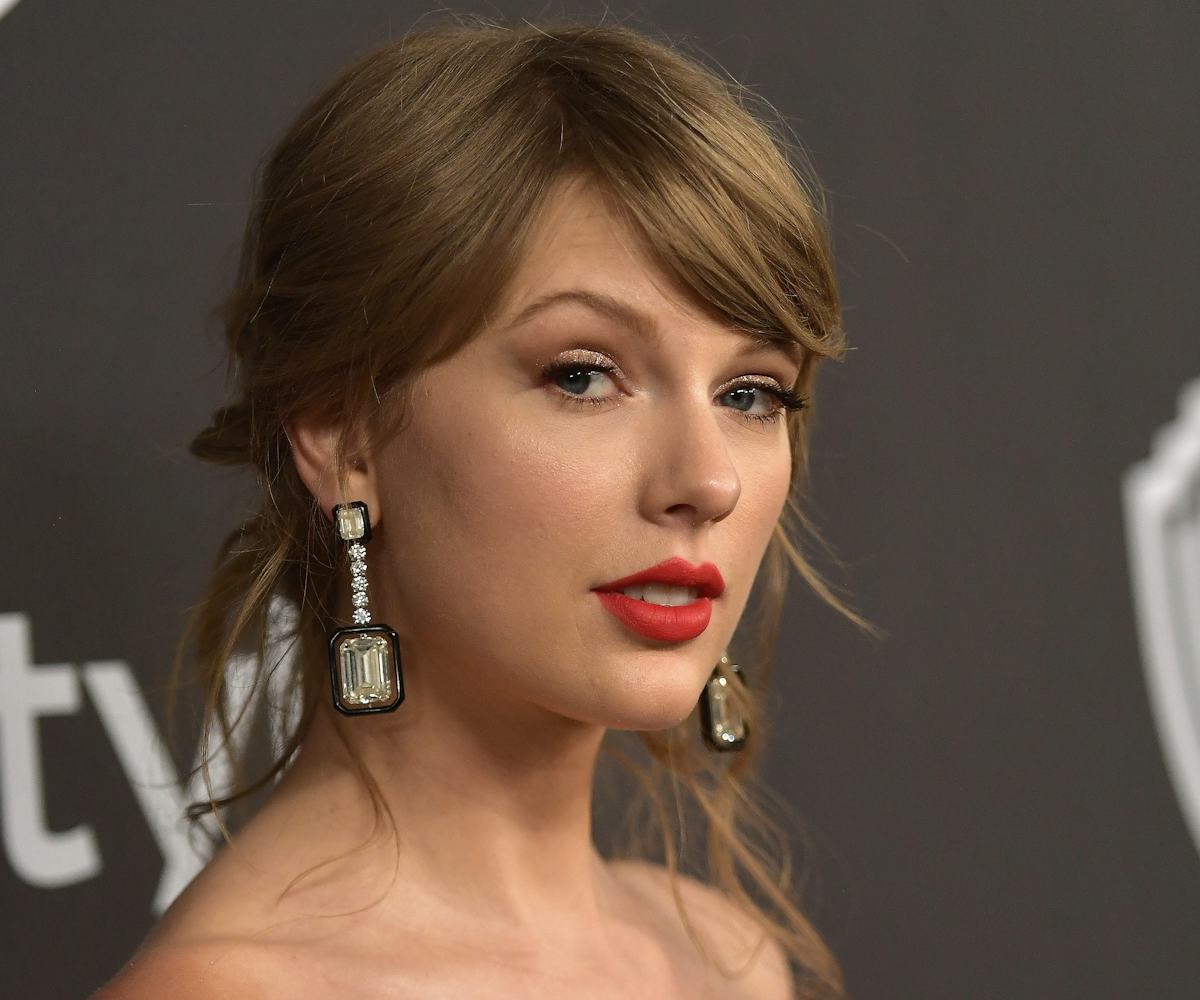 Photo by Matt Winkelmeyer/Getty Images for InStyle
We Are In Awe Of The Taylor Swift Stan Who Went To Prison For Refusing To Defend Israel
A Taylor Swift stan account has sparked a conversation about the Israel-Palestine conflict by revealing that she was imprisoned for refusing to join the Israeli Defense Forces (IDF), Israel's mandatory military service.
The person who runs the account @LegitTayUpdates tweeted on Tuesday that she had not been posting for a couple of months because she was in prison. When asked why, she revealed that it was because she refused to join the IDF. The conversation quickly went viral, and not just in the Swift stan community. Even people who don't pay attention to Swift updates are voicing support for the still anonymous young Israeli, standing up for her values.
Though there are ways to get legal exemptions from serving in the IDF, like by swearing you are a pacifist and thus wouldn't ever take up arms against anyone, the user behind the account said that since she admitted she would punch a Nazi, she was deemed as not being a "true pacifist." Beyond her love for Taylor Swift, the stan account creator also seems to love speaking truth to power: When questioned what she meant by the phrase "Free Palestine," she replied, "Israel is already under terrible leadership & I want Palestine to get the help it needs to establish itself as a strong democracy." Go off!
The tweet with this screenshot conversation quickly went viral, which led the stan account to respond: "Anyway: free Palestine, throw Netanyahu in prison, and donate to the Palestinian Children's Relief Fund, who actually are confirmed to use at least 86 percent of their donations on the programs and services they deliver!"
This has proven a rough year so far for Swift stans, whose belief that the singer would drop a new album last month were proven wrong. Luckily, they have this drama not only to keep them busy, but also to elucidate for them the complexities of the Israel-Palestine conflict.