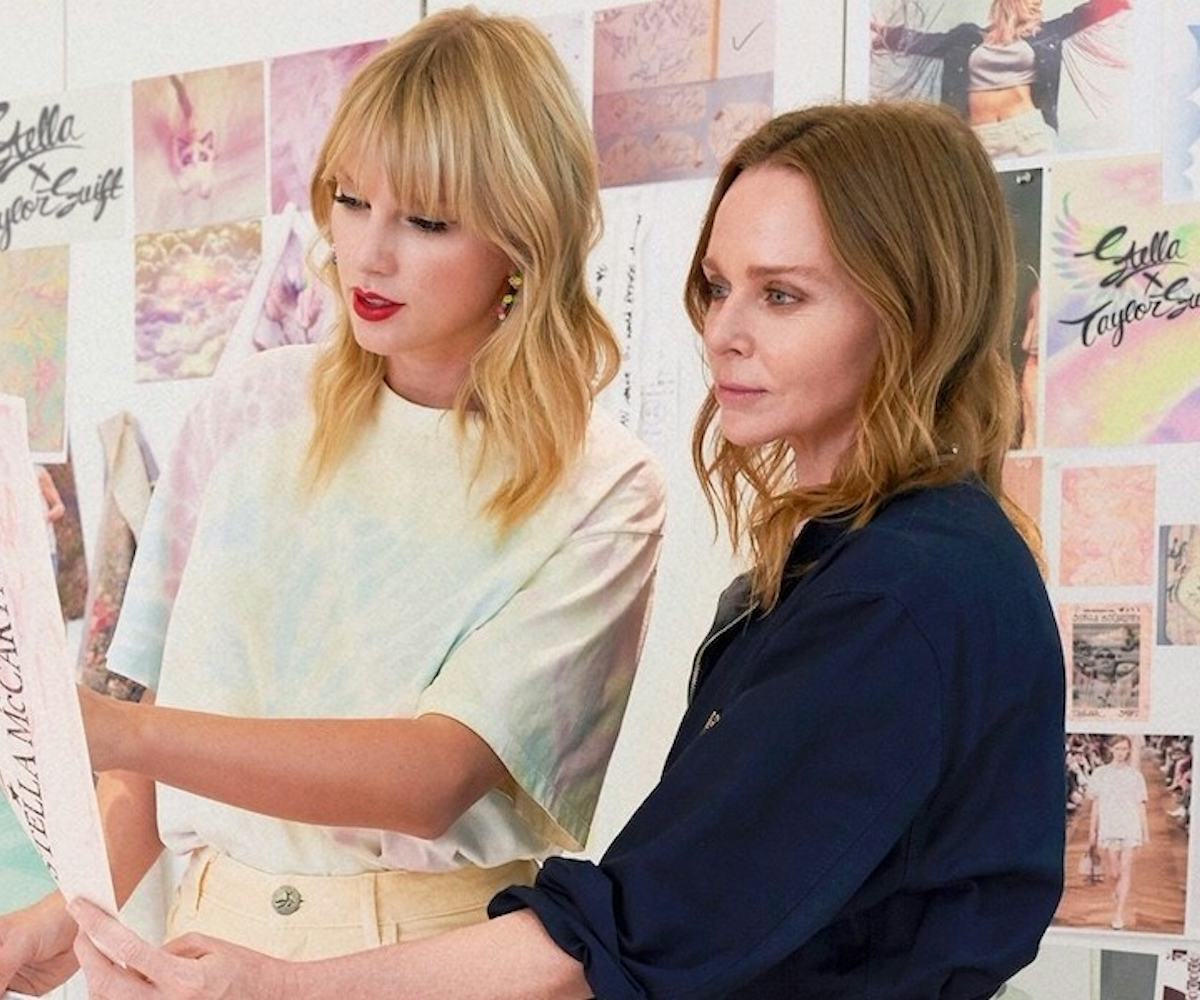 Courtesy of Stella McCartney
Taylor Swift's Collab With Stella McCartney Is Full Of Lyrics And Tie-Dye
Her cats make a guest appearance
Visuals for the entire collaborative merch collection by Stella McCartney and Taylor Swift are finally here, and it's filled with tie-dye, airbrush motifs, and even photographs of her newest cat Benjamin Button. Per a press release, the fabrics in the collection align with McCartney's continued sustainability efforts, with "all jersey in the collection made from sustainable organic cotton."
For three days in New York City, fans will be able to stop by The Lover Experience Taylor Swift Pop Up Shop to stock up on the collection, at a location not yet disclosed. While some Swifties (myself included) may have been worried about affording the high fashion collab, it is noted in the release that the pair worked toward making the merchandise affordable—save for two limited-run Stella McCartney pieces, including an airbrushed and rhinestone-adorned bomber jacket and a logo handbag. Those two pieces will ring in at $1995 and $795, respectively.
Lyrics from Swift's latest romantic single "Lover" are featured prominently on one lavender and yellow tie-dye tee, and the track list for Lover can be found on the back of a few selections. Benjamin Button, who made his world-debut in the music video for "ME!", is featured on T-shirts and hoodies as well.
Peek at the highlights from the collab, below, and view the entire collection on Swift's site. Lover comes out this Friday, August 23.