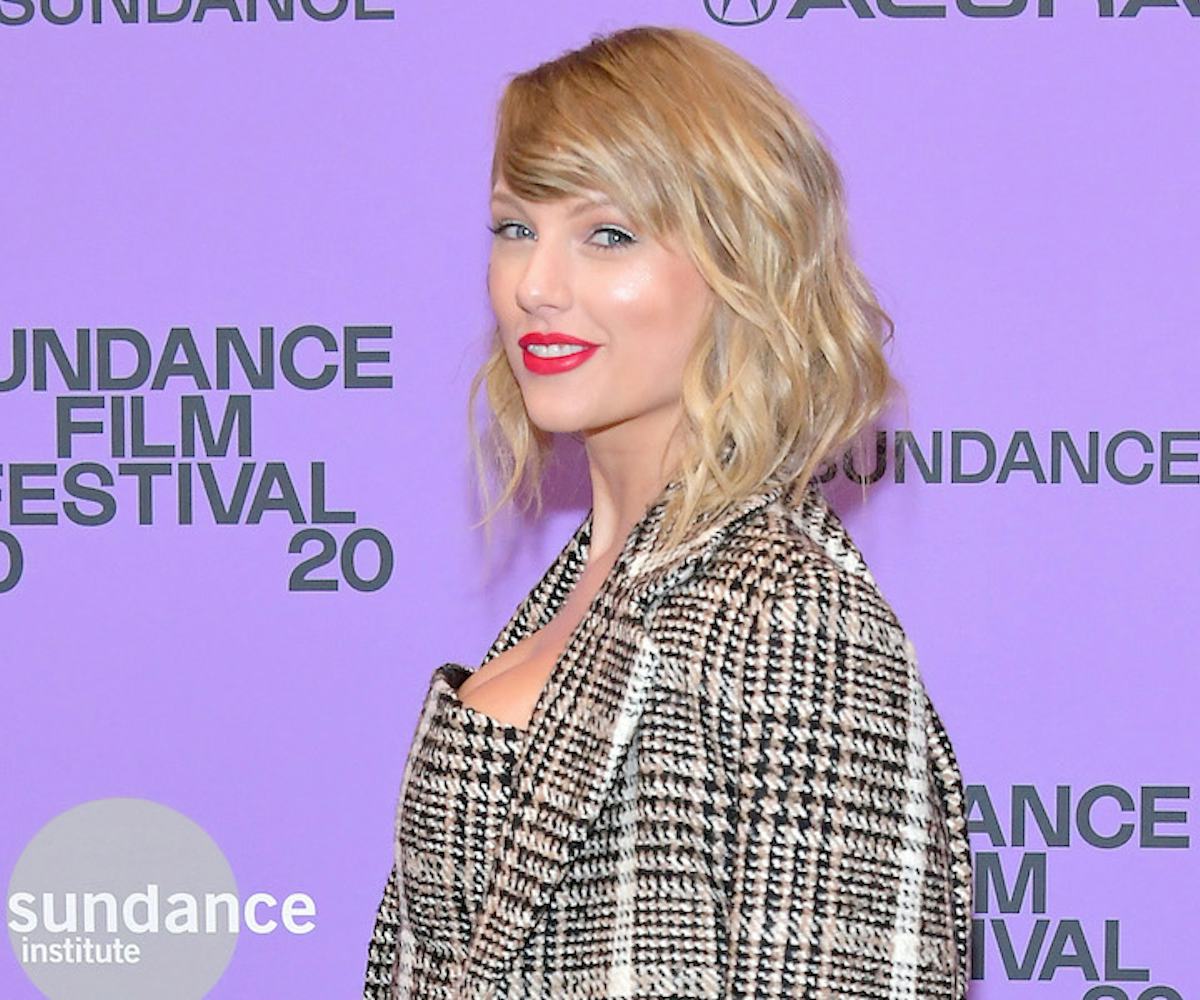 Photo by Neilson Barnard/Getty Images
Taylor Swift Signs New Deal With Universal Music, Leaves Sony After 16 Years
She'll be working with the "first woman to run a major music publishing company," Jody Gerson
Two years after leaving Big Machine Records for a new deal with Universal Music Group, Taylor Swift has struck a deal to bring her publishing into the same company as well. On Thursday, Swift signed with Universal Music Publishing Group, signifying her departure from Sony/ATV, who had handled publishing since she came to Nashville at 14 years old. Swift announced the news to Twitter, expressing excitement to work with Universal overall chairman and CEO Jody Gerson, "the first woman to run a major music publishing company."
Swift sang Gerson's praises in the announcement, writing, "Jody is an advocate for women's empowerment and one of the most-respected and accomplished industry leaders." She also called out Troy Tomlinson — former Sony/ATV Nashville leader who moved to UMPG Nashville as chairman/CEO in July 2019 — as being "an amazing part of my team for over half my life and a passionate torchbearer for songwriters." She concluded, "It's an honor to get to work with such an incredible team, especially when it comes to my favorite thing in the world: songwriting."
Per New York Times, details of her new deal were not disclosed, "But according to two people briefed on the agreement, Swift's contract with Universal will cover her new work and, over time, her entire catalog of material, as Sony/ATV's rights to older songs expire." Now, publishing of all of her music — even those prior to her record deal with Universal — will be covered under the same roof.
Since signing with Universal two years ago, Swift has maintained new control over her work that wasn't available to her at Big Machine Records. While she still fights for the masters of her first six albums through Reputation —held by Big Machine post-acquisition by Scooter Braun — a caveat to her deal with Universal states that she will maintain the ownership of her masters from Lover onwards. So, moving her publishing to the same house could mean gaining further control over each aspect of her music, from recording to release and onward.