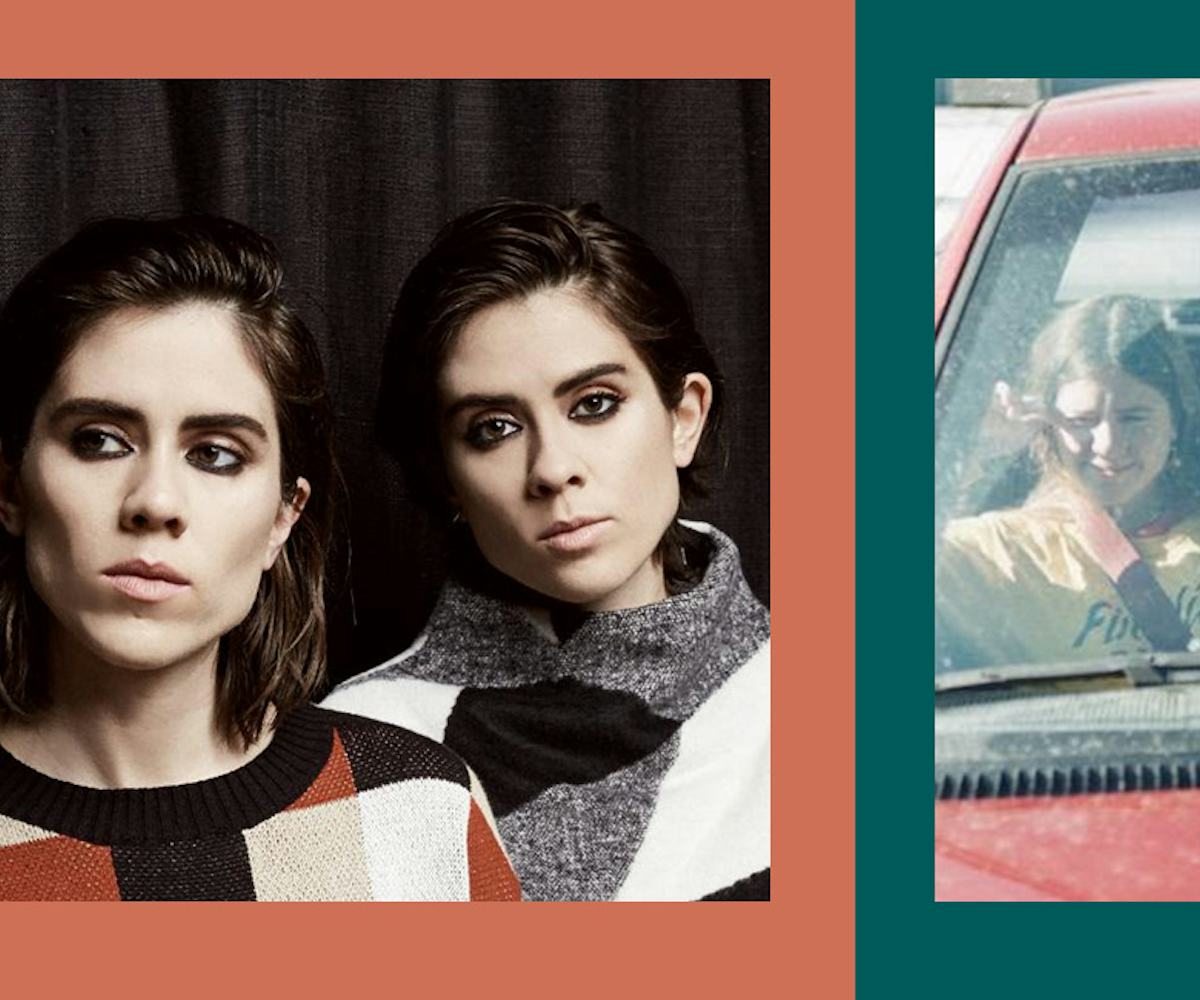 Photos Courtesy of Warner Brothers Records
Tegan And Sara To Release Memoir About "First Loves And First Songs"
High School will explore the duo's formative years
Next year, Tegan and Sara will release their first memoir, titled High School. The duo promises that it will answer some of the questions they've been asked over the years—like, "How did you start your band? When did you know that you were gay? What were you like before Tegan and Sara?"—as they became LGBTQ icons in the music industry.
According to a press release, High School "follows Tegan and Sara as they grew amid grunge and rave culture in the 90s, well before they became the celebrated musicians and global LGBTQ icons we know today. While grappling with their identity and sexuality, often alone, they also faced academic meltdown, their parents' divorce, and the looming pressure of what might come after high school."
The chapters alternate between each of the twins' voices as they explore their formative years in "a transcendent story of first loves and first songs" and create "the origin story of Tegan and Sara."
The book, published by MCD in the U.S., will hit shelves on September 24. Publisher Sean McDonald shared his excitement about the book, saying, "Anyone who's paid attention to Tegan and Sara's lyrics already knows what sensitive and engaging storytellers they are... For me, the real thrill of High School is how naturally that translates to the page—what strong and distinct literary voices they have, and that their book is at once urgent and gorgeous, that it fairly demands to be read."
High School is available for pre-order via Amazon.