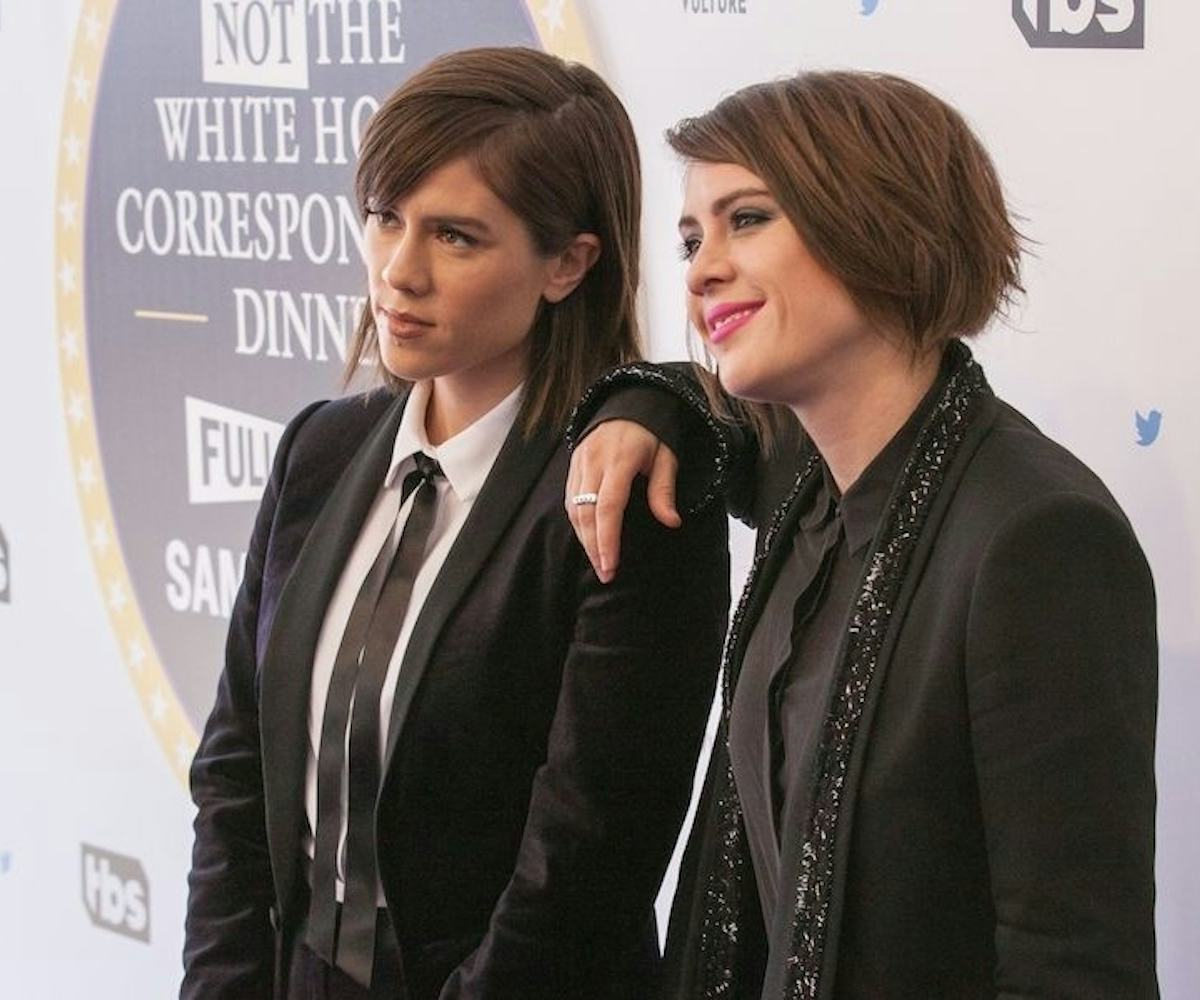 Photo by Cheriss May/Variety/Shutterstock
Tegan And Sara Stress The Link Between Identity And Mental Health In New PSA
They'll be joining the upcoming "I'm Listening" broadcast to raise mental health awareness
Tegan and Sara are bringing the ever-important topic of mental health to national radio. Today, Entercom announced its upcoming "I'm Listening" program, a two-hour broadcast featuring all of your favorite celebrities to raise mental health awareness for the start of National Suicide Prevention Week. In addition to Tegan and Sara, Lizzo, Shawn Mendes, Halsey, blink-182, and more will participate in the program. Ahead of the broadcast, Tegan and Sara released a PSA and reflected on how "issues around identity and mental health are intrinsically linked" in two new videos exclusively via NYLON.
"It makes sense to me now, that if I don't talk about my feelings, I'm not going to feel well, I'm not going to be well," Sara shares in a video. "I don't think that you can ignore the mental health and the physical health of a queer person and still have them be successful. I think that we have higher rates of addiction, and self-harm. In talking about our experiences as young queer people who didn't yet know how to talk about being queer, I know that my path through alcohol and drugs and high-risk behavior was a way of screaming out, I need to talk about my anxiety!"
In the new PSA, Tegan and Sara share worrying statistics regarding the link between queer identities and mental health. Queer adults are "twice as likelyas heterosexuals to have mental health conditions," they share, and "High school students who identify as LGBT are five times more likely than their heterosexual peers to attempt suicide."
Watch the PSA and interview, below, and tune into RADIO.com at 7am in your respective time zone this Sunday, September 8, to hear from all the celebrities participating.
If you or someone you know is contemplating suicide, call the National Suicide Prevention Hotline at 1-800-273-8255 or the Trevor Project at 1-866-488-7386.