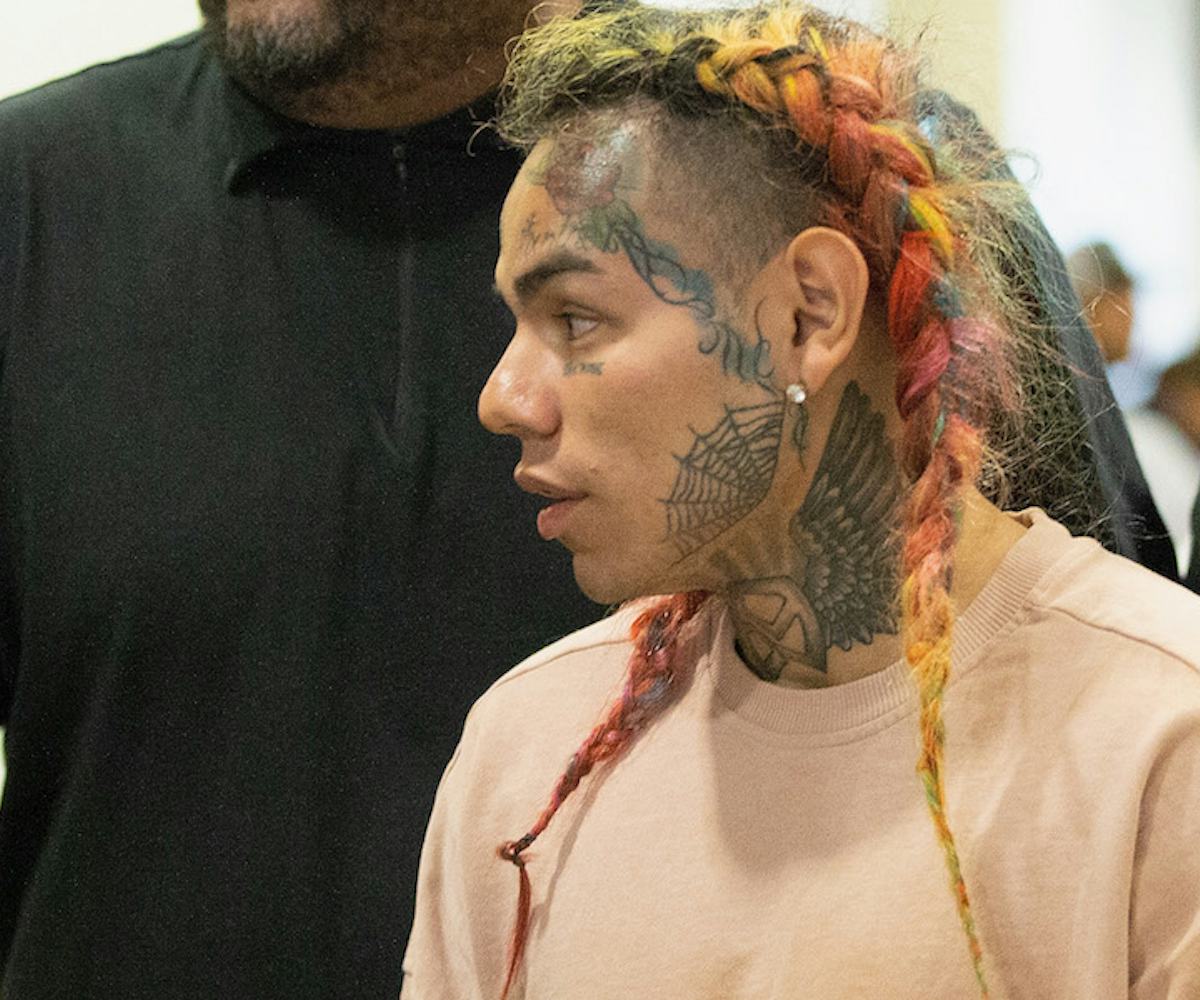 Photo by Bob Levey/Getty Images
6ix9ine's Full Guilty Plea Details Attempted Murder, Robbery, And Drug Trafficking
This comes after his ex-girlfriend Sara Molina alleged that he abused and raped her
Tekashi 6ix9ine entered a guilty plea on January 23, and today, the plea has been made public in full. According to Complex, which obtained it, the plea details his involvement in "shooting at people, robbing people, and at times drug trafficking," as a part of the Nine Trey Blood Gang.
Complex points out that some specific details given by 6ix9ine match the details of an attempted shooting of Chief Keef, including "an attempted murder on March 20, a robbery on April 3, and a shooting on June 2," but Keef is not mentioned by name and no target is identified. It also states that 6ix9ine paid Kintea "Kooda B" McKenzie, who is accused of shooting Keef, $10,000 "to shoot at a rival member of Nine Trey to scare him." These details come just over a week after 6ix9ine's ex-girlfriend Sara Molina alleged that he raped and abused her during their relationship.
6ix9ine could face a minimum of 47 years in court, however, due to the extensive details he has given to police along with his guilty plea, he will likely see a reduced sentence.
Complex also notes that 6ix9ine discussed his history of mental illness, detailing that "around 2011 or 2012, he was suffering depression and posttraumatic stress after his stepfather was murdered." Read the full recap of the plea here.