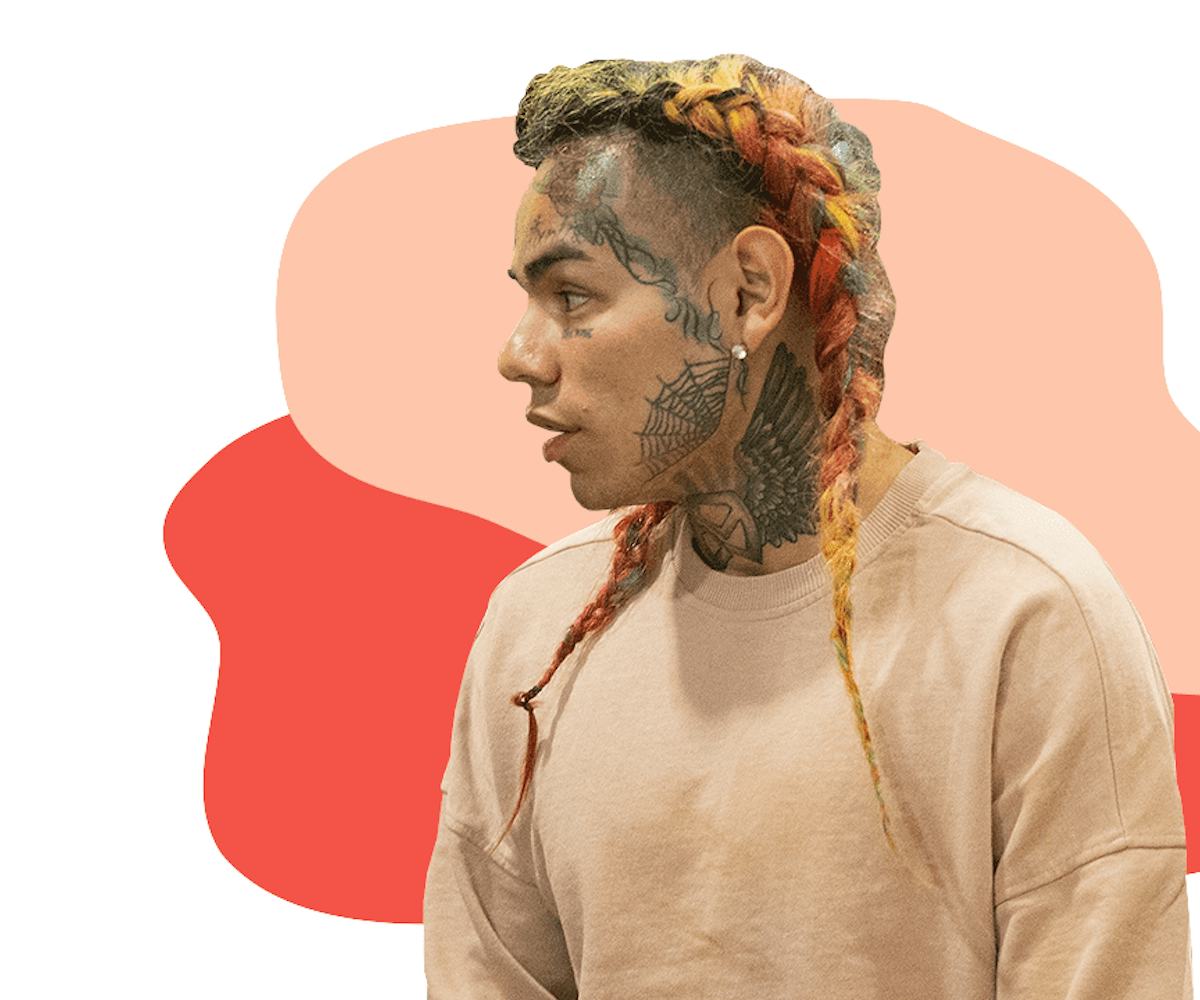 Photo by Bob Levey/Getty Images.
Tekashi 6ix9ine's Ex-Girlfriend Alleges He Raped And Abused Her
A new report details the accusations
Sara Molina, former girlfriend of Tekashi 6ix9ine, has alleged that the rapper abused her sexually and physically on multiple occasions.
In a new interview with The Daily Beast, she details a specific occasion that occurred at a hotel in Dubai after Tekashi "accused her of allowing his manager" Kifano "Shotti" Jordan to "seek more than her friendship." Molina says that she was left "leaking blood" onto the hotel pillowcases after Tekashi punched her and a hair extension clip penetrated her scalp. She says he beat her for two hours straight, during which "he had the craziest look in his eyes." She adds: "I had never seen him like that. He punched me so hard in my right ear I thought I was deaf."
At one point, Tekashi allegedly began to kick Molina, pressed a pillow over her face, and choked her while placing his arm around her neck. She says he told her, "'I just have to make an example. I can't have you out there, making me look stupid.'" The next morning, Molina says Tekashi woke up and forced her to have sex with him, adding, "I cried." Their relationship ended in November following another incident of alleged abuse, after which Molina "decided she had suffered enough and was done with him."
On February 1, Tekashi pled guilty to "charges stemming from his role in a violent drug-trafficking gang," according to The New York Times. In 2015, the rapper pled guilty to use of a child in a sexual performance. He could now face a minimum of 47 years in prison, but this could be lowered given his cooperation with prosecutors.
Molina shared additional details of separate occasions of violence from Tekashi throughout their seven-year relationship with The Daily Beast, including photos allegedly taken of her injuries on these occasions.
Molina says Tekashi's three-year-old daughter, Saraiyah, witnessed his alleged abuse on at least one occasion. Molina details an occurrence when he beat her in the back of a car after she brought up another woman claiming to be pregnant with his child. The Daily Beast describes Molina's current goals as trying to "reclaim her life and raise her child." Read the full report here.