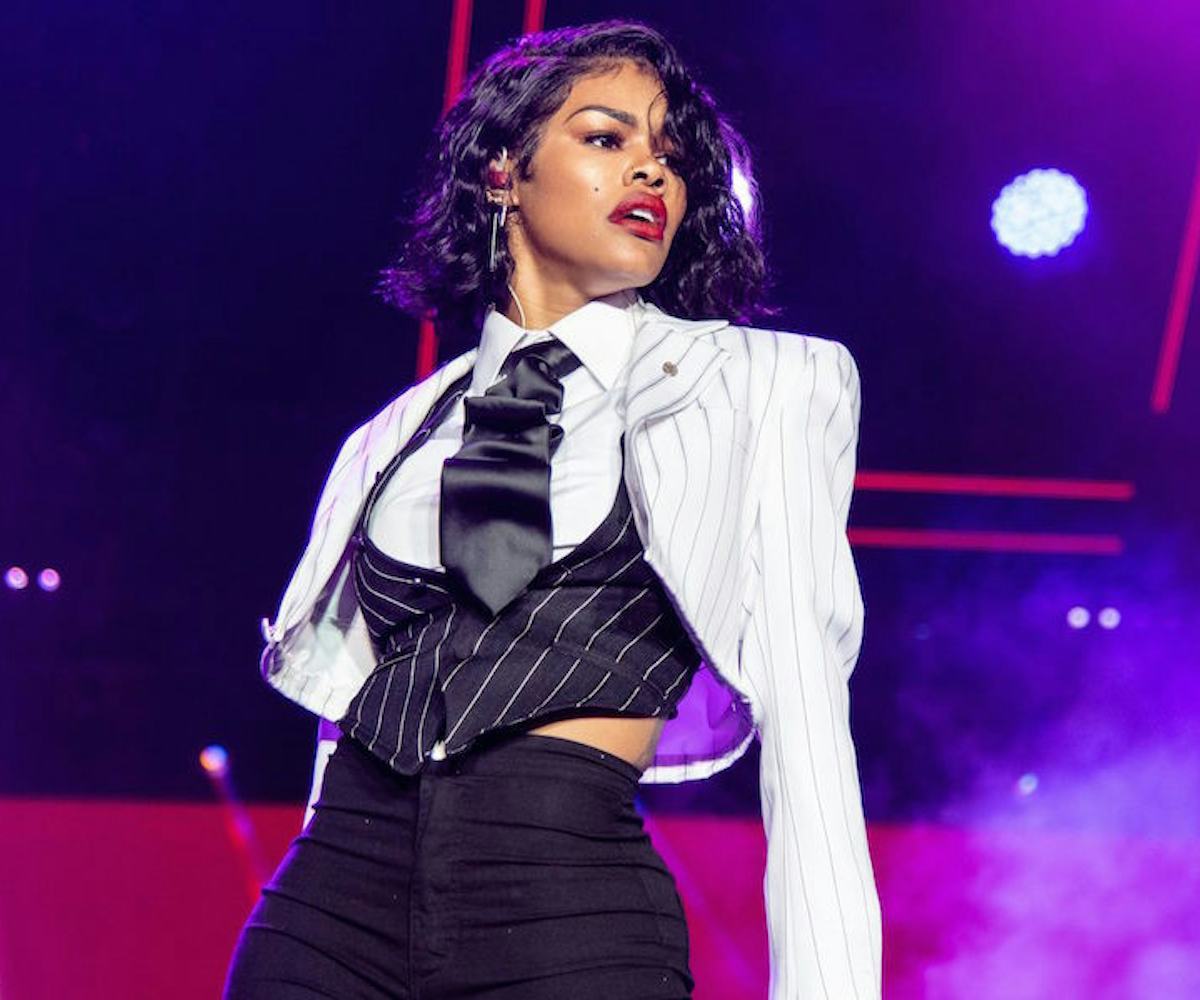 Photo by Amy Harris/Invision/AP/Shutterstock
Teyana Taylor Asks "How You Want It" On Steamy New Single
Teyana Taylor just dropped a new single "How You Want It?" featuring King Combs, aka the son of P. Diddy, and it's the perfect track for a sexy weekend vibe. Taylor kicks it back with a vintage, smooth R&B sound, perfectly blending her vocals with that of Combs.
Taylor isn't shy about getting kinky from the get-go, sharing in her first verse, "You're my enemy/ Tonight I plan on hugging you to sleep/ To-to-to put it deep/ Baby, you know I'm a different type of freak."
The track is Taylor's first new release since her 2018 album, K.T.S.E., and follows five remixes of "WTP" that trailed after she gave the club-ready track the ballroom scenes it rightfully deserved in its music video. Earlier this year, Taylor teased that she would be dropping a new album sometime in 2019, so "How You Want It?" could be the first taste of that. Taylor's been retweeting fans hyping up the forthcoming record after the single dropped, so all signs point towards the album cycle starting soon if it hasn't already today.
Grab someone you dig and set the mood with "How You Want It?" below.