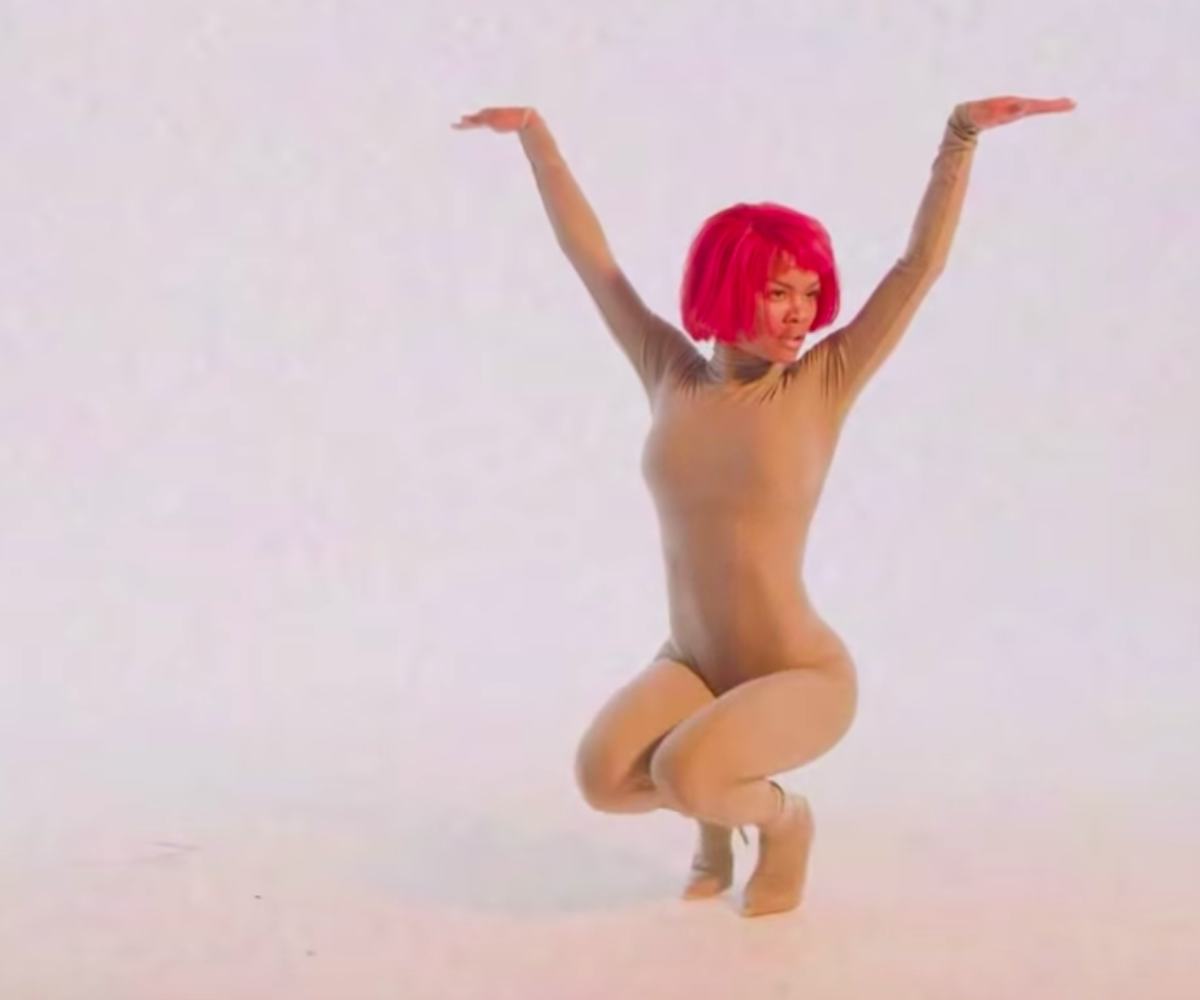 Photo courtesy of Def Jam.
Teyana Taylor's Ballroom Take On 'Cinderella' Sees Lena Waithe As Prince Charming
And Mykki Blanco as fairy godmother
You think you know the story of Cinderella… you don't until you have watched Teyana Taylor's "WTP" music video.
Her name was actually Teyana, and she was subjugated to domesticity in the House of Petunia, one of the legendary houses competing in the ballroom scene. She was forced to cook and clean for her house mothers and sisters. But most heartbreaking is that she was forbidden from working her pussy at the balls. Trace Lysette, Milan Christopher, and Shaun Xtravaganza (also known as Shaun Ross) are all masters around nerdy Teyana, who secretly dreams of the day she can walk. All it takes is a little pep talk from her fairy cunt mother, who happens to be Mykki Blanco, and then boom… Teyana is ready. Stop what you're doing and watch what happens next.
Now that you've gathered yourself, we can talk. The fairly tale told in Taylor's self-directed music video is a testament to her immense talent and creativity. She is a force to be reckoned with both in front of and behind the camera. She doesn't get enough credit for her vocal ability, the things she can do with her body to music are honestly remarkable, and Lena Waithe—nothing but respect for MY Prince Charming—is right in her assessment that no one can get away with wearing a red wig like she does. She is a complete package, capable of making her ass clap in fishnets or death drop in a catsuit.
"WTP," produced by Kanye West on her latest album K.T.S.E., was meant for gay clubs and balls. It features vocal samples from Blanco, Junior Vasquez, and the '90s documentary
Paris Is Burning
. So it's only right that Taylor called upon queer icons to bring the song to life visually. She even tapped Christopher to be assistant director on the project. The result is a brilliant celebration of culture, sexuality, identity, and self-expression as defined by queer people of color. Please excuse me while I go watch it for the 18th time.