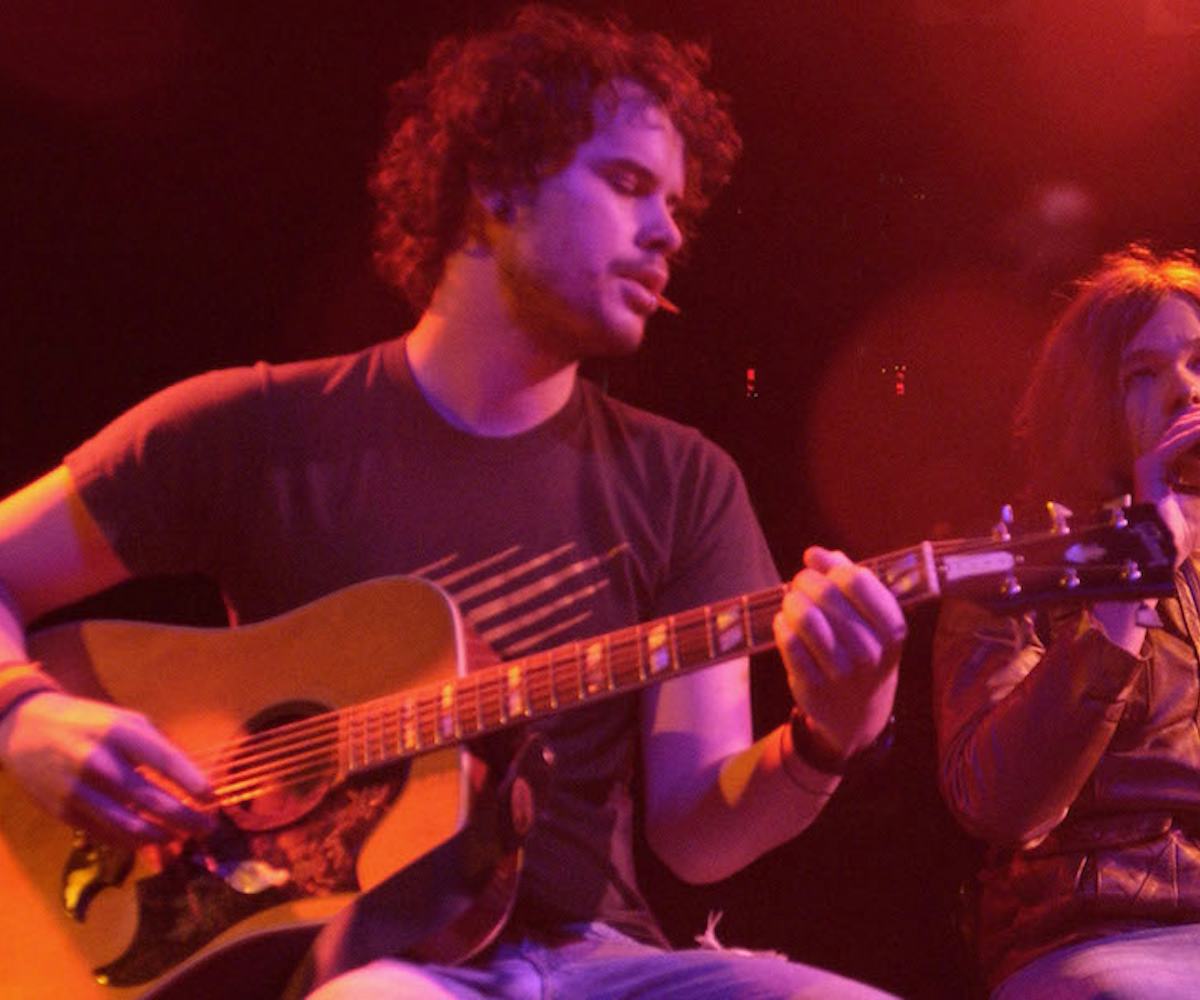 Photo by Chris Weeks/FilmMagic
The Format Heard Your Prayers & Is Reuniting For A Tour
Set your alarms, because these tickets will go fast
Let's cause a scene, clap our hands and stomp our feet, or something: The Format is reuniting and heading back on the road this year. The beloved indie-rock duo, comprised of Nate Ruess and Sam Means, returned to the stage together for a short acoustic performance on Monday, February 3, following a screening of their 2007 live film, Live at the Mayan, at Hello Merch in Phoenix, Arizona. The following afternoon, 12 years to the date of when The Format first announced its hiatus, the band revealed a short tour planned for spring
At this point, it seems that the reunion will be limited to the five concerts announced by the band: two in New York City at Bowery Ballroom, two in Chicago at Lincoln Hall, and a final hometown show in Phoenix, Arizona at The Van Buren. Currently, Ruess doesn't appear to have any formal music gigs on the horizon aside from The Format — fun. has been on hiatus since February 4, 2015, and Ruess has not released solo music since his 2015 album Grand Romantic — but he was recently credited as a songwriter on a pair of tracks on Kesha's High Road, as well a song on Halsey's Manic. Perhaps, rather than continuing the streak of announcing band hiatuses on February 4, he could break the cycle and turn this reunion into a full-on return. Who would complain about a longer Format tour or new music? No one.
Tickets for all tour dates go on sale at 12 p.m. local venue time on Friday, February 7. But, if you're a real stan, you can attempt to snag a fee-free bundle, including a ticket and a copy of the new Live at The Mayan vinyl LP, at 12 p.m. venue local time on Wednesday, February 5, at The Format's merch store.
Check out the announcement and list of tour dates, below.