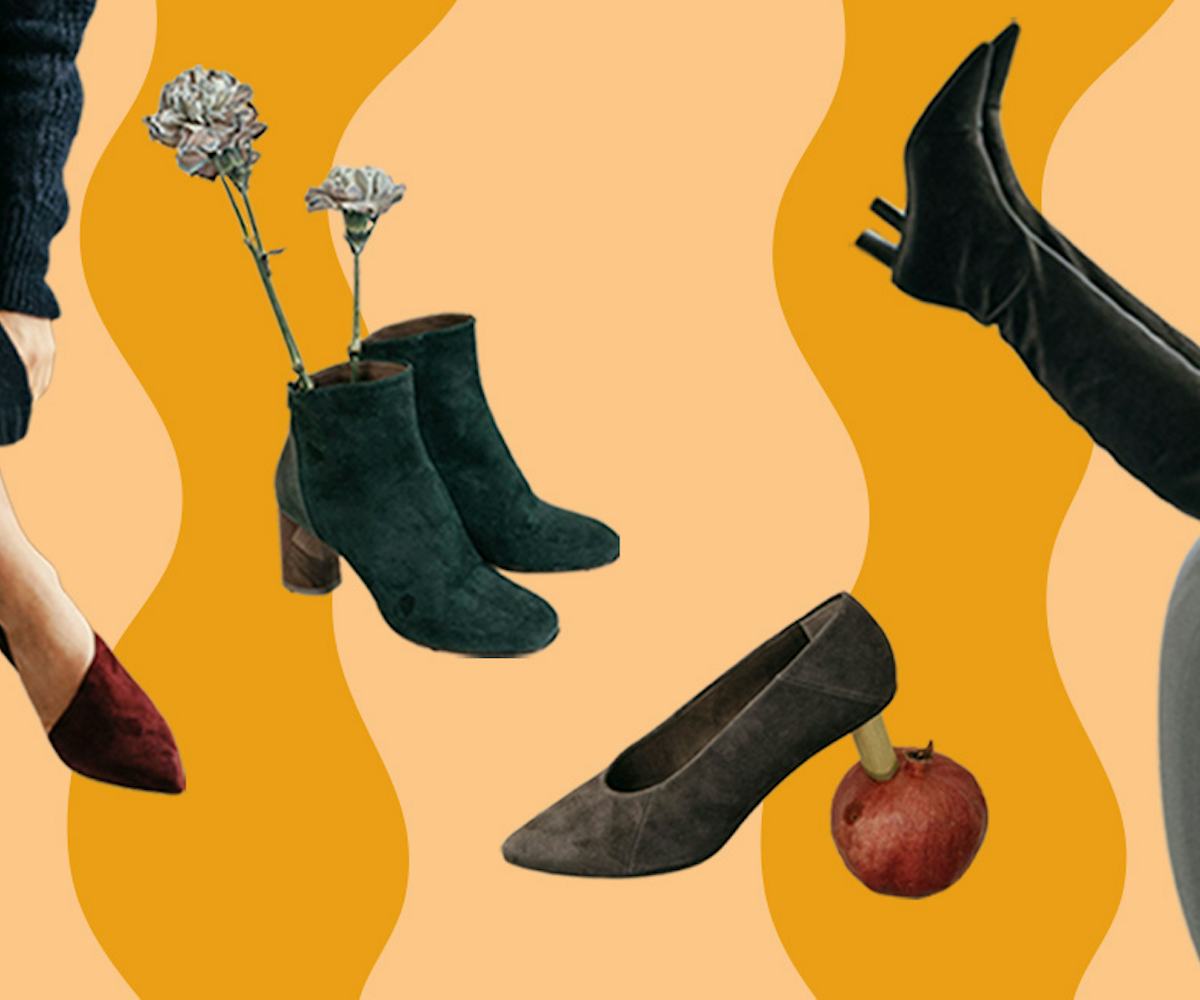 Photos courtesy of Coclico
This Minimalist, Sustainable Shoe Label Is All We Want To Wear This Fall
Meet Coclico, the shoe label doing sustainability since before it was cool
Welcome to The Green Scene. Every week, we're highlighting the designers and brands working to make the world of fashion and beauty a greener, more sustainable place. The brands to support are the ones making a difference; check back every Tuesday to meet your new favorites.
The past couple of years—the past year in particular—has seen a major movement within the fashion industry in terms of sustainability. But as we all know, there are still ways to go, and this holds especially true for the footwear industry. As new sustainably-minded ready-to-wear labels pop up left and right, sustainable shoe brands that are as responsible as they are beautiful are, sadly, still few and far between.
One brand, though, that's been doing it right (and doing it right for years, long before the push for more environmentally responsible and ethical practices), is Coclico. The New York City-based footwear label by French-born Sandra Canselier has been fusing sustainability with clean, minimalist designs in a way that's modern and cool since the year 2000. And its fall collection? Well, it's all we want to wear, for this season, and many more to come.
Consisting of dreamy knee-high boots, buttery suede architectural kitten heels, metallic square-toed ankle boots, and pointy-toed lace-up oxfords, the Fall 2019 collection is every minimalist's dream—beautifully designed in a deep, neutral color palette with pops of burgundy.
Sustainability became a major part of Coclico's DNA back in 2007, after the brand's designer Lisa Nading read Cradle to Cradle: Remaking the Way We Make Things, a book on environmentalism and manufacturing. "From that moment on, we began to tread a little more lightly, thinking long and hard about every design and production decision," says Canselier.
However, traditional craftsmanship had always been front and center for Coclico since its inception back in 2000, which meant that it has inherently been one of the more sustainable shoe brands in existence. "From the start, knowing our makers and their suppliers was of immense importance if we were going to produce shoes of the highest quality," says Canselier. This, of course, made fully embracing sustainability much easier for the brand after its 2007 shift. "It was certainly easier to shift our way of thinking to include sustainability when we already had such a straightforward and traditional manufacturing process."
So what does that look like? Firstly, the brand disregards the buzzy trend cycle, instead creating piece with a timeless aesthetic that allow for the Coclico customer to wear its pieces season after season. "Since we have been cultivating a slow fashion approach to what we do, it feels like the clean lines and pure materials are integral to that aesthetic," says Canselier.
Of course, materials are an important factor, too. The brand very carefully sources leathers and other components, using only third-party certified suppliers and staying as local as possible to the brand's small facility in Mallorca, Spain. (Though, Canselier explains that much of its leather comes from Italy due to its many certified sources, in addition to France and Germany for other materials.)
Another common component amongst all designs are the wood and cork used for its heels, rather than the industry standard of using plastic. "Each and every one of our wood heels is BM Trada-certified for chain of custody, is made from wood with the FCS Mark of Responsible Forestry, and is PEFC-certified for forest management. We're ensuring the ecological, social, and economic standards for the entire supply chain, straight back to the forests."
When it comes to the footwear industry, it's still majorly lacking in sustainable brands when compared to ready-to-wear. So, why aren't more footwear brands making an effort to be more environmentally conscious? As Canselier explains, it's a more difficult move than one would think:
Shoes are complicated, and this is a hard question to give a succinct answer to, but here goes: minimums and specialty facilities. It's very hard to find component and factory partners that will make small batches based on true demand. Many footwear companies, especially when they are chasing a price point, feel they have no choice but to produce in bulk. Producing only what we have orders for, plus the pairs we know from experience will sell in our shop, is one of the key elements of sustainability. If it is not wanted, we don't make it. But it's hard to keep costs low enough to open up the made-to-order footwear to all wallets because of minimums and because it's a craft that requires specialty facilities. We keep our margins very tight, but even so, we recognize it's a luxury product for most.
However, she's hopeful for the future of sustainable footwear, and sees the growing demand for it from a consumer level. "It feels better to own something that, when you think of its origins and elements, you are confident that it's a quality piece made by fairly paid professionals," she says. "We shouldn't feel a need to shut ourselves off to the realities of the labor and environmental impacts of the things we own, and there is a growing clientele that is demanding retailers serve them with integrity."
Of course, this consumer-to-retailer demand will only result in retailer-to-supplier demand for more sustainable practices and materials, which, as Canselier explains, will only make it easier for the smaller brands without big budgets to have access the same.
Until then, it's up to us to be responsible when shopping, which certainly includes reducing our overall consumption by choosing to shop timeless styles from sustainable brands—such as Coclico.
You can shop Coclico's current offering at Coclico.com.