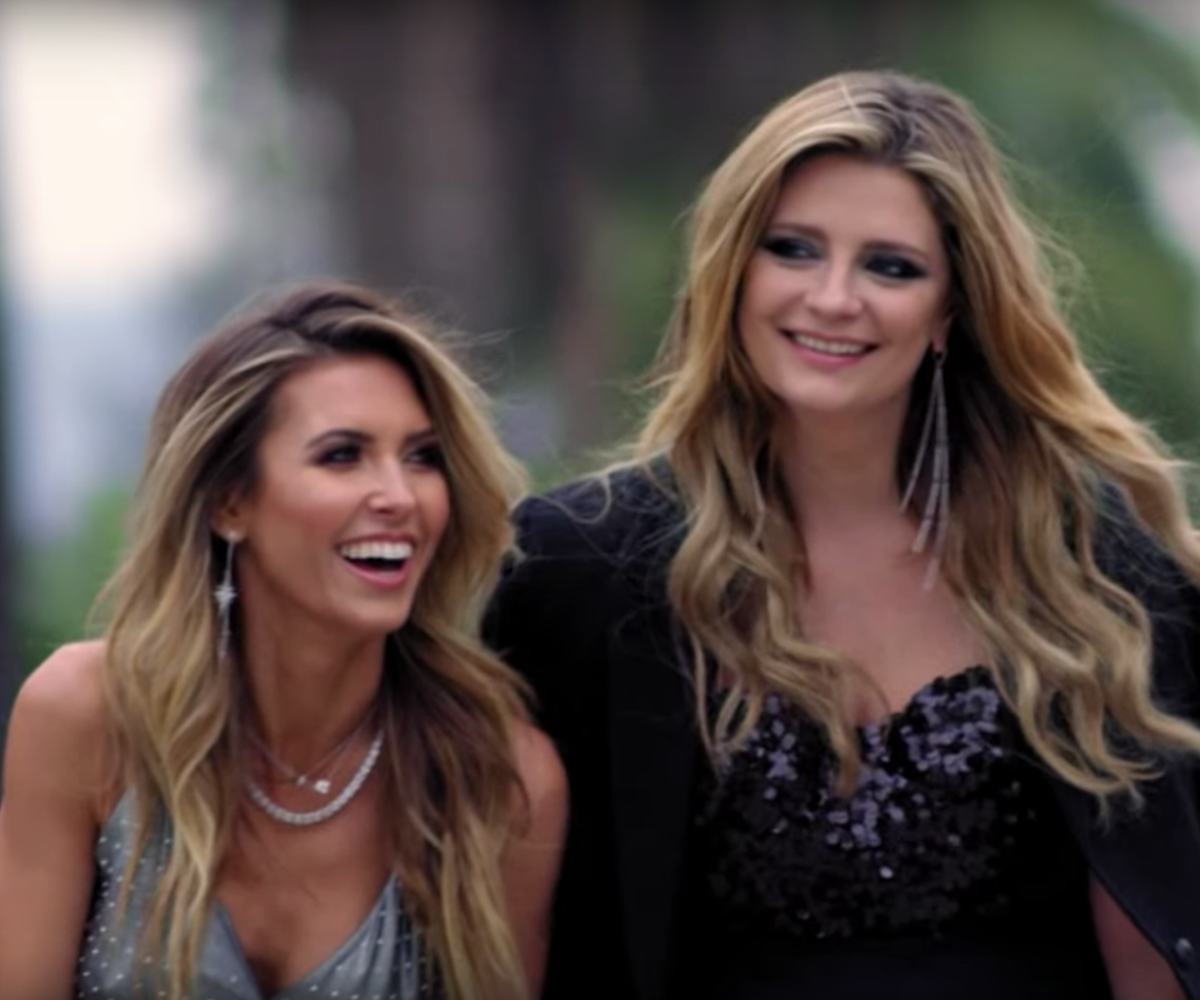 Image via Youtube
Can Mischa Barton Fill The LC-Sized Hole On 'The Hills' Reboot?
The first trailer for the reboot is here, and it has us scratching our heads
Just like how every other show that shaped our youth is getting (or has gotten) a reboot, Laguna Beach spinoff The Hills is set to make a comeback this summer. The Hills: New Beginnings follows the now-mature (?) crew as they navigate "adulthood" in Los Angeles. Though Lauren Conrad, arguably the main star of the original show, and Kristin Cavallari will have no part in it, Audrina Partridge, Whitney Port, Speidi, and Justin "Bobby" Brescia are set to star.
Just yesterday, MTV posted the first official trailer, and, well, it's a lot. Playing over a remix of Natasha Beddingfield's Unwritten, the original show's opening credits song, the trailer opens with a group of small children in backpacks running up to a school. I mean, a handful of the cast members are now parents, but, what? Next, we see a number of flashbacks from the original show, from Port in the L.A. Teen Vogue office to Spencer Pratt's ferris wheel proposal to Heidi Montag to Partridge and Brescia's breakup.
As it flashes forward to the present, we are shown a clip hinting that Partridge and Brescia may be "rekindling" their old flame. Next, we're presented with none other than Mischa Barton. Probably the most head-scratching moment of this reboot is the fact that The O.C. actress signed on to join the cast last October. Though, as Barton explained to Cosmopolitan, she felt this inclusion was meant to be since she used to run in similar circles as the original cast: "Its weird because I remember going out with Nicole Richie and people at the time, and we would come by set when they were filming The Hills. She would drag me to the producer van to see what you guys had been up to all day. All these years later...it sounds corny, but it felt like this was supposed to happen."
Is The Hills even The Hills without Conrad? Will Marissa Cooper be able to fill the LC-sized hole? All we have so far are a few shots of her at a party with Partridge, so it looks like we'll just have to wait and find out this summer.
For now, take a gander at this pretty special trailer, below.