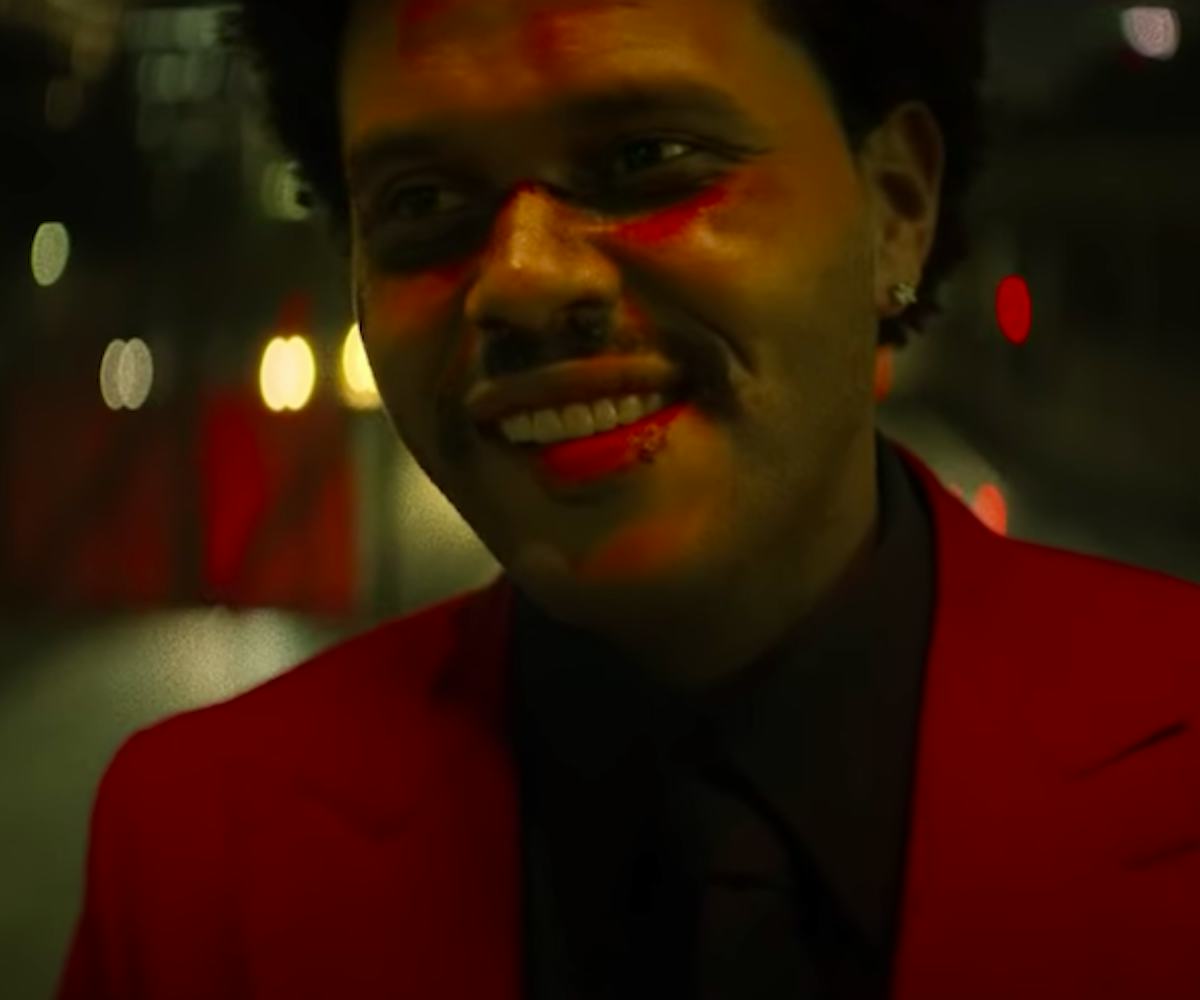 Image via screengrab
The Weeknd Gets Bloodied Up in New 'Blinding Lights' Music Video
And it looks like a continuation of "Heartless"
Ever since The Weeknd dropped the return-to-hedonistic-form comeback single "Heartless" in November, fans have been wondering what direction the Canadian singer/songwriter would take on his next studio album. Released only two days later, the followup single "Blinding Lights" was far poppier than its predecessor, but with its dreary yearning for love, it still recalled some of the singer's earlier work, more or less mining the same drug-fueled fare that made early albums like House of Balloons bonafide hits back when his identity was still largely a mystery. Now, with today's release of the Anton Tammi-directed music video for "Blinding Lights," it appears that the artist born Abel Tesfaye may be more interested in posing questions than he is in answering them.
The first clue that Tesfaye may have a few tricks up his sleeve for this new era appears right away, as we can instantly see that the artist is dressed in the exact same outfit he sported in the video for "Heartless." But while that video found The Weeknd having fun while gambling with the high-rollers in an unnamed casino, "Blinding Lights" opens on a jarring closeup of the musician wordlessly screaming (or laughing? crying?) through a profusely bloodied mouth before quickly pivoting to show him aimlessly wandering through a well-lit metropolis I can only assume is Las Vegas. The rest of the video finds the one-time Uncut Gems star speeding down a mostly empty highway in a dangerously fast Mercedez-Benz convertible, with a large pair of sunglasses covering his face and a cigarette glued to his lip. At other times, he stands in the middle of the street, erratically moving his body in a way that may or may not be intentionally evoking Joaquin Phoenix's sure-to-be Oscar-winning movements in last year's blockbuster hit Joker. (That his red suit jacket bears a striking resemblance to the Joker's only adds to this eery resemblance.)
Either way, the whole affair carries an air of David Lynchian unease, especially during the scenes filmed in a fancy concert hall, where a female singer dressed in a glittering jumpsuit somehow has the power to make The Weeknd levitate with a simple wave of her hand. Like "Heartless" before it, the video for "Blinding Lights" is appropriately cryptic for the famously elusive artist. I wouldn't be surprised if both videos end up being mere pieces to a much larger album-long puzzle when the project drops in full.
Though details are sparse, a new album is expected sometime this year. For now, watch the new video for "Blinding Lights" below.