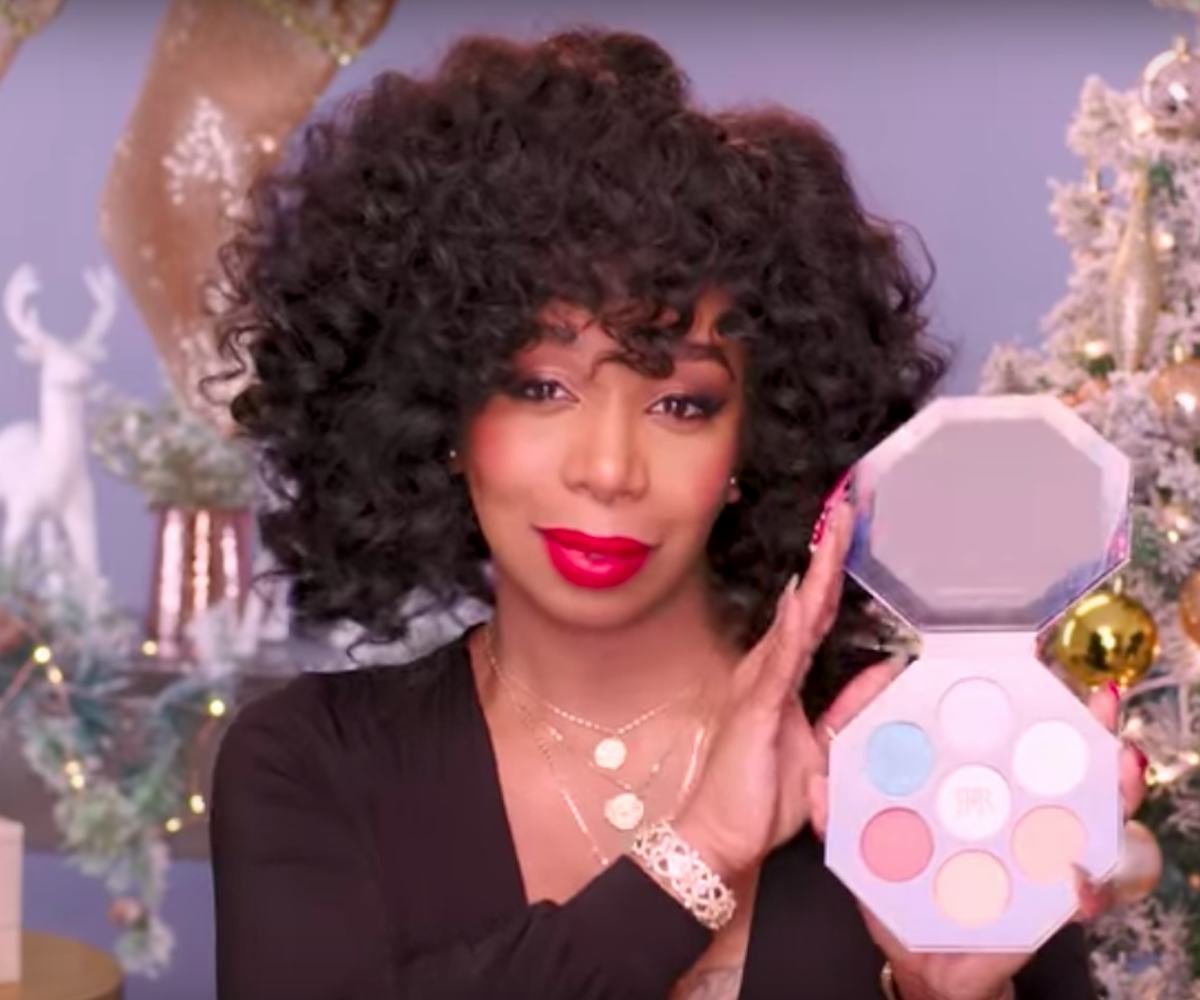 Fenty Beauty Tapped Tiffany "HBIC" Pollard To Star In Latest Video
Rihanna's mind, it amazes us sometimes. The singer and our new favorite beauty vlogger has tapped internet sensation Tiffany "HBIC (Head Bitch In Charge)" Pollard to star in Fenty Beauty's latest video—and it's the brilliant pairing we deserve.
The brand let Pollard talk for almost 10 minutes about the wonders of its products and why you should pick them up for your loved ones this holiday season. "Fellas, I'm gonna hook y'all up, tell you what to get y'all women," she says. "Women, imma tell y'all what to get yourself."
Here's what she had to say about some of the items:
On the Pro'Filter Foundation: "I feel younger and thinner, I didn't know it could do all that, but it's doing it! 'Tis the season, fa la la la la, pick this shit up."
On the Killawatt Foil palette: "This will take y'all into the after-life… this is cuffing season proof… I always thought I had a little bit of a unicorn in me, 'cause I do like anything that's shaped like a cone, that I can insert."
On the Frost Bunny/Frost Hunny/Frost Money eye and lip sets: "We all have that lazy friend that likes to take a bird bath in the sink. This is the perfect gift for our lazy friends."
On the Gloss Bomb in Fu$y: "Ladies, fellas, we don't usually like to cause a fuss, but if we do that means you have to pay for my lunch and get me a new Birkin bag… buy me some expensive shit, or else imma cause a fuss. This is like crack in a vile."
Signing off, Pollard declares: "Fenty beauty is fit for a queen, a princess, and a HBIC."
See the video that will convince you to get everything, below.
NYLON uses affiliate links and may earn a commission if you purchase something through those links, but every product chosen is selected independently.